When reading our last glassware post, you might have been wondering where some of the main types of glasses were. Well, we saved the best until last and are now showing you what to look out for in beer glasses, wine glasses and champagne flutes.
Wine Glasses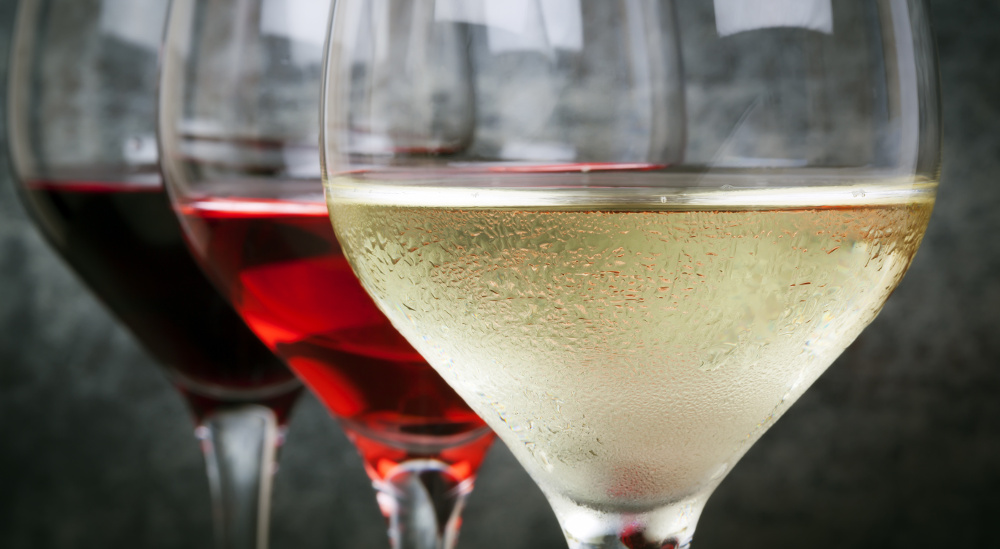 When you think of glassware types, you likely think of wine glasses. The elegant nature of this stemware makes them instantly recognisable. They also provide the perfect example of why specific glassware is used for certain types of drinks. You probably wouldn't be too thankful if you were served your wine in a tumbler, as it not only depreciates the experience of wine tasting, but it makes the bartender seem like they are ignorant of this fact.
Wine glasses are designed so that the consumer holds the stem, so as not to warm the wine up. This is because wine produces the most flavour, depending on the type of wine, at a chilled or ambient temperature. The aromas that are lingering within the glass are then directed towards the consumers nose as they drink. This is due to the specially designed shape of the bowl of the glass.
Champagne Glasses & Flutes
Champagne flutes are synonymous with celebration. These delicate glasses have the feeling of sophistication about them that heightens the feeling of elation that somebody has probably already got when sipping on their favoured champagne.
Again, being part of the stemware family, this type of glass stops the drinker from heating up the liquid too much, as champagne is best served chilled. The reason that champagne flutes are designed to be slim, is that the consumer should be able to see the clarity and carbonation of the champagne better through a slimmer glass.
Beer Glasses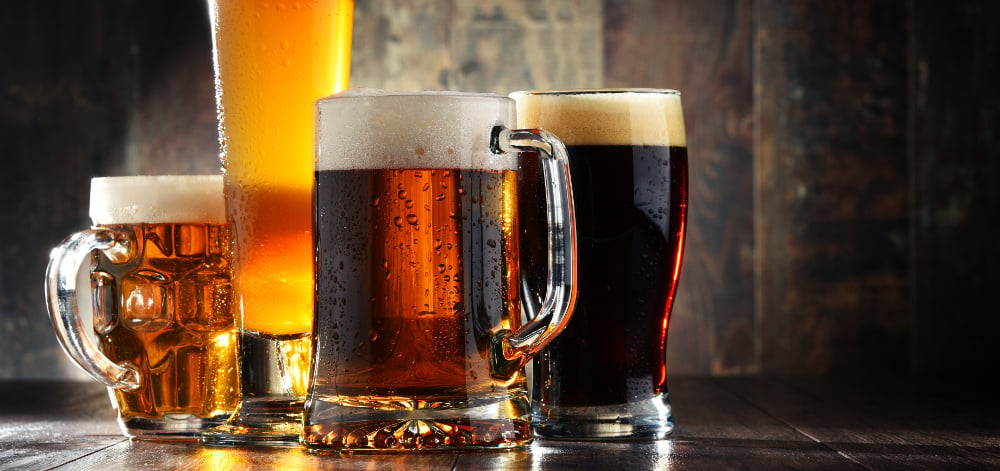 One of the most variable glasses, the beer glass. There are a huge range of styles that you might choose dependent on the beer types that you are serving. With the largest surface area, Nonic and Pint glasses are more suitable to cask beers, due to the fact that they produce their best flavours at a higher temperature (still chilled) than most other beers. These are a go-to glass for many bars and are also used a lot as general pint glasses for soft drinks.
With the revolution of the craft beer industry, we have seen many different types of beer glasses being used in addition. Most commonly in craft beer, they will use a tulip glass or a snifter glass. With so many flavours in craft beer, the server often is trying to get you to be able to get a sense of all of the aromas within, by directing them to your nose.
Another glass being more commonly used is the pilsner glass. This tall and slim glass is perfect for lagers and pilsners because it will show off the clarity and carbonation of the beer without having such a big surface area, meaning your beer will stay nice and cool!
Branded Glassware
Using branded glassware instils a sense of trust. Your customers will confide in the idea that you are using the glass that is perfectly adapted to the brand of drink that has been purchased. The drinks company wants everybody who tries their drink to have the best experience of it possible, so you can rest assured that your customers will be impressed with your bar management when presented with a matching glass for their beverage.