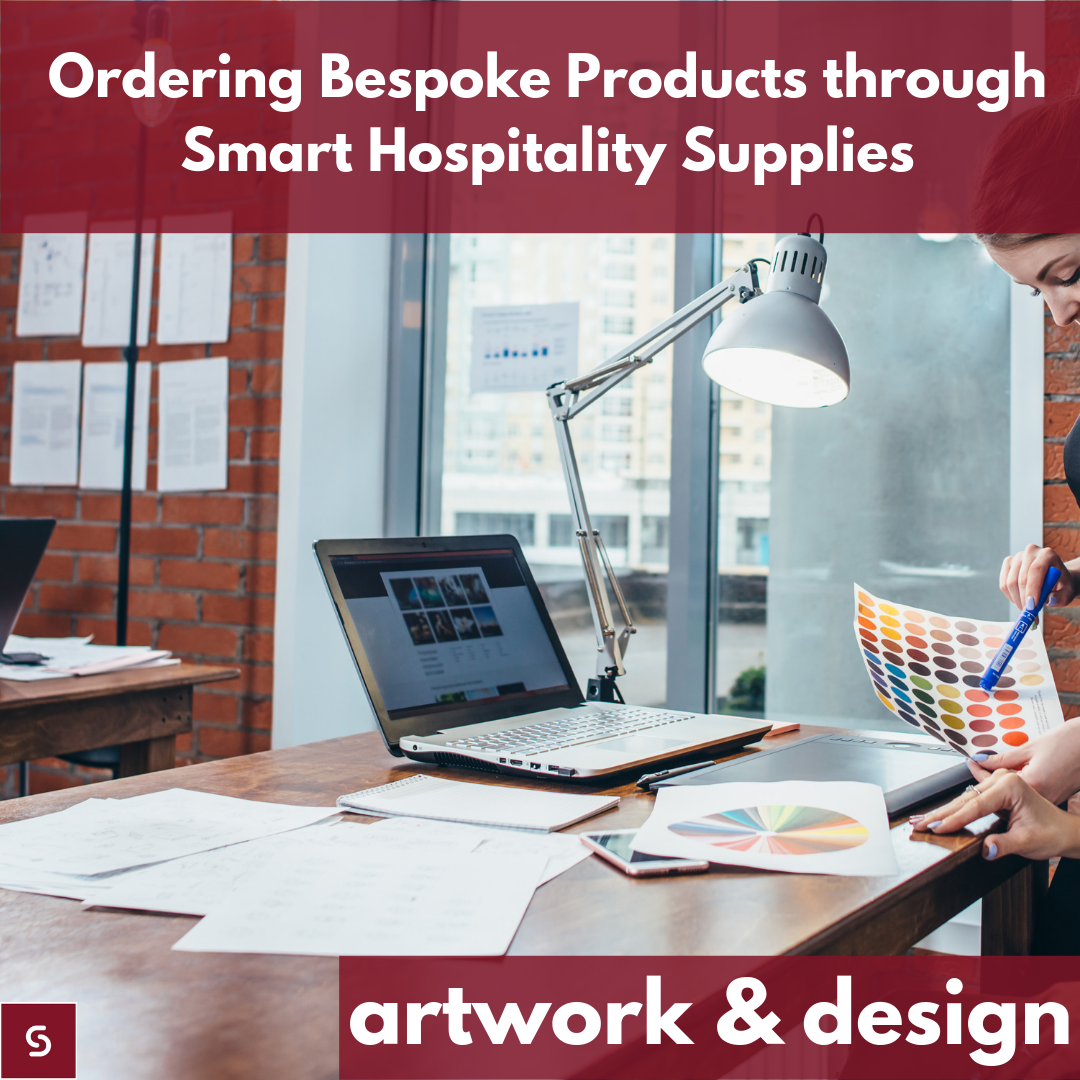 Welcome back to our step-by-step guide to ordering bespoke products through Smart Hospitality Supplies!
Today we look at Step 2: Artwork & Design
Our in-house design team will work to create your perfect bespoke design. We will ask that you send us your logo and artwork in a high-resolution file, such as an EPS or Vector file, which we can in turn use to create your brass blocking plate which will be used in production to 'stamp' your products and imprint your logo in to them.
We'll explain what would compliment your material of choice, taking you through the full range of possibilities.
If you require additional assistance in creating your perfect logo and artwork, the design team can create a design from scratch in our in-house design studio.
We'll provide you with a visual proof so you can confirm the sizing and positioning of any personalistion (logos and text, etc.)