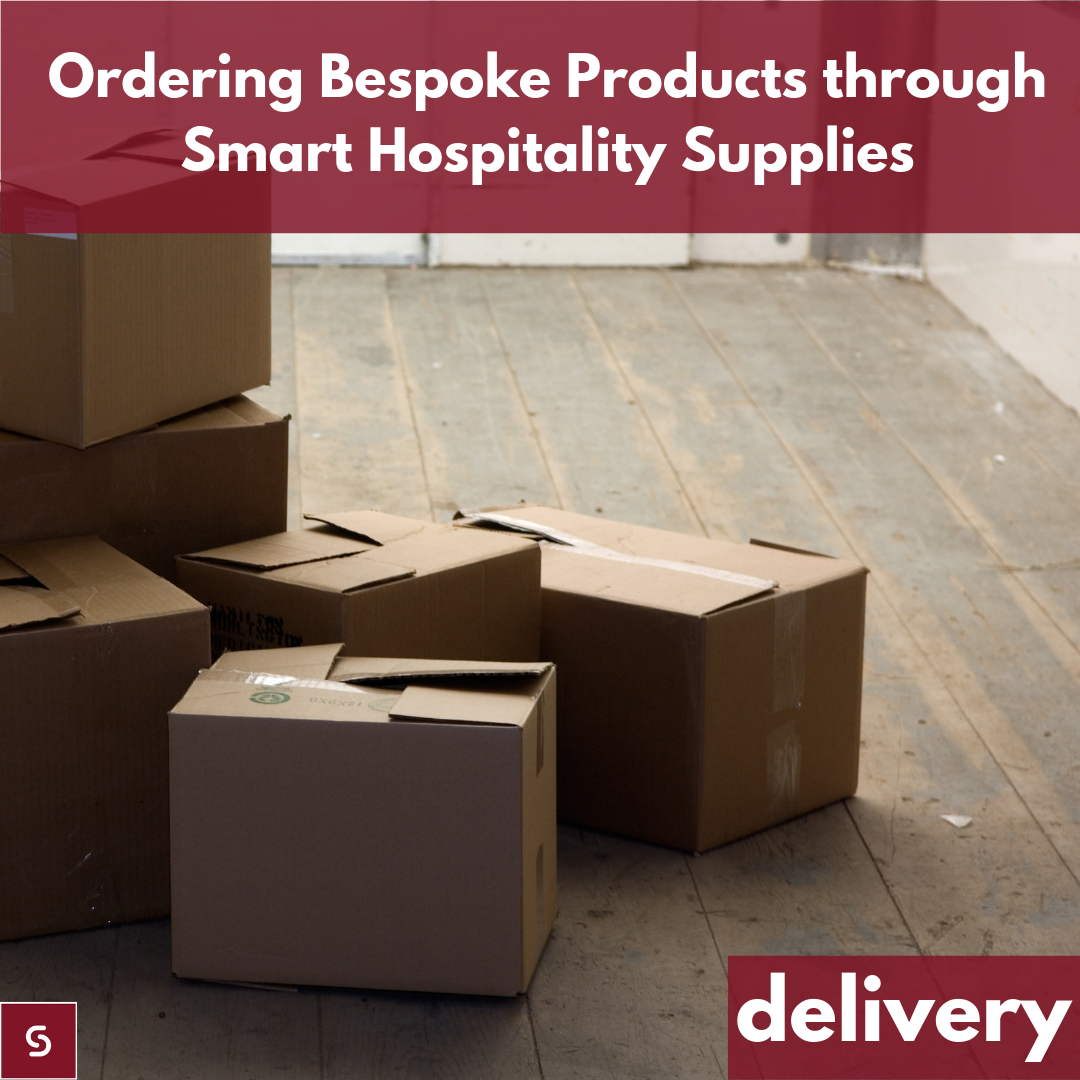 Welcome back to our step-by-step guide to ordering bespoke products through Smart Hospitality Supplies!
Today we look at Step 5: Delivery
Once production is complete, we will send you your products via tracked courier. There's nothing better than a client who thoroughly loves their products, and we enjoy seeing images of them pop up on their social media!
Our products are long-lasting and durable and made to the highest standards. However, as a lot of our clients attest to, you may have to deal with onsite damage or theft of your bespoke products. If so, we're at the end of a phone line or email and will happily work with you to re-produce more of your bespoke items for you!
The same Account Manager will be your point of contact for subsequent orders; you can even ring them up just for a chat!
At this point, we would love if you could leave us a review on Trustpilot or Google, as it helps other potential clients find us and it's great for us to receive the feedback!