A comprehensive guide on restaurant menu covers to help you choose the right one for your Greek venue.
Greek food is one of the top-most delectable cuisines in the food industry. Regarding restaurant menus, Greek cuisine provides a wide variety of dishes. In other words, Greek food is an important option for people with exquisite palates.
So, if you have decided to open your very own Greek restaurant in any location, having a wide variety of Greek cuisine is important. But is food the only factor determining the success of your venue? Absolutely not!
What do you need?
From menu covers, menu holders, website, materials, venue colours, brand logo, door sign, and menu range to the ambience, all these factors play an essential role in making your restaurant a hit.
Remember that your Greek restaurant should be picturesque to make its space in the online world. Branding your business with the aim of making it viral will help you succeed. The more people see your restaurant on social platforms, the better your marketing will be.
Besides all this, your restaurant menu covers play a huge role in making first impressions. The menu covers should not only be designed well, but they should also have premium-quality menu holders.
This blog post will define how a menu cover helps in branding, why it is important, and how you can make the best cover.
History of Greek Restaurants
Greek restaurants have been gracing us with delicious food for the past century. Greek food, in particular, has a rich history dating back to the 1920s when hundreds of greek restaurants opened in the North.
From smaller cities to industrial giants, people could take advantage of greek restaurant menus everywhere. Greeks decided to open restaurants with greek menus in the 1920s because the health laws restricted foods present in carts.
Moreover, the sweatshop business was on the downfall during the 1920s, and food carts were a great investment in making a livelihood. In the UK alone, there are more than a hundred greek restaurants with mouthwatering menus.
Why are Menu Covers/Menu Holders Important for Your Greek Restaurant's Branding?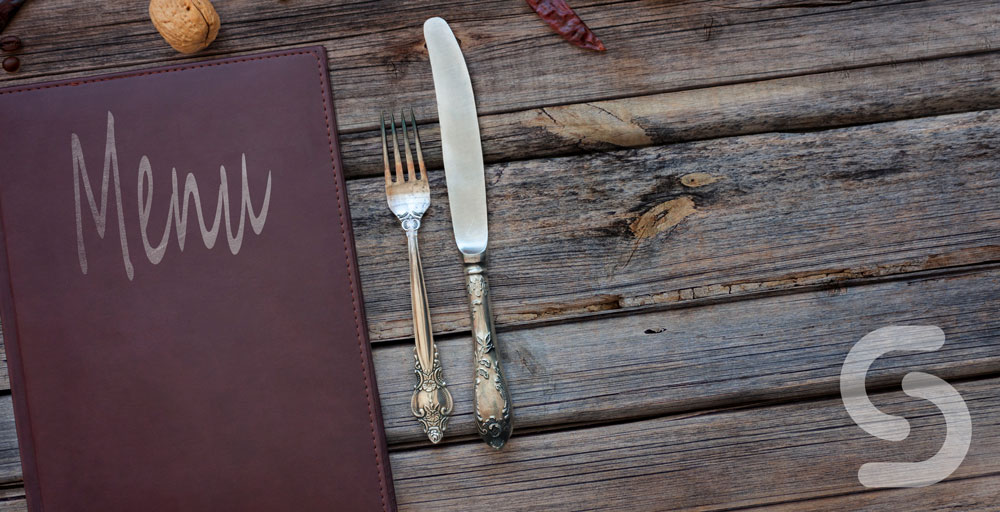 Menus and menu covers are one of the most vital tools that generate sales. This piece of hard, laminated paper defines the ambience and quality to customers.
Whenever you welcome customers to your restaurant, the first thing (after examining the inside) they will notice is how well the menu is designed. Ergo, all the menus of your restaurant should have proper colours that signify your brand and should be inside menu covers or holders made from top-tier materials.
Well-made menu covers have an attractive colour scheme that shows the passion with which the venue aims to deliver food to its customers. According to multiple industry experts, attractive menu covers influence customers to spend more on food.
Menus with proper covers will strengthen the first impressions of customers, allowing them to order more and give better tips. So, rather than spending thousands on marketing campaigns, get your branding right by making menus attractive.
Things to Consider for Your Menu Covers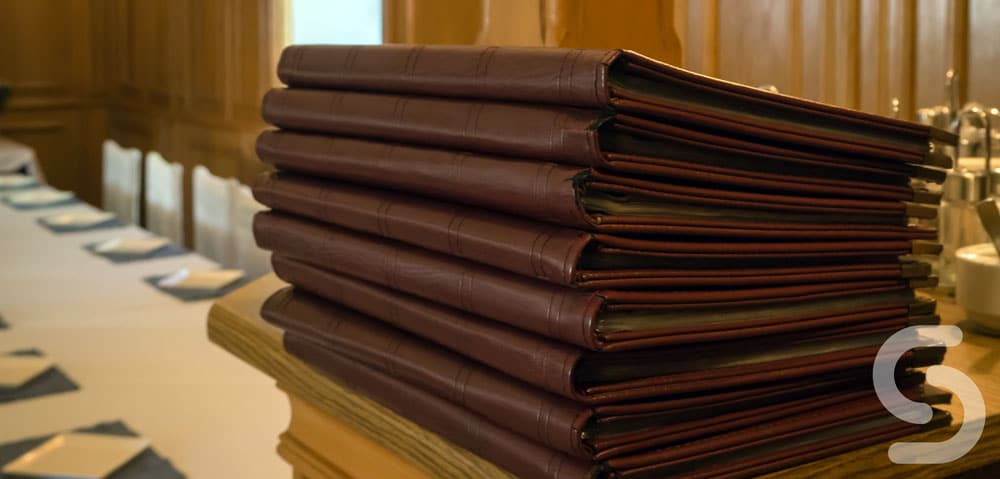 Creating a fantastic menu is a daunting task. While designing the perfect menus will take time, choosing its display covers should also be considered. Here are our suggestions you must consider to make your menus with better covers:
Choosing the Right Materials for Menus' Covers or Holders
Besides colours, you must choose the right materials and styles for your menus and their covers. To make a lasting positive impression, search for premium-quality materials. A cheap menu cover will affect your brand.
Search a stock range and create a list of materials available for menus. These covers can be in vinyl, fabric, plastic, or leather. Faux leather material is one of the best options as it can withstand wear and tear. Plus, they make your menus and their colours look more elegant and sophisticated.
You can also opt for menu holders. These wooden or acrylic holders create better space for your menus while saving you money. This is because wood and acrylic can withstand years of activity. But if you want to go all out (stylish) and have a better range/budget, go for acrylic ones.
Another point to remember is that menu covers need to be cleaned daily. Of course, each person entering the shop touches the menu, making it unhygienic and a source of diseases. So, they need to be wiped with a moist cloth or anti-bacterial spray.
Will choosing a wooden cover for your menus be a wise option? You can't risk unhygienic menus in your busy restaurant. So, select a material while thinking of the effects soapy water or anti-bacterial spray will have on it.
Colours Matter – Don't Compromise on Them
Your cover's colours should match the overall brand of your business. So, make sure you choose the right colours. Branding with the right colours will hook your customers and entice them to spend more time looking at the menu, ultimately forcing them to buy more.
You can go s universal colour range like white, cream, beige, light blue, etc., for your menus. Remember, every small detail matters. So, choose these colours wisely.
Simplicity in Design is the Best Choice
It is a no-brainer that the food industry has high competition. New food shops and hospitality business owners go above and beyond in choosing the menu covers designs and overdo the process. Search for the right designs.
Better yet, search for designs that resonate with your brand. If you can't find the right design, let us take look at the personalisation of your menus. All we need is a vector of your logo and we can do the rest!. If you are still struggling on choosing the design, go for the something simpler. The design design doesn't always have to be overcomplicated.
If you truly want to excel in the food and hospitality business, focus on the content of the menu and the design of the cover. Make sure that the cover is attractive. Follow the basic guidelines we have mentioned, which will make this cover-designing process easier for you.
However, before you start with this design process, provide yourself with a few cover design options by looking at other restaurants' menu covers. Studying these menu covers will help you make the best one.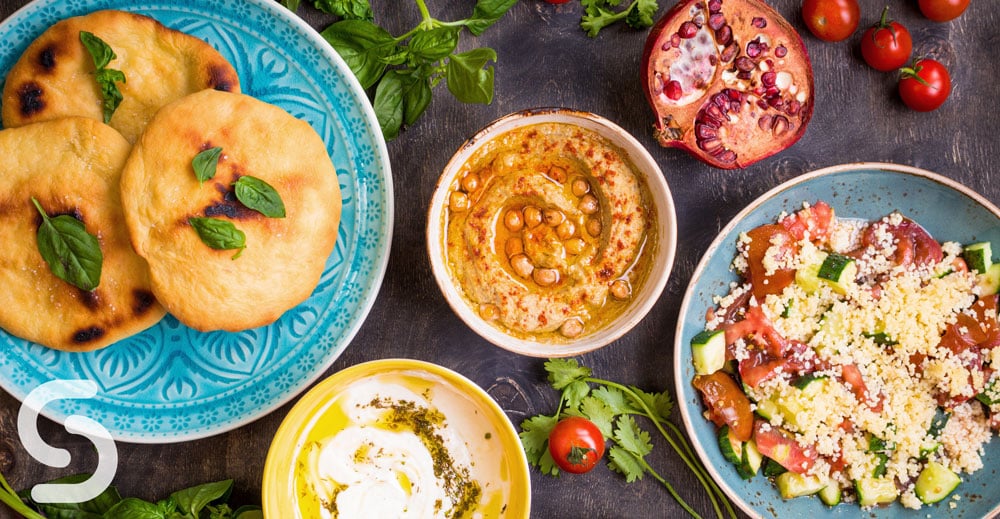 Choose Smart Hospitality Supplies for Your Greek Restaurant Covers
Personalisation matter a lot when it comes to menu covers for restaurants. So, if you want on-point, branded, and personalised menu covers, Smart Hospitality Supplies is the best choice. It is the leading menu covers and holders supplier in the UK, with a wide range of pre-designed menu cover options ready to be embossed with your restaurant's logo. We also stock a large range of materials in all shades and colours.
Moreover, the prices are reasonable and lie within your budget. Our team of printing and art experts will help you in selecting the right cover for your greek establishment, making the process smoother.
We also offer international shipping so regardless if you are in ireland or on one of the greek islands, we can ship directly to you!
Leave us a message to know about our price breaks and personalisation details. With us, you will always be satisfied with the quality and material of menu covers and holders. So, don't wait any longer and get the best personalised menu covers from us now!
For more inspiration on menu ideas, check out our latest blog on Thai Restaurant Menu Covers