Thinking of everything you will need to set up your cafe is a daunting thought. We are here to help by listing a large amount of the crucial things that will be crucial in ensuring that your cafe can run as it should do.
Service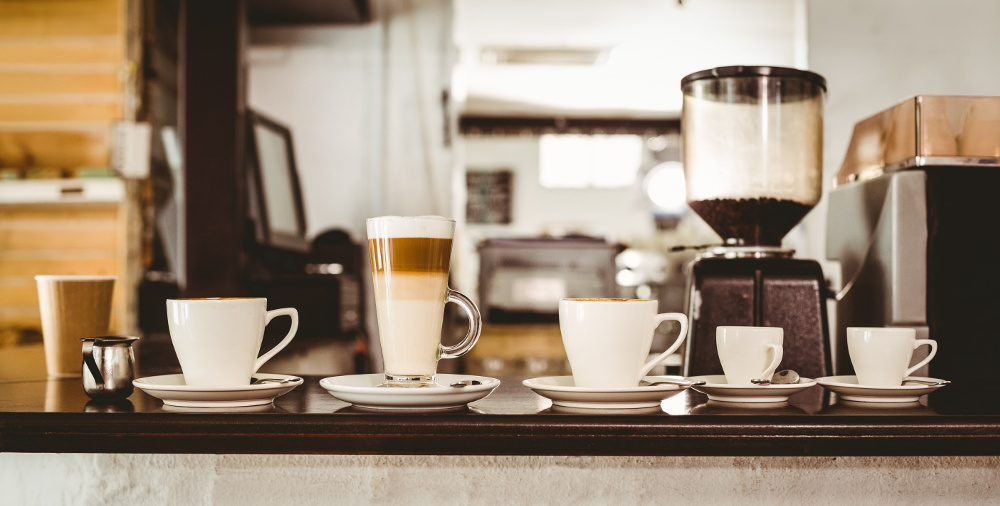 Presenting drinks requires as much thought as presenting food. Ensure that you have quality vessels to pour into that will make your serves look as appealing as possible, whilst giving your customer all of the equipment that they need is essential.
Cups
Mugs
Espresso Cups
Saucers
Milk Jugs
Teapots
Sugar Pots
Sugar Dispensers
Spoons
Glasses
Coasters
Toast Racks
Disposable Coffee Cups
Stirrers
Equipment
Giving your staff the essential equipment to make the perfect drinks is an absolute must to make your cafe stand out from the rest. Without these items, a busy cafe wouldn't be able to cope. So the investment is well worth it. What about those speciality drinks?
Tea Strainers
Cafetieres
Vacuum Jugs
Trays
Aprons
Kettles
Drinks machines
Presentation
How will you display what you have to offer? A wooden menu board or a chalk board are very popular for cafe's due to their rustic appeal. If it is table service you will be needing order pads and bill presenters for a really professional system.
Chalkboards (A-Board and Wall Mounted)
Menu Boards
Bill Presenters
Order Pads
Nibbles Service
Who doesn't love a coffee and cake, or tea and toast? Consider up selling in your cafe for extra profits and added satisfaction and choice for your customers. The additional items that you might need to serve the additional things are:
Small Plates
Knives
Napkins
Butter Pats
By following this guide, you will be well on your way to kitting out you cafe in full. However, the industry is always changing, and manufacturers are always coming up with inventive ways to make your business run more smoothly. We will ensure that we can provide you with the latest inventions, you just need to keep checking back!