If you're looking to design a logo for your restaurant, bar, hotel or spa and you have no idea with regards to concept and design then look no further.
This is perfectly normal by the way, our team of hospitality creatives will relish the opportunity to work with you, (for you, our friend, are a blank canvas). That's right, we'll assess your business and brainstorm with you until we have all the necessary ammunition to go away and create a range of logo & brand identity concepts that perfectly reflect your business.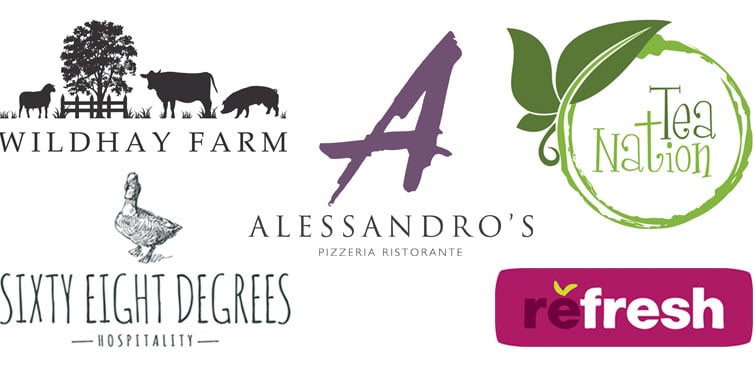 As a leading, industry-specific, creative graphic design & marketing agency, we promote our hotel and restaurant clients through corporate branding, logo design, web design and printed media.
All of these marketing elements are uniquely conceived (yes, they are 'our babies') by our professional in-house graphic designers. Our breadth of skills ensures that your communication is clear, consistent and evenly applied across all of your business material.
In a marketplace where creating genial first impressions is absolutely vital, your graphic design must reflect your core values simply and effectively. Creative graphic design isn't just about style and colouring: its a means of delivering the essence of your brand and communicating your marketing messages to the right people, in the best media, and at the right time. Right, left, right, left …it's all about the strategy.
A logo is really the best place to start when it comes to branding as it is the first element of your identity that people tend to recognise. It is important; therefore, to really understand that your logo is a means of communicating to existing and potential customers exactly what your business offers. Your clients need to be able to separate you from your competition quickly and be reminded of the quality and service you provide.
Successful brand development is not just based around logo design, albeit an important factor. No, your brand is something that pulls from all areas of your marketing; the decoration and theme of your venue, the quality and style of your menu, the look of the food you serve… etc… etc… etc.
That is the big picture, whilst your logo is the image used to encompass it all. This is why you need to work with the professionals!