Famous chef Tom Kerridge will be bringing his masterful cuisine to the Panoramic Restaurant during the Royal Ascot this summer, from the 18th to the 22nd of June. Kerridge owns the famous Michelin starred Hand & Flowers pub in Marlow and he has created a series of delicious dishes crafted from seasonal ingredients for the Panoramic Restaurant. We are thrilled to announce that the pop-up restaurant will be using our specially designed personalised iPad holders for the electronic menus.
The exciting dishes by Kerridge at the Panoramic Restaurant will draw a crowd – usually there is a long line at the door for this highly sought after dining location. The restaurant offers fantastic views down the straight mile, so that diners can watch the horse racing while they enjoy the top notch cuisine.
The Royal Ascot horseraces are an iconic British event and they date back to 1711. Founded by Queen Anne, the event is attended by Her Majesty Elizabeth II and other members of the British Royal Family including the Prince of Wales. The Royal procession is an important part of the event and it takes place at the start of every race day. Over 300,000 people visit the Royal Ascot in Berkshire, making it the best-attended race event in all of Europe. The event lasts for five days and there are 16 different group races to be seen.
Genuine Leather iPad Holders Used at Panoramic Restaurant
Our beautifully designed genuine leather personalised iPad holders will be used at Tom Kerridges pop-up restaurant at Royal Ascot. These elegant and unique menu covers can be used with an iPad Air and they are made with Old English Buckskin Crest leather. The cut edge leather looks chic and sophisticated with sewn edging and the covers are padded with flock lining. An elastic strip goes over the front of the cover in order to hold it shut. The covers can be embossed with artwork, so they can easily be personalised for any restaurant or bar.
These stylish and chic covers are perfect for the Royal Ascot, as they are designed to look luxurious and elegant. If you are looking for a design for any high end restaurant, pub or bar, why not take a look at the options within this range? We have a number of beautiful Menu Cover Designs that will add sophistication to the décor of your establishment.
Superb Cuisine for Racing Fans
Kerridge has teamed up with the Executive Chef of Ascot, Steve Golding, and put together some truly mouth-watering dishes for the 2015 Royal Ascot. The dishes are traditional English meals, with a sophisticated Kerridge twist.
These creative dishes sound exquisite- such as Treacle Cured Beef Fillet with Braised Shin, Poached Lobster and English Asparagus Salad with Truffle Dressing and Clotted Cream and Courgette Flower Pomme Puree. It is cuisine which is familiar, yet offers an elegant and luxurious variation on classic tastes. What could be more fitting for such a classic British event?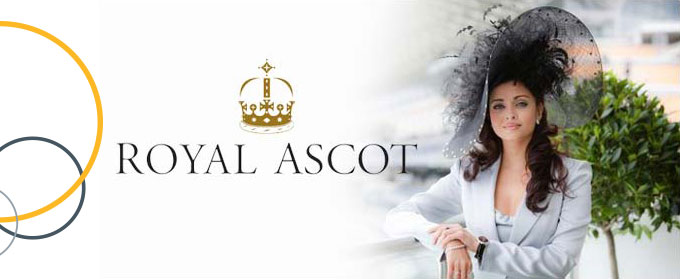 Tom Kerridge – A Passion for Food
Tom has a deep enthusiasm for food and his gastropub The Hand & Flowers was the first pub to be awarded two Michelin stars. In 2013 the pub won the honour of "Top Gastropub" at the Budwieser Buvar Gastropub Awards.
Tom Kerridge has a lot of experience as a gourmet chef. He was previously the head chef at the one Michelin star restaurant Adlards in Norwich. He was also the senior sous chef at Monsieur Max in Hampton. He has cooked at a number of London restaurants including The Capital, Stephen Bill, Rhodes in the Square and Odettes. He is also the only person to have won the main course competition twice on BBC2's Great British Menu.
As well as Great British Menu, Tom Kerridge has also appeared on many other television cooking programmes including Market Kitchen, Market Kitchen's Big Adventure and MasterChef the Professionals.
Kerridge stated that he was "delighted" to be involved in such an important British event as Royal Ascot. We are also delighted that our iPad holders were chosen for the restaurant and that we can be involved in our way as well. Royal Ascot is a highly prestigious event steeped in tradition, so it is an honour to take part. If you will be attending the event and dining on some of the top notch British cuisine at the Panoramic Restaurant, take note of our iPad covers when you are ordering from the electronic menus.