There has been an increase in the number of guests that have booked short term micro-stays In London in the last month, according to a report from ByHours.com. The number of hotel guests who have stayed in the facilities for less than 12 hours has increased by 55 percent in the last month.
These guests have been booking short stays for a number of reasons – not just for a romantic rendezvous. Mostly these short stays have been used by travellers so that they can get some rest during a long layover or so that they can spend the day accessing the facilities such as spas and swimming pools. According to the numbers, two thirds of the bookings were made less than 24 hours in advance and 60% of the guests were staying for three hours.
Many of the short term guests are travellers who are catching an early morning flight and returning the same day. It is a much more comfortable alternative than sitting in an airport terminal on a long layover and it offers the opportunity to have a shower, take a nap and change clothes. London is a very popular international air travel hub and it is very common to have a stopover there. They are not staying long enough to stay overnight, but they are using the few hours that they have to get some rest or get some work done. Another reason for short stays was hospital visits, because relatives wanted to rest before returning to the hospital.
Micro-Stays Are Great for Hotel Owners
This trend of short term stays will benefit hotel owners, because it will allow them to generate some revenue from rooms that would otherwise be empty during that time period. According to the report, half of the bookings were made via a Mobile Friendly Hotel Booking Website and the most common check in times were 5pm, 1pm and 11am on Wednesdays, Thursdays or Tuesdays.
Many hotels are starting to use micro-stays as a way to monetise empty rooms during the day and maximise occupancy. There are already hotel groups, such as Yotel, that offer hourly bookings. With the growing trend for shorter stays, the wider market might start to capitalise on this need for short term accommodation. Yotel offers an hourly booking service for their cabin style rooms and has been providing this option since they launched at Gatwick in 2007. The service has been really successful and it has meant that the company's Heathrow site has reached occupancy of 250 percent.
According to Christian Rodriguez, the CEO of ByHours, micro-hotel stays are a win-win situation for both the customer and the hotel. Occupancy in London is set to reach 84 percent in 2015 and hourly bookings could boost that number even higher.
Micro stays allow the hotel to take advantage of the six to eight hour period when the room is empty, between when a guest checks out in the morning and another guest checks in that evening. The hotel has a room for 24 hours, so why not use the hotel during all 24 of these hours? This is one of the most effective ways that hotels can maximise their assets.
The hotels that are most likely to receive micro-stay bookings include hotels near airports, train stations and the city. The market mostly consists of business travellers. Hourly bookings are common near airports because it is satisfying a need for people in transit.
How Do Micro-Stays Work?
How do properties manage micro stay booking effectively? It can be difficult to coordinate check in and check out times for whenever the customer wants, as well as coordinating enough time to clean and turn over the room in between each stay. This is why the hotel must have a property management system that allows for this. For example, Yotel uses a custom designed booking system that allows for hourly bookings, rather than one of the typical systems that most hotels use as standard.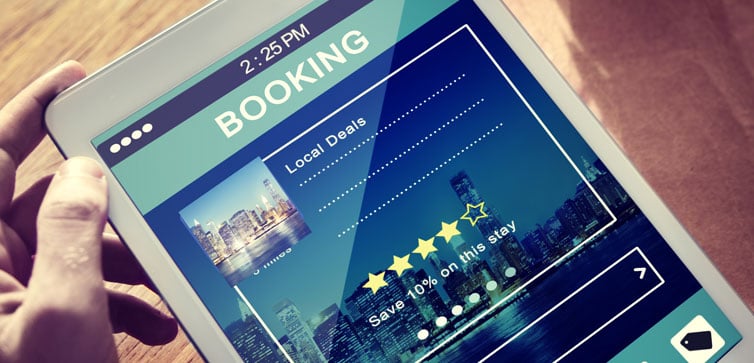 With the success of this type of booking system so far, it is predicted that more hotels will start to offer this service as a way of increasing revenue. Perhaps in the future travellers will be able to book a hotel by the hour anywhere in the world, a convenience that will offer advantages to both travellers and hotels.