British tea culture is brewing as reports show a whopping 78 million cups of tea are drank daily throughout the UK: that's more than half the nation who still rely on a traditional 'cup of cha' to kickstart their day.
The East India Company and Thomas Twining:
Tea first came to Britain in the early 17th century by the East India Company. It was initially an expensive product and one only the affluent, upper classes could afford. However, after the first 'tea shop for ladies' was opened by Thomas Twining in the 18th century, many similar venues followed suit and soon tea parlours were beginning to pop up all over the country.
Tea Studies by Travelodge:
As we progress into the twenty-first century, current tea studies show that a good cuppa is still as popular as ever.
The hotel chain, Travelodge conducted a recent study that surveyed 5,000 British adults to help discover the nation's hot beverage drinking habits. "Key research findings revealed that despite Britain's image of being a cosmopolitan, European country with a coffee bar on every corner, we still savour the old-fashioned comfort of a good old brew" states Shakila Ahmed, Head of Communications at Travelodge.
After-all, there really is something comforting about drinking a cup of tea… and we've all heard the phrase 'I'll put the kettle on – you can tell me all about it' at least once.
Afternoon Tea on the Menu:
In recent years, the idea of Afternoon Tea or High Tea as it is also known, has seen a somewhat revival. With so many venues approaching SMG for Menu Covers, A-boards and banners to promote such menus, we were intrigued to enquire about the sudden surge in popularity.
As we've already established, tea drinking itself is still as popular as ever, but the food element is booming because people want to eat traditional, locally-sourced and utterly delicious cakes and sandwiches: this is the trend and the High Tea executes it beautifully. It is also relatively low cost, can be prepared in advance and is, in effect, tea for two!
Smart Hospitality Marketing on the Top 3 Teas:
Back to the tea leaves, SMG have also asked around to find out what our customers think are the top 3 most ordered teas in the UK at this time – and this is what we found:
Darjeeling
Best with:
Darjeeling is perfect for Afternoon Teas and pairs well with savoury pastry snacks.
History:
The Darjeeling region is tucked in the foothills of the Himalayas and is cool and wet. The Darjeeling plantations have 3 distinct harvests, and the tea produced from each 'flush' has its own unique flavour.
Darjeeling Fact:
Considered to be one of the finest teas in the world, Darjeeling is exquisite and delicately flavoured. With powerful antioxidants and caffeine, Darjeeling is great for weight loss. With 3-4 cups of tea a day recommended along with some light exercise; you can drink tea and stay slim!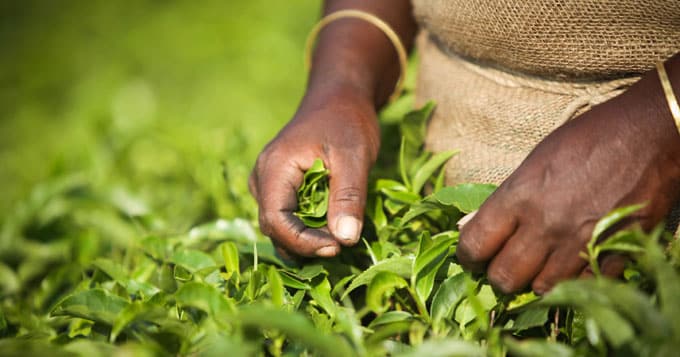 Ceylon Tea
Best with:
Breakfast! (B&B's take note)
Ranges from classic blends like Earl Grey and English Breakfast, to fruity flavours such as raspberry and green tea.
History:
Ceylon tea originates from Sri Lanka (the former British colony of Ceylon), located just off the south-east coast of India.
Ceylon Fact:
Ceylon is slightly stronger than Darjeeling.
It is aromatic with a slightly sharp taste and is often referred to as the tea for all hardcore tea buffs.
Assam
Best with:
Once again, Assam is widely known as a breakfast tea, which is just as well as over 50% of the population still choose tea as their first hot beverage of the day!
History:
Assam is the world's largest tea growing region, lying either side of the Brahmaputra River and bordering Bangladesh and Burma. With very high temperatures and monsoons, Assam is often referred to as a tropical tea, especially when considering its unique, malty taste.
Assam Fact:
It was in Assam that the first tea estate was established, in 1837. This heavily forested region is home to much wildlife, including the rhinoceros.