Owning a pet can be notably expensive and requires a great deal of responsibility and time. Time which many people working hectic jobs lack. Despite their multiple benefits, many people find themselves unable to look after pets due to work, money or space. Furthermore, the prospect of owning a pet for many has been denied by inner city rented accommodations who, heinously, disallow pets. Therefore, many residents, feeling lonely and in need of a cute cuddle, have called out for some furry TLC.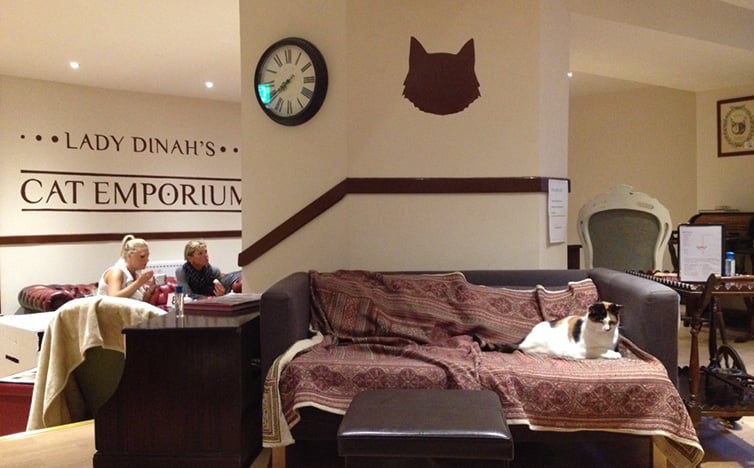 Responding to this and taking inspiration from Japan and Taiwan, a handful of people found a gap in the UK market and have created the UK's very first cat cafes. This novel idea allows individuals in need of a kitty cuddle to spend time with the cafe's feline residents whilst enjoying a cup of tea and a cake. With Lady Dinah's Cat Emporium open in London and many more popping up in cities such as Nottingham, Newcastle and Edinburgh, cafe cafes have become all the rage.
Despite queries about the welfare of these cats and food hygiene, the cat cafes maintain that their cats are very well looked after and are not over worked. Furthermore, the Food Standards Agency has permitted animal cafes, as long as the owners follow the strict hygiene guidelines.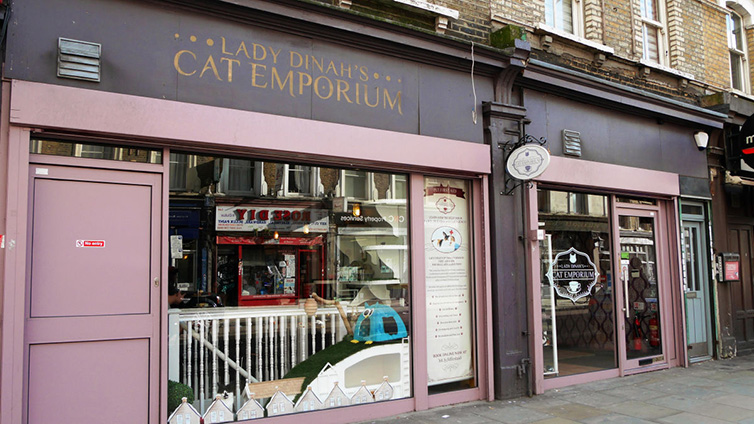 With booking waiting lists expanding to up to 3 months, it is clear to see that these feline fooderies are a big hit. Growing in their popularity within the country, Japan has started to expand and create more animal themed restaurants. From Dogs and Bunny Rabbits to even Owls, perhaps these novelty cafes will also move over to the UK. Exciting!
Article written by Smart Hospitality, experts in Hospitality Marketing