Cooking in the catering industry is a delicate balance of slicing, sautéing, plating, and presenting. But to perform your best, you must wear the proper chef uniform — notably, chef coats/ jackets that fit well. Yet, finding the right size and fit is not as straightforward as it seems. Body shape, mobility, and personal comfort preferences are crucial in determining the best chef jacket for you. This guide will help you navigate these factors to find the perfect fit.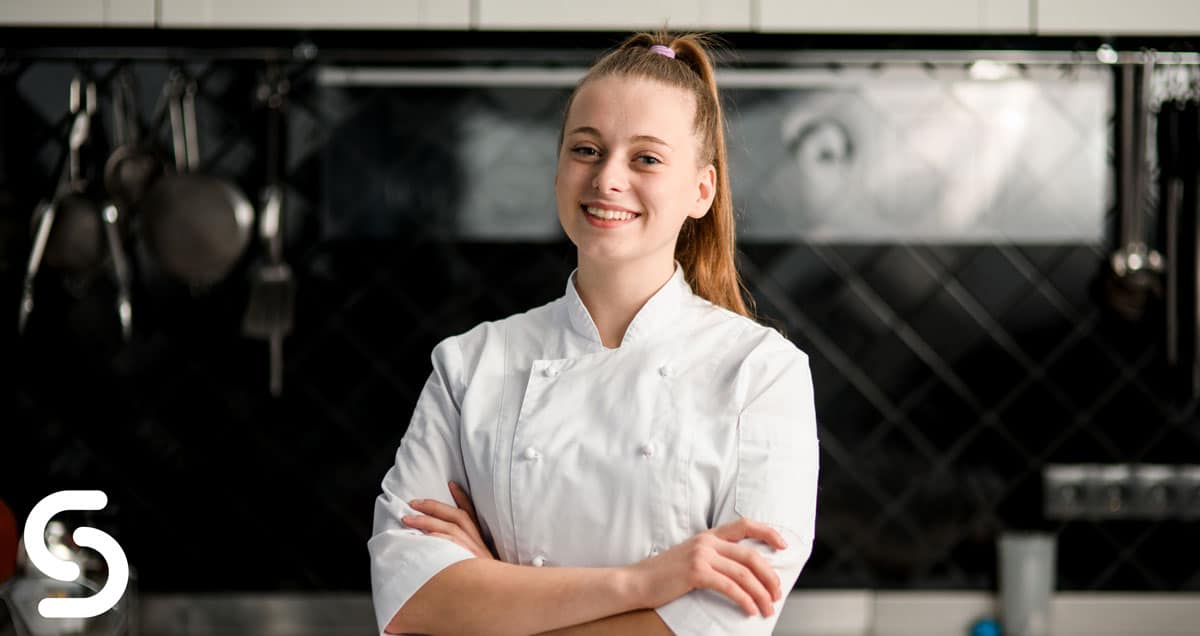 Know your measurements
Understanding your body measurements is the foundation for finding a well-fitting chef's jacket. Use a tape measure to note down your chest, waist, hips, and arm length measurements. Having these handy when checking sizing charts can significantly streamline your search.
Consider your body type.
Bodies come in all shapes and sizes; the perfect chef jacket respects and embraces this diversity. Wear shorter sleeves or a fitted jacket to avoid being drowned in fabric if you're petite. For those with a larger build, look for jackets with extra room in the chest or waist. Understanding your body type will help you zero in on the most comfortable and flattering fit.
Assess your mobility needs.
As a chef, in the kitchen, you must move freely. Choose a chef jacket that's spacious enough for reaching, bending, and stretching but not so loose that it hinders your movements. Look for design features like back pleats or side vents that enhance your range of motion.
Choose your fit
Chef jackets come in three main fits: classic, slim, and modern. The roomy cut of classic fit jackets offers maximum comfort and freedom of movement. If you like to stay cool, we advise a loose-fitting garment. Slim-fit jackets are more form-fitting, providing a sleek, stylish look. A modern-fit coat is a way to go for a middle ground between comfort and style. The choice here largely depends on your personal preference.
Look for adjustable features.
Some of the latest chef jackets come with adjustable features like cuff buttons or back ties. This fantastic range of features allows for fit customisation and is particularly helpful if you're in between sizes or prefer a more tailored look.
Try it on
If you can, always try on a chef jacket before buying it. Move around and ensure the jacket does not restrict your movement or make you uncomfortable.
Allow for shrinkage
Remember that most chef jackets are made from materials that may shrink slightly when washed. Consider sizing up to account for this if you're in between sizes.
Selecting the ideal chef jacket can significantly impact your performance in the kitchen.
Finding the perfect chef jacket may seem like a small detail, but it plays a pivotal role in your performance in the kitchen. After all, comfort and confidence in your appearance can translate into the dishes you prepare. So, choose a jacket that makes you feel good and allows you to focus on what you do best.
Now, if you are ready to order, lets explore the best chef jacket brands.