Professional kitchen attire, especially chef jackets, blend vital functionality and trendsetting style. In this article, we're journeying into the realm of chef jackets, spotlighting three prominent brands celebrated for their superior quality, innovative designs, and commitment to satisfying the demands of chefs. We invite you to embark on this exploration with us as we examine the distinguishing features of chef jackets from Chef Works, Whites Chefs Clothing, and Southside.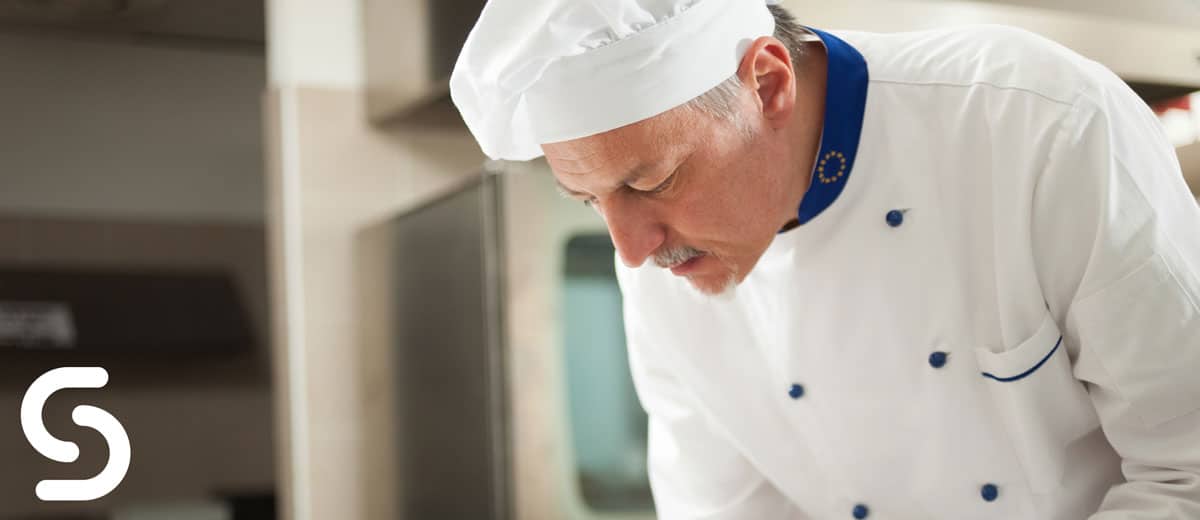 Chef Works
Chef Works has earned an admirable standing among chefs globally, exemplifying professionalism and performance in the culinary realm. It's renowned for its dedication to perfection and practicality. A shining highlight of the Chef Works repertoire is their extraordinary collection of chef jackets, built with a keen eye for detail and crafted from premium materials.
In chef jackets, durability isn't just beneficial—it's essential. The hustle and bustle of the culinary environment require attire that can handle the stress of a high-paced kitchen. Chef Works acknowledges this and guarantees jackets that are built to endure. By leveraging top-quality fabrics and superior craftsmanship, they produce attire capable of withstanding frequent laundering, high heat, and the inevitable spills or stains.
Moreover, Chef Works appreciates that each chef boasts distinctive styles and preferences. They present various chef jacket styles, encompassing timeless classics and sleek modern designs to accommodate these. Whether you're drawn to the conventional double-breasted jacket in classic white or black or captivated by a contemporary, single-breasted jacket in bold colours or patterns, Chef Works caters to all aesthetics.
More than just style, Chef Works comprehends the significant role functionality plays in chef jackets. For chefs, unrestricted and comfortable movement in the kitchen is critical, and their attire should support this. Chef Works infuses their jackets with thoughtful design elements, such as intelligently positioned ventilation panels for improved breathability, adjustable cuffs and collars for a personalised fit, and generous pocket space for storing essential tools and utensils with ease. These practical features not only elevate a chef's efficiency but also their overall performance in the kitchen.
Chef Works Urban
The Chef Works Urban collection is a brilliant amalgamation of fashion and utility, becoming a prime pick for chefs with a flair for vogue but who wish to maintain their kitchen practicalities. This striking collection is conceived to meet the demands of culinary artists who crave a chef jacket that veers from the traditional, serving up a chic and current alternative. A key hallmark of the Chef Works Urban collection is its knack for harmoniously merging today's trends with inventive aspects.
These jackets encompass stylish cuts, daring patterns, and city-inspired designs that echo the present-day fashion scene. By keeping a finger on the pulse of emerging trends, Chef Works Urban ensures that chefs can convey their personality through their clothing while retaining a professional look. Just as eye-catching as their designs, the functionality of Chef Works Urban chef jackets is also crafted with the fast-moving culinary world in mind. Understanding the fluid and high-energy pace of a chef's workspace, these jackets come loaded with features designed to boost performance in the kitchen. Deliberately added elements such as strategically located ventilation panels, moisture-absorbing materials, and ergonomically designed structures encourage optimum airflow and unrestricted movement. This enables chefs to execute their duties comfortably and efficiently, even under high-pressure culinary situations.
Chef Works Urban grasps the significance of individuality for chefs, and their collection empowers these culinary maestros to manifest their style. The diverse designs and patterns within the Urban collection ensure that every chef can discover a jacket that aligns with their fashion ethos. Whether it's a striking geometric print, a sophisticated contrast trim, or a fresh spin on a traditional design, these jackets offer a platform for chefs to display their unique personalities while meeting the professional norms of their workspace.
Whites Chefs Clothing
Whites Chefs Clothing is a brand that's come to symbolise classic style and enduring charm in the world of cooking. For over a hundred years, they've been known for their exceptional skill in crafting chef jackets, meticulous attention to detail, and commitment to using only the finest materials.
One thing that genuinely sets Whites Chefs Clothing apart is their relentless dedication to maintaining the highest quality standards. Each chef jacket the brand produces undergoes careful work to meet the highest standards. From the selection of fabrics to the stitching and finishing touches, every step is carefully executed to create garments built to last.
Premium materials play a significant role in creating Whites Chefs Clothing's chef jackets. The brand sources the finest durable fabrics that provide comfort and functionality in the demanding kitchen environment. Whether it's high-quality cotton or specially engineered blends, these materials are chosen to withstand the rigours of a professional kitchen while ensuring the chef remains comfortable and relaxed throughout their workday.
Whites Chefs Clothing celebrates variety, embracing the different styles of chef jackets to suit individual needs and tastes. They understand the significance of maintaining tradition while keeping pace with the latest trends. So, whether you're a chef looking for something classic or modern, you will find a jacket that suits your style and kitchen vibe.
Southside
This brand is shaking things up in chef jackets, transforming traditional designs by adding their unique twist. They're all about pushing the envelope and using state-of-the-art materials. With Southside, chef jackets aren't just about looks but about delivering unparalleled comfort, practicality, and fashion.
One key aspect that sets Southside apart is its use of advanced fabrics. Southside integrates high-performance materials into its chef jackets, recognising the importance of breathability and moisture-wicking properties. These fabrics allow for enhanced airflow, keeping chefs cool and comfortable even in hot and hectic kitchen environments. Also, they efficiently wick away moisture, ensuring that chefs can work without feeling weighed down or uncomfortable due to sweat.
Innovation extends beyond fabric choices for Southside. The brand is dedicated to creating great chef jackets that enhance a chef's ability to perform in the kitchen. Clever storage solutions are integrated into their designs, allowing chefs to carry essential tools and utensils conveniently. Whether it's strategically placed pockets for quick access to knives or pen slots for notetaking, Southside's jackets prioritise functionality and organisation, ensuring that chefs have their tools within easy reach.
Southside also places a strong emphasis on ergonomic design elements. The jackets are crafted carefully considering a chef's range of motion, allowing unrestricted movement and flexibility. These design elements – think articulate sleeves, stretchy sections, and tweakable cuffs – add a touch of comfort and boost the efficiency and accuracy of chefs in their culinary endeavours.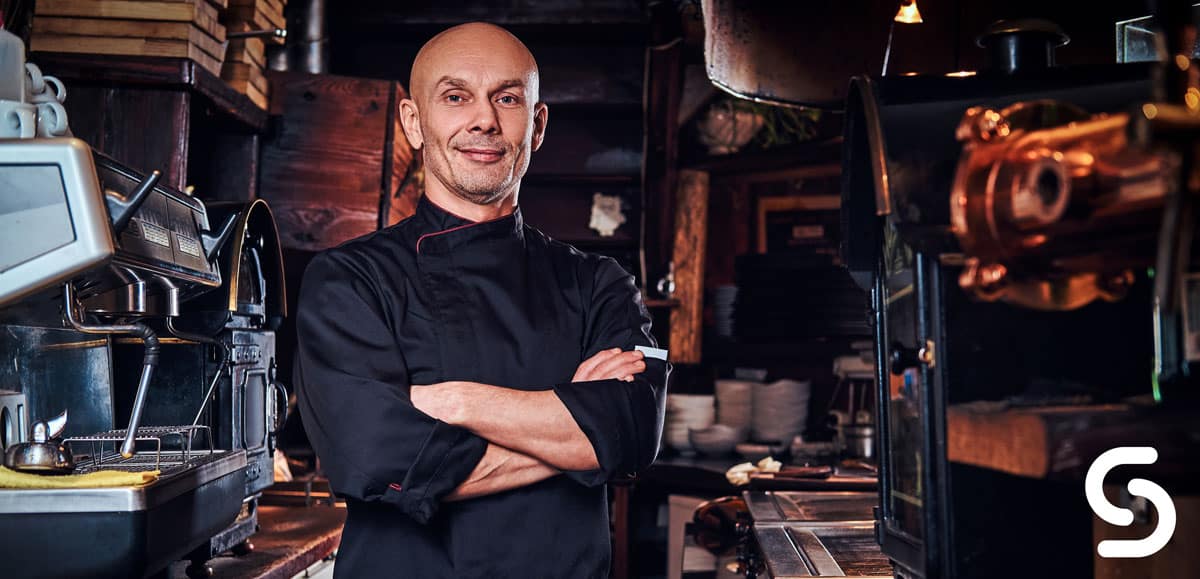 A trio of unique brands awaits your selection.
Chef Works, Whites Chefs Clothing, and Southside are not just brands – they're testaments to quality, creativity, and fashion. They serve an array of choices, ensuring a chef jacket tailored to every culinary connoisseur's taste and requirement. Whether you have a soft spot for timeless professionalism, a penchant for modern panache, a reverence for tradition, or an appetite for avant-garde design, these brands cater to you. They serve chef jackets that fuse practicality with style, empowering you to look and cook your best. So, pick your brand, select your type, and spice up your culinary voyage with a chef jacket that reflects your passion and aspiration.