When picturing a kitchen uniform, most people imagine a double-breasted white chef jacket, checkered pants, a tall toque, and the iconic neckerchief. But have you ever wondered about the role of the chef's neckerchief in different food cultures around the world? Let's dive into this topic and explore the culinary world through the lens of this traditional accessory.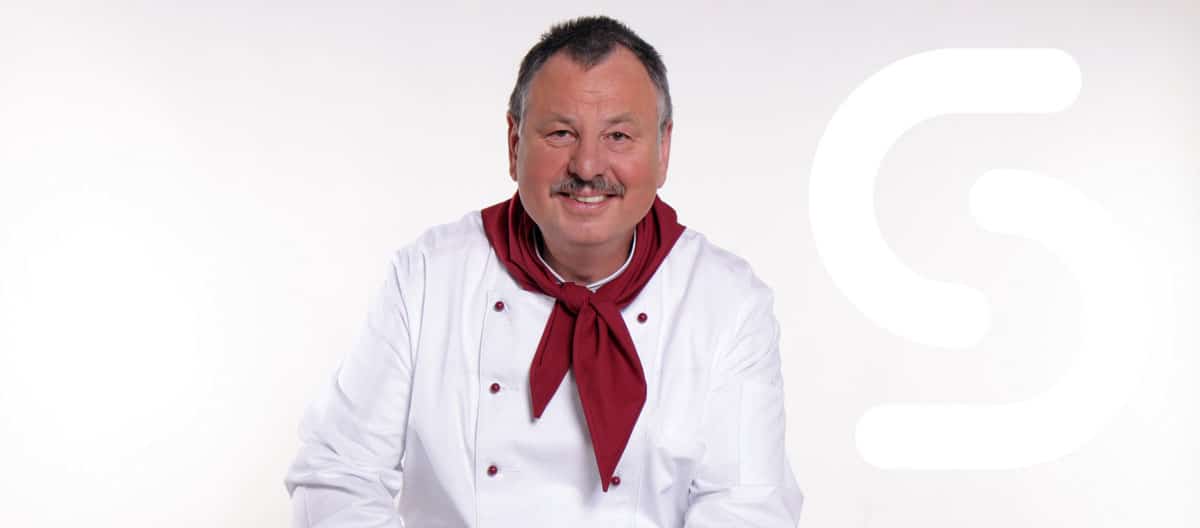 French culinary tradition
Let's start with France, the birthplace of the modern chef's uniform. In French, the' Foulard' chef neckerchief was initially worn for functional reasons, primarily to wipe off sweat in hot kitchens. It is traditionally white, reflecting the value of cleanliness in the kitchen. The French culture has been influential in establishing neckerchiefs as a mark of culinary professionalism across the globe.
British culinary culture
In the United Kingdom, the chef's neckerchief, like other elements of the chef's uniform, carries a sense of tradition and respect for the craft. British chefs often wear white neckerchiefs, reflecting the importance of cleanliness and professionalism in the kitchen.
Japanese cuisine
In Japan, chefs often wear a 'Tenugui', a thin Japanese hand towel made from cotton. It serves a similar function to a neckerchief but is also used for various other purposes, from dishcloths to headbands. It represents the Japanese cultural emphasis on versatility and efficiency.
Italian Chefs
In Italy, while not as traditionally common, neckerchiefs have been adopted mainly as a fashion accessory, adding a pop of colour and personal style to the chef's uniform. They are often colourful and patterned, mirroring Italian cuisine's vibrant flavours and presentation.
Indian tradition
In Indian culinary culture, the 'Rumal' or 'scarf' is not worn around the neck but often on the chef's head as a sign of respect and cleanliness. The kitchen, or 'Rasoi', is considered sacred, and the rural symbolises the chef's commitment to maintaining the purity of this space.
American professional Chefs
In America, the use of neckerchiefs varies widely. While traditional kitchens continue to uphold the use of neckerchiefs for their practical and symbolic value, many modern chefs prefer a more casual look, often choosing bandanas or even forgoing neckwear altogether. This reflects the diversity and innovative spirit in the American culinary scene.
Middle Eastern cuisine
In the Middle Eastern culinary tradition, where kitchens can become extremely hot due to the nature of the dishes and cooking methods, neckerchiefs play a crucial role in keeping chefs cool. Often made from light, breathable materials, they symbolise the practical adaptation of tradition to local conditions.

While a common symbol of culinary professionalism, it serves different roles in various food cultures.
It transitions from a symbol of cleanliness and a practical tool in French cuisine to a multi-purpose accessory in Japan, a style statement in Italy, a mark of respect in India, a reflection of diversity in America, and a practical necessity in the Middle East.
They are a testament to the fact that food is not just about ingredients and recipes but also about people, their traditions, and their adaptations to their environment.
For more on this, see how we dive into Why Chefs Wear Neckerchiefs?