Walk into any professional kitchen, and you'll notice a common theme: the chefs wearing distinctive uniforms that combine style and function. These traditional ensembles are more than just a fashion statement, from starched white jackets to houndstooth pants. Each piece plays a crucial role, contributing to the chef's work's efficiency, safety, and hygiene. But what about the neckerchief – that little piece of fabric tied smartly around the chef's neck? Why do chefs wear neckerchiefs? Let's look into this fascinating part of culinary culture.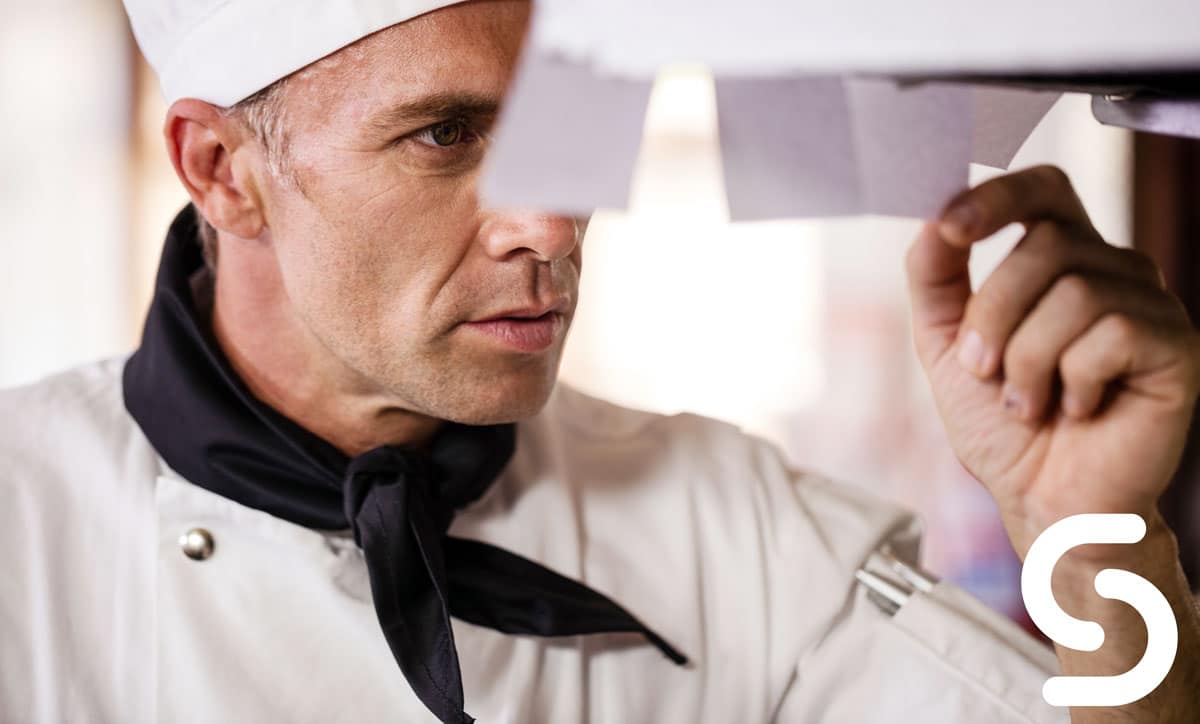 A Brief History of the Chef's Neckerchief
The origins of the chef's neckerchief, also known as a cravat, are muddled, but many historical accounts tie it back to the 17th-century French culinary scene. This period saw a great revolution in gastronomy, and professional kitchens rapidly developed. The neckerchief, a part of the military uniform back then, was adopted by chefs as a symbol of their profession's new dignity and status.
The purpose of the neckerchief evolved in sync with the changing dynamics of kitchen environments and chef's needs. It became an essential part of traditional-style kitchen uniforms, with practical uses beyond merely signifying their profession.
Practical uses of a Chef Neckerchiefs
Heat regulation
The professional kitchen, while a place of creativity and culinary magic, can also be a gruelling environment. The combination of blazing ovens, sizzling grills, and simmering pots makes the kitchen a veritable furnace. This heat intensifies, especially in large restaurants or hotels, where the volume of food preparation is high. Chefs often spend hours in this setting under the relentless assault of the heat, making it a challenging workplace.
In these high temperatures, chefs can become overheated, leading to discomfort, reduced concentration, and in extreme cases, symptoms of heat stress. This is where the chef's neckerchief comes into play.
A chef's neckerchief can absorb and retain water for an extended period. It is a personal cooling device when soaked in cold water and worn around the neck. The back of the neck is a pulse point, a part of the body where blood vessels are close to the surface. By cooling this area, the neckerchief helps lower the body temperature.
Sweat absorption
Sweat is the body's response to high temperatures, a cooling mechanism designed to lower body heat by evaporation. In a professional kitchen, where the preservation of food hygiene is paramount, sweating can present a significant issue. The idea of sweat potentially dripping into the prepared dishes is unappetising and unhygienic. The neckerchief catches sweat to prevent this potential hazard, which is essential in maintaining hygiene and safety standards.
Located around the neck and lower part of the head, the neckerchief is strategically positioned to absorb sweat from one of the body's sweating areas. Neckerchiefs are typically absorbent and designed to wick moisture away from the skin. As chefs toil over hot stoves and ovens, their bodies naturally perspire to combat the heat. The neckerchief absorbs this sweat, preventing it from travelling further down the body and potentially falling into the prepared food.
Aside from acting as a sweat barrier, the neckerchief also helps maintain cleanliness by providing chefs with a readily accessible means to wipe away sweat from their foreheads and faces. With a quick motion, chefs can use a corner of their neckerchief to dab away sweat, ensuring it doesn't trickle into their eyes or, worse, the food below. This provides a safer, more hygienic cooking process but also aids the chef in maintaining their focus and comfort during food preparation.
Emergency aid
Quick action is needed to prevent blood from contaminating the food or kitchen surfaces when a minor cut happens. A neckerchief, a clean piece of cloth, can be used as a temporary bandage, applying pressure to the wound and helping to halt bleeding until proper medical treatment can be administered.
Also, in the case of a minor burn, a chef can use a clean neckerchief to protect the area from further contact or friction until appropriate first aid can be applied. It'sIt'sortant to note that the neckerchief isn't a replacement for professional medical care but can provide temporary relief and protection in the critical moments following an accident.
Another practical use of the neckerchief is its potential role in handling hot kitchenware. There can be instances where a chef needs to quickly grab or move a hot pan, pot, or utensil, and an oven mitt or pot holder might take longer to reach. A neckerchief can be an impromptu insulating barrier, protecting the chef from the searing heat.
The neckerchief's effectiveness is due to its material – typically a blend of cotton or other fabrics known for their absorbency and heat resistance. This makes the neckerchief a part of the chef's arsenal and a universal tool ready to be deployed in times of need.
Symbolism and professionalism
While practicality has been the primary force behind the neckerchief's use, it also holds a degree of symbolism. Chefs are artists who take immense pride in their craft. Their uniform and neckerchief signify professionalism, dedication, and respect for their culinary art.
A neatly tied neckerchief signifies a disciplined and detail-oriented chef in culinary schools and many professional kitchens. Just as an improperly buttoned jacket or a dirty apron can reflect poorly on a chef's image, an unkempt neckerchief might suggest a lack of care or attention to detail.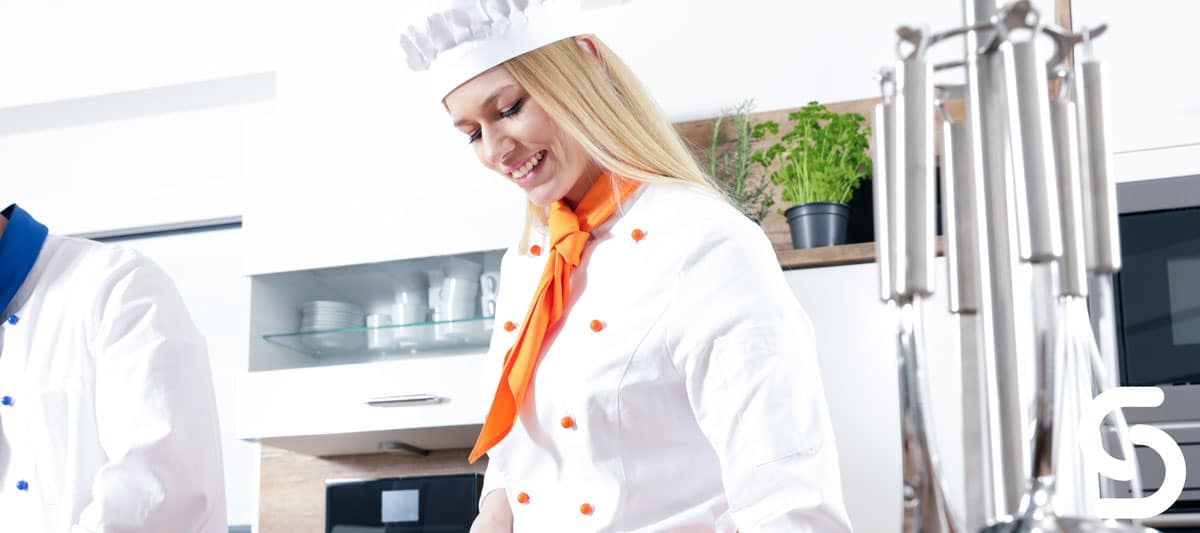 Final thoughts
Neckerchiefs can add a splash of style to your chef uniform whilst keeping you cool and comfortable. Next time you see a chef wearing a neckerchief. Hopefully, you can appreciate its rich history and purpose.
The mystery of the chef's neckerchief is a testament to how each element of a chef's attire has evolved with the profession, each piece as vital as the ingredients that make up a chef's signature dish. It reminds us that even in the hustle and bustle of a professional kitchen, there's a place for tradition, practicality, and a hint of style.
Now you have learned about why chefs wear neckerchiefs, check out our The Ultimate Guide to Chef Neckerchiefs here