Being a chef is exciting and fulfilling but comes with its hurdles. Endless hours of standing in a busy kitchen can put a lot of pressure on your body, specifically your feet and back. You can alleviate this physical stress by wearing high-quality chef shoes designed with ergonomic features. This blog will explore how chef shoes can support your feet and back, helping you whip up delicious meals without discomfort.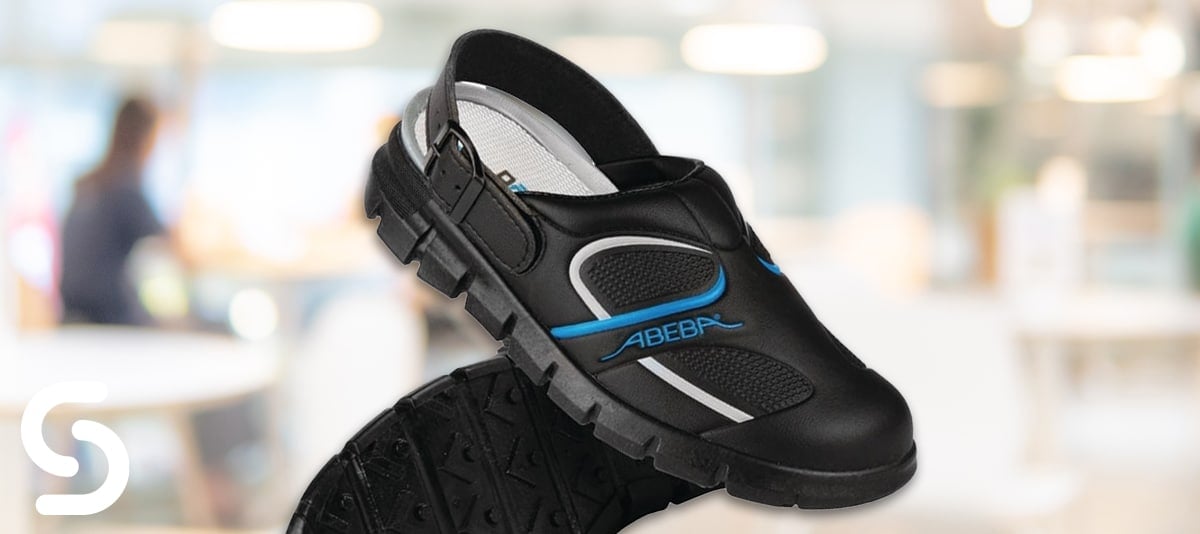 Improved arch support
Traditional shoes often neglect the critical need for proper arch support, leading to discomfort and foot conditions over time. Yet, the right chef shoes turn the tables with their design, focusing mainly on supporting your arches.
The secret lies in the thoughtfully designed insoles and midsoles of chef shoes. They are contoured to mimic the natural shape of your foot. This design accommodates your arch rather than flattening it, a common issue with regular shoes. As a result, the natural curve of your foot is maintained, offering support exactly where it's needed.
By doing so, chef shoes manage to prevent undue stress on the critical components of your foot — the ligaments and muscles. These structures work tirelessly as you stand, walk, or move, and providing them with the proper support reduces the risk of overstraining them. This targeted support is essential in ensuring your comfort during long, strenuous hours in the kitchen.
Another aspect of this arch support is the promotion of proper foot alignment. When your foot is aligned as it should be, your weight is distributed evenly across your feet. This correct distribution reduces the chances of certain parts of your feet bearing excessive weight and developing foot-related problems.
Investing in proper arch support is worthwhile as it can help prevent common foot conditions like plantar fasciitis, bunions, and flat feet, which often arise from insufficient arch support.
Stability and balance
Over time, long shifts lead to discomfort, fatigue, and, potentially, foot and back pain. This is where the specially designed features of chef shoes step in to provide relief and support.
The interior of these shoes is fitted with cushioned insoles that play a crucial role in enhancing comfort. Picture these insoles as soft, supportive pads that cradle your feet, providing a comforting layer between your feet and the hard floor. They help alleviate the pressure and discomfort felt on your feet by spreading out the impact of each step you take.
Also, chef shoes often incorporate shock-absorbing materials such as memory foam or gel inserts. These materials are not randomly chosen – they each have properties ideal for reducing the impact on your feet and joints. Memory foam, for instance, moulds to the shape of your foot, distributing weight evenly and reducing pressure points. Gel inserts are excellent at absorbing shock, diminishing the impact of walking or standing for long periods on your feet.
Ample cushioning and shock absorption
Given the demanding nature of a chef's job that includes continuous walking, standing, and moving on hard kitchen floors, it's easy to experience discomfort, fatigue, and, subsequently, foot and back pain. This is where the cushioned insoles and shock-absorbing materials like memory foam or gel inserts in chef shoes come in handy. They are specially designed to soften the impact on your feet and joints, offer additional protection, and enhance overall comfort.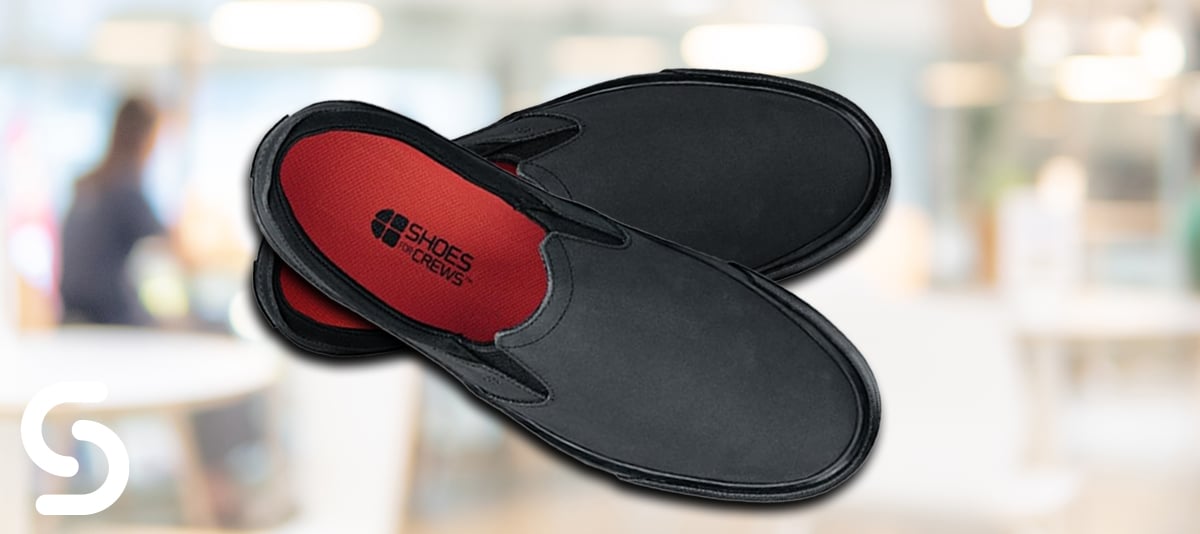 Slip resistance
A kitchen has its share of hazards; slipping on a slick or oily floor is a significant risk for chefs. Thankfully, many chef shoes come with slip-resistant rigid rubber soles or other unique materials. These soles offer superior traction and grip, minimising the chances of slip-and-fall accidents. By guaranteeing a steady footing, chef shoes ensure your safety and protect your feet and back from strain in case of an unexpected slip.
Durability and longevity
A chef's footwear must endure the demands of their hectic work setting. Chef shoes are usually made with high-quality materials, promising durability and a longer lifespan. Investing in a sturdy pair of chef shoes means you won't need to replace them regularly, saving you money over time. Again, these shoes maintain their ergonomic features and support even after extensive use, consistently providing comfort and protection.
Closing thoughts
In the dynamic world of a kitchen, looking after your feet and back is vital for overall wellness and productivity. Ergonomic kitchen shoes should be extremely comfortable and offer the required support, cushioning, stability, and slip resistance to tackle the physical demands of the kitchen. Investing in a quality pair of chef shoes can significantly reduce the risk of foot and back pain, letting you focus on creating stunning dishes while on long shifts.