As you step into a professional kitchen, the overwhelming busyness, intricate sous chefs chopping, frying, and sizzling captivate the senses. Amidst this chaos, it's easy to overlook a crucial element that ensures the smooth flow of operations – the non-slip chef shoes.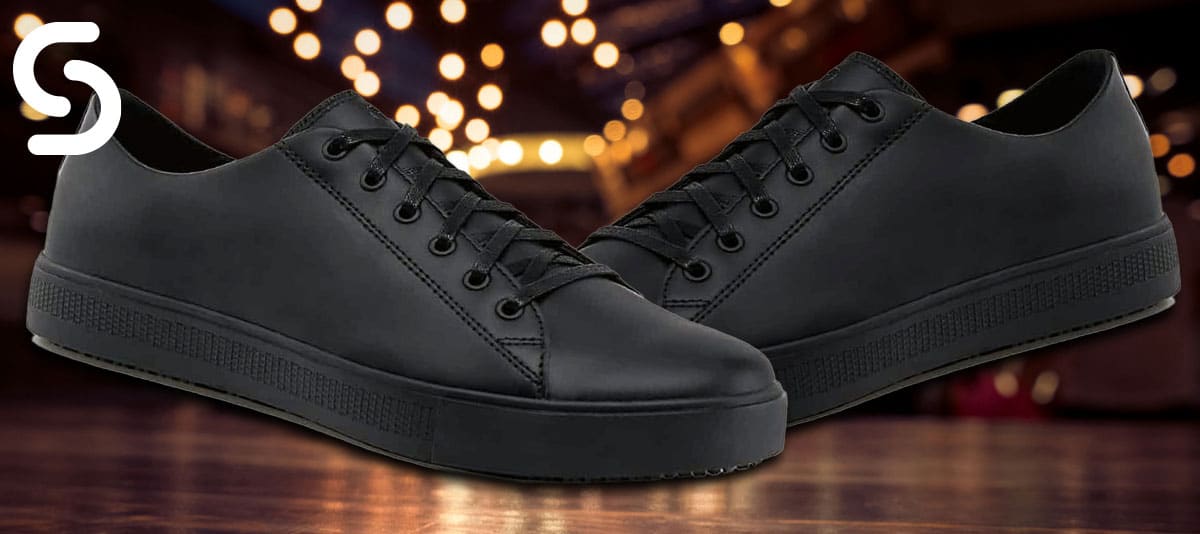 Often underestimated and considered mundane, these shoes play an irreplaceable role in maintaining a safe and efficient kitchen environment. This blog aims to underline the significance of non-slip chef shoes and how they contribute to the larger culinary landscape.
Safety first
A kitchen is a dynamic and potentially hazardous environment. Chefs ' everyday challenges include sharp knives, boiling pots, and hot ovens. Add to this the frequent spills and splashes that can render the floor slippery terrain. Enter non-slip chef shoes. Designed with a unique tread pattern, these shoes significantly reduce the risk of unfortunate slips and falls, safeguarding the chef and the team.
A single slip could not only lead to severe injuries but also disrupt the entire kitchen workflow. Worker's compensation and potential lawsuits from kitchen mishaps can financially harm restaurants. So, non-slip chef shoes are not just footwear but an essential safety tool in a chef's kit.
Comfort and endurance
Chefs often spend long hours on their feet, moving swiftly around the kitchen. Comfortable footwear is, therefore, so important.
Non-slip chef shoes are often ergonomically designed with cushioned insoles and arch support to enhance comfort and alleviate the stress on the feet during those long shifts.
Comfort is not just about physical ease. It significantly affects a chef's stamina and efficiency. Comfortable shoes allow chefs to maintain their focus on their craft rather than being distracted by aching feet.
Health implications
Prolonged standing and the physically demanding nature of kitchen work can lead to health issues like varicose veins, back problems, and foot conditions such as plantar fasciitis. Non-slip chef shoes with good arch support and cushioning can help prevent these issues, making them an investment in long-term health.
Professionalism and hygiene
In many kitchens, wearing professional non-slip shoes is part of the dress code, reflecting the seriousness of the profession. Also, these shoes are often made with materials that resist water and stains, maintaining hygiene standards necessary in a kitchen environment.
Choosing the Right Non-Slip Chef Shoes
With their importance established, choosing the right non-slip chef shoes becomes paramount. Here are a few pointers:
Non-Slip: Prioritise shoes with a certified slip-resistant sole.
Comfort: Look for shoes with good arch support, cushioning, and a comfortable fit.
Durability: Look for high-quality, durable materials that can withstand the rigours of the kitchen.
Hygiene: Easy-to-clean or stain-resistant materials are a plus.
Style: Even in the kitchen, style matters. Choose shoes that reflect your personality.
A well-shod chef, after all, is a safe and efficient chef
Non-slip chef shoes might not be the most glamorous part of the culinary world, but their contribution to safety, comfort, health, and professionalism is undeniably substantial. The next time you step into a kitchen, take a moment to appreciate this under-recognised hero of the culinary stage.
For more on this, see here on how you can Elevate Your Skills with the Right Chef Shoes