As professionals in their field, chefs recognise the significance of donning appropriate attire while working in the kitchen. Among the essential garments, chef trousers stand out as a vital component of a chef's uniform.
Whether you're a seasoned professional chef or an aspiring culinary enthusiast, we will look into the history and chef trousers and the potential best options for your specific needs.
Style options for Chef Trousers
Chefs trousers come in various styles, allowing chefs to express their flair while maintaining a professional appearance.
Traditional Chef Trousers
Traditional chef trousers are a timeless choice known for their loose and relaxed fit. They provide exceptional comfort, allowing chefs to move freely in a professional kitchen. With an elasticated waistband, they offer an adjustable and comfortable fit. They are perfect for chefs who prefer a more relaxed and unrestricted feel while working.
Slim-Fit Chef Trousers
These trousers are custom-made to fit snugly, giving a streamlined shape while keeping comfort intact. The slim-fit trousers provide a professional and refined look in the kitchen. They are tailored for easy movement, enabling chefs to carry out their tasks seamlessly and fashionably.
Cargo-Style Chef Trousers
Cargo-style chef trousers are practical and functional. These trousers feature multiple pockets, offering convenient storage options for essential tools and utensils. Cargo-style trousers are ideal for chefs who require quick and easy access to various tools during their culinary tasks.
Baggy Chef Trousers
Baggy chef trousers are loose and roomy, prioritising comfort and breathability. The generous cut increases airflow, keeping chefs cool and comfortable in hot kitchen conditions. Baggy trousers have a more casual and laid-back look, appealing to chefs who value comfort above all else. Their relaxed style does not compromise functionality, making them a popular choice in the culinary world.
Breaking away from the traditional colours
Gone are the days of solely relying on traditional white or black chef trousers. Today, chefs can choose various colours to reflect their style and match their kitchen's branding. Whether it's a vibrant red, a sophisticated grey, or a trendy patterned design, diverse colour and design options allow chefs to showcase their individuality while maintaining professionalism.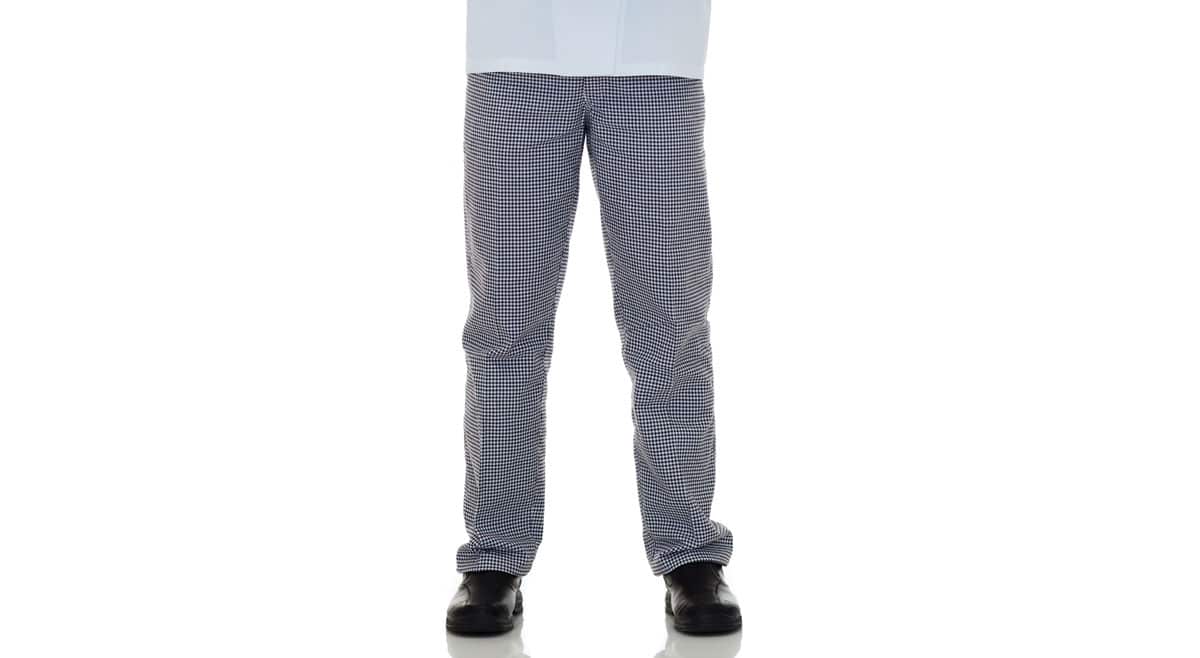 Durability and hardwearing construction
When choosing chef trousers, it's vital to prioritise durability, given the demanding nature of the kitchen environment. Look for trousers made from robust, high-quality fabrics with reinforced stitching to withstand frequent use and rigorous activities. Features like reinforced knees and stain-resistant coatings can also add to the trouser's longevity, making them a reliable choice for active kitchens.
Prioritising comfort for long hours
Spending long hours on your feet as a chef can take a toll on your comfort. Investing in chef trousers prioritising ease of movement so nothing is too tight and breathability is crucial. Look for breathable fabrics that offer flexibility and trousers with adjustable or elasticated waistbands for added comfort. Also, trousers with spacious pockets come in handy for quick and easy access to essential tools.
Focusing on comfort allows you to highlight your culinary skills without any disturbances.
Women's Chef Trousers
Recognising that chefs come in all shapes and sizes, many brands offer chef trousers designed for women. These trousers are tailored to accommodate the body shapes of female chefs, ensuring a comfortable and flattering fit.
Women's chef trousers balance style, functionality, and professionalism, allowing female chefs to excel in their culinary pursuits.
Choosing the right brand
Three reputable options stand out when choosing the right brand for chef trousers: Southside, Chef Works, and White Chef Clothing.
Southside is renowned for producing exceptional products crafted with great care, built to last, and providing comfort. White Chef Clothing is committed to delivering quality and performance by paying close attention to detail and incorporating functional features. Chef Works is a well-known brand in the culinary apparel / chef clothing industry, offering a diverse range of styles and employing precise construction techniques.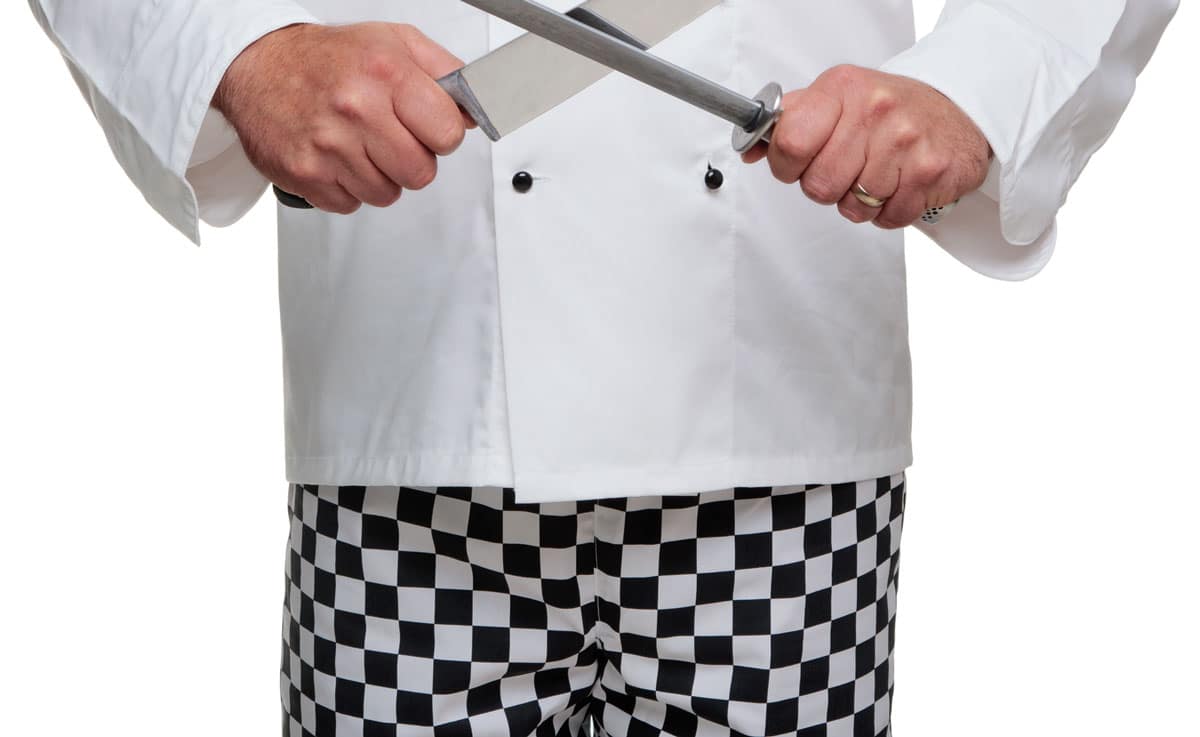 Chef trousers are more than just a functional garment
When chefs consider different style options, prioritise durability and comfort, and choose the appropriate brand, they can enhance their culinary experience and feel self-assured in the kitchen. The vast array of choices available allows for personalised selection.