Smart Hospitality manufacture bespoke menu covers with a wide range of materials.
With so many covering materials to choose from we are often asked to explain the difference.
Generally, our material options fall under several small umbrellas; leather look and leather, paper-over-board, plastic, vinyl, Buckray book cloth, Skivertex and real wood. All can be personalised using various printing techniques.
Vivella
Vivella, Classic Vivella, Labyrinth
Vivella material is a PU material with a smooth finish, available in over 50 colours. It is a hard wearing material with a soft touch, similar to a smooth leather or suede.  
Artwork takes extremely well to Vivella, particularly deboss where the heat process can change the colour of the debossed area displaying intricate details better than most other materials.
The wipeable surface provides excellent foil blocking properties and is a fantastic canvas for your artwork.
Personalisation techniques that work well with Vivella are hot foiling, debossing, digital print and metal plates. 
Buckram (Buckray Book Cloth)
Athens Buckram, Soho Buckram, London Buckram and Paris Buckram
Designed to match the traditional library shades, our high strength Buckray book cloth (Library Buckram) is made from 100% cotton. With a protective and seamless acrylic coating, the cotton is actually water resistant and does not scuff or mark easily. The wipeable surface provides excellent foil blocking properties and is a fantastic canvas for your artwork.
The Buckram ranges are so popular that we have over fifty colours available for you to choose from, including a stunning metallic range for something extra special.
Printing techniques that work well with Buckray book cloth are hot foiling, embossing / debossing, screen print and metal plate printing.
Faux/Bicast Leather
Stitched Hide, Elephant Grain and The Bistro
Bicast leather (also referred to as bycast, split or PU leather) is a split leather with a layer of polyurethane applied to the face and then squashed. The resulting product is far cheaper than top grain leather, but still has a genuine look of quality. You can even choose whether to have a flat or grained surface depending on which range you opt for - (this is mainly the difference between Stitched Hide and Elephant Grain for example).
Bicast leather is a creative's dream as it can be personalised using hot foil, embossing / debossing, screen print and metal plate printing.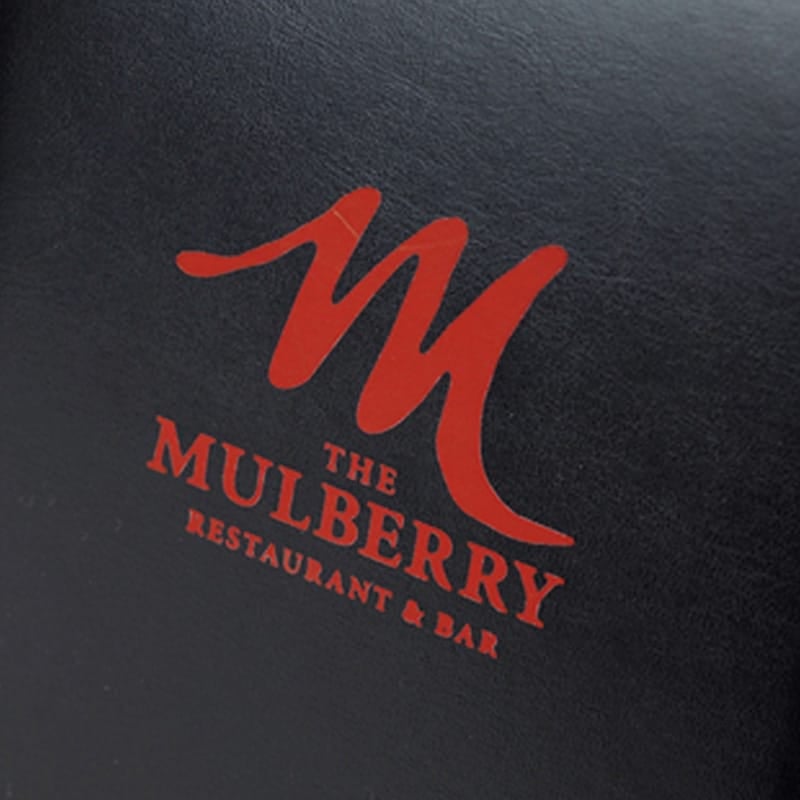 Bonded Leather
Bonded Leather , Hydra and The Bordeaux
Bonded leather or reconstituted leather is a material made from a portion of genuine leather mixed with other substances to give the illusion of real leather. Some bonded leathers contain a greater quantity of real leather (our Hydra range for example) and vary in cost because of this.
Our bonded leather ranges can be personalised using hot foil, embossing / debossing and metal plate printing.
Real Leather (100% Genuine Leather)
Full-grain leather refers to hides that have not been tampered with in any way shape or form. The grain of the material remains completely in its natural state allowing for extreme durability.
Real leather can be personalised using hot foil, embossing / debossing and metal plate printing.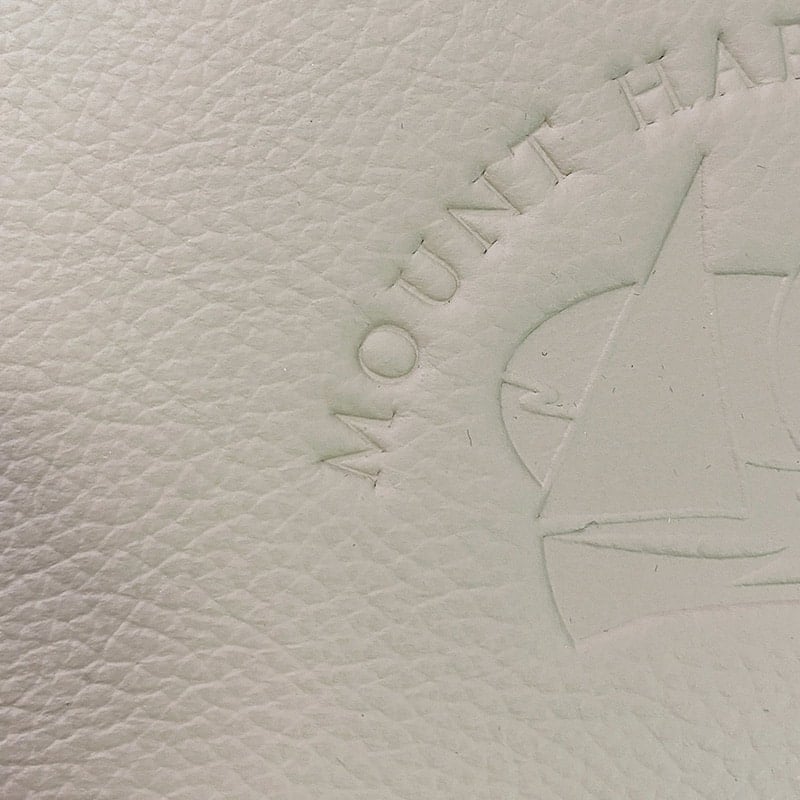 Platicised Paper (Paper Over Board)
Wood-effect, MetalX
Our paper-over-board ranges are extensive, whilst the technical term is 'paper', all of the materials are extremely top quality, have their own unique texture and can be offered in a range of different colours.
These types of coverings are an extremely cost-effective way of creating the look of real wood or metal. Even better, they are all completely wipeable and compatible with various printing methods.
All our paper-over-board menus can be hot foiled, embossed / debossed, printed or personalised using printed metal plates.
PVC pockets can also be used with this design, but please make sure to specify this at the point of sale so our manufacturing team can ensure the front and back covers are made wider. 
Pellaq
Croco Pellaq, Glean Pellaq, Lizard Pellaq and Taipei
Pellaq material is part of the Skivertex line, a premier material chosen by designers for its striking visuals. Featuring a high gloss simulated leather texture in four high-end reptile patterns, Pellaq is colourfast and moisture resistant. It is also scratch and tear resistant.
Available in a wide range of vibrant colours, Skivertex Pellaq lends itself very well to hot foiling, embossing / debossing and metal plate printing.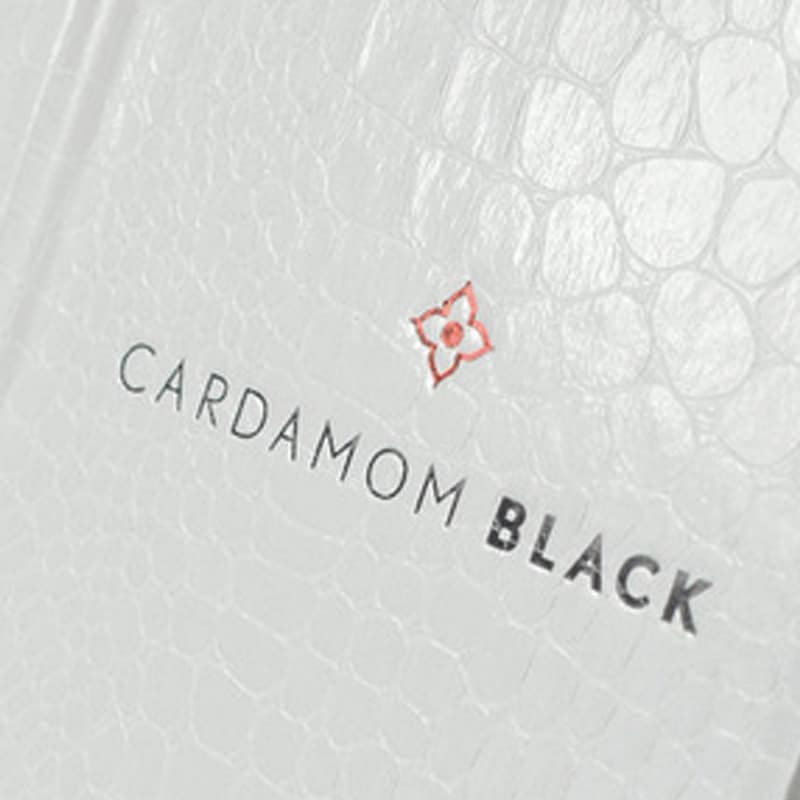 Wooden (Real Wood)
Smart Hospitality's range of wooden menus are manufactured to a beautiful finish. Made with natural wood veneers, you can choose from a matching or contrasting wooden spine or a quarter bound leather spine.
There is an extensive range of colours to choose from; including white and black ash, as well as all the usual mahogany, ash and pine suspects. If you do opt for a leather spine, once again you can choose your colour to suit.
Wooden menu covers require their own unique method of personalisation. At Smart Hospitality, we offer a simple engraving (this is where we burn your design into the wood) or we can add colour by applying paint to the engraved area. Samples can be requested prior to the final artwork application.
Please allow for extra manufacturing time if purchasing our wooden menus.
Vinyl (Full Colour Printed)
Our special vinyl covering material works in the same way to 'paper-over-board', except that it is first fed through a flat bed printer. Once your image has been printed (note that photographs are also accepted) we then simply wrap the material over your menu boards just as though we were using leather. This is a very modern technique when it comes to menu cover binding, but one that creates fantastic, completely original results. The vinyl can be supplied with either a matt or gloss coating, depending on whether you wish to wipe-clean your menu covers.
Once covered, your full colour printed menus can also be hot foiled onto for further means of personalisation.
Plastic & Acrylic
'Framed Plastic', 'Duo Plastic' and 'Padded PVC'
Constructed from 440 micron rigid clear PVC, Smart Hospitality's Framed and Duo plastic menu covers are extremely versatile and enable you to be completely flexible and original with your design from front to back. The Framed and Duo menus are also trimmed using either Nylon or Buckram (various colours available upon request).
Our Padded PVC menus also fall under the umbrella that is plastic. Padded and welded together, this range is for our more budget-conscious customer. It allows itself only to the hot foil printing method.