No matter how well you've stocked your bar, your restaurant setting is only complete when you have menu covers.
Drink menu covers are a great way to maximise the display of your drinks. They add style and elegance to your establishment while making it easy for customers to find the drinks they want.
If you've ever sought for menu covers for your restaurant, you'd agree that it could be challenging finding a good one. Well, we're here to help you streamline the process and make your search a little easy.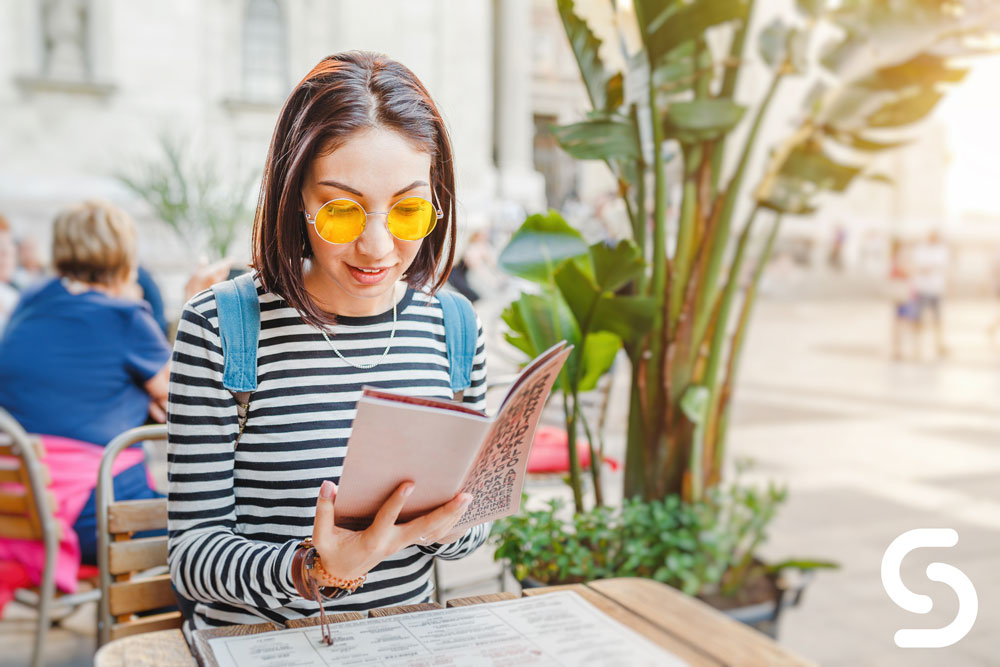 Tips for selecting the best drink menu covers for your restaurants
Your menu covers are a big part of what customers think about your restaurant. When picking from the drink menu covers that are available, you'd want to make sure that your menu covers will attract and interest your customers. These tips will help you choose the best wine menu cover for your restaurant.
Menu Cover Style
Drink menu covers come in different styles, such as menu boards, coil,table menu holders, Captain's Books, and even LED menu covers. Each style has different options and can be changed to fit your restaurant's brand and theme.
If you have an idea for a menu holder you don't see on our website, let us know, and we can get you a customised one.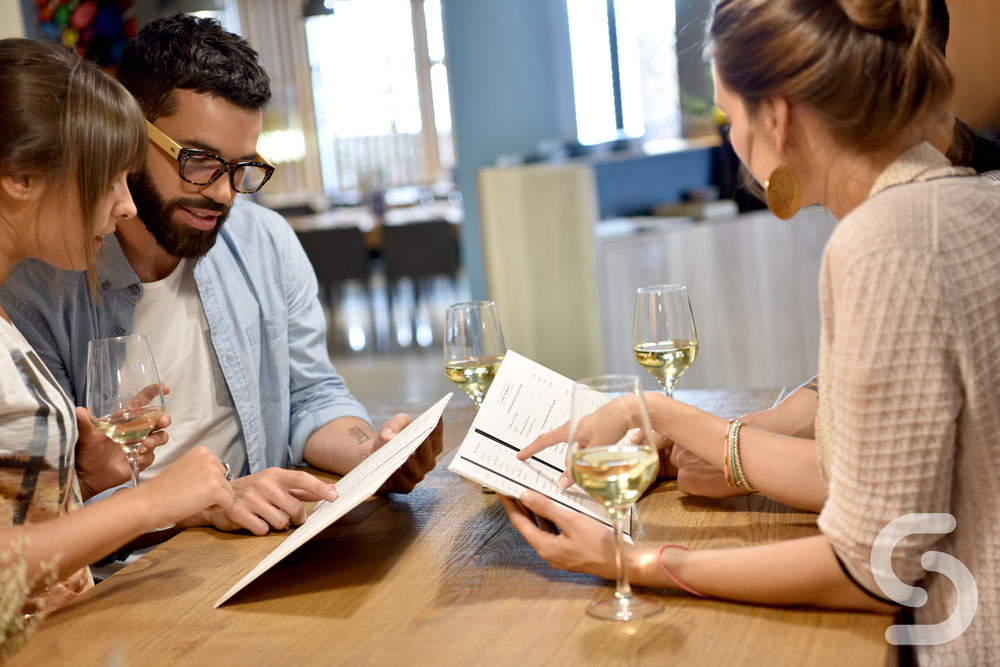 Craftsmanship
No matter what kind of menu covers you're shopping for, the most important thing to remember is that they must be of good quality.
You don't want the paper to rip or tear easily. And you don't want a plastic cover that will crack with little pressure on it!
Menus are used frequently; therefore, they must be strong and well.
So, the best way to ensure that your menu cover will last long is by using metal edges to add toughness and by purchasing from a company like Smart Hospitality Suppplies that offers high-quality materials and services.
Budget
Whether a fine dining restaurant or a local bar, your budget will also affect the type and style of drink menu cover you choose. Even though it might be tempting to buy cheap ones, remember that you may have to replace them more often. In the end, it might be better to spend a little more upfront to avoid spending more on replacements.
Ease to change
You'll need a menu cover that won't give you much hassle when changing. It is essential because the Uk Parliament in 2021 approved a bill that made it compulsory for cafes and restaurants to display the calorie information of drinks and food.
Hence, it's vital to select wine menu covers that will allow for the easy change of menu inserts. You don't want to be locked into a menu cover format that will require you to change the menu covers for one simple update.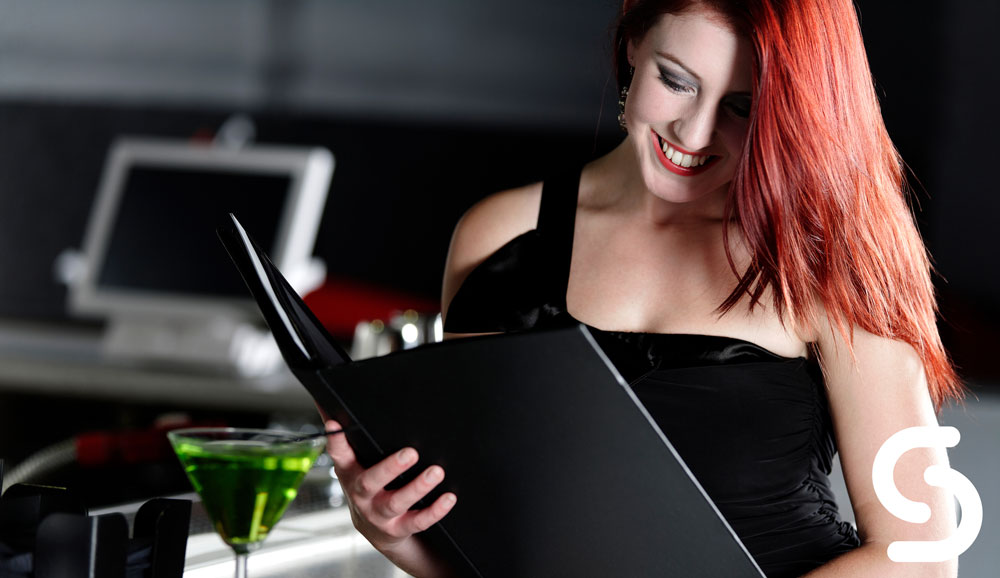 Popular drink menu covers used in Restaurants
Saddle Hide Leather Menu Covers
Real leather exudes class and sophistication, and the Saddle Hide Full Leather menu covers do just that while allowing you to add personalisation.
The Saddle Hide Full Leather material is fashionable, elegant, and widely used in cafés, hotels, restaurants, bars, and other establishments.
The Saddle Hide Full leather menu covers come in black or dark chocolate brown and can be fully customized to match the style you want to show your guests.
Whether you want a rustic, traditional look or contemporary look, this high-quality menu covering material is a great choice that will get better with time.
London Buckram Menu Covers
Buckram is a stiff cotton cloth with a protective acrylic coating. It is made from Buckram cloth and is available in many colours and metallic shades. It is durable, solid and easy to clean.
The London Menu cover has either a PVC pocket or an internal screw to store your printed menu cards.
Matching items such as custom menu board, bill presenters, wine lists and guest room folders are available. It also comes with an extra pocket to display menus.
Custom branding and finishing options are available for the London Buckram Menu Holders. Printing your logo with hot foil, gives it a rich metallic look.
You could also blind emboss your logo to make a relief image of the same colour. We can also use your own venue artwork to digitally print your logo .
Securit Contemporary Wine List covers Black A4.
The jet-black wine card from Securit is a subtle way to separate your food and drinks. It has a large-scale impression of a wine bottle and wine glass.
This wine list has 4 A4 sides and can be expanded with more slip pockets.
It is made to match the range of Securit Contemporary menu covers. It will display your drinks in the best possible way.
Olympia Faux Leather Cover
The Olympia menu are great because they come with a standard four-sided display.
It keeps your menu looking good at all times and gives your guests a good first impression. You can expand menus by attaching additional clear pockets.
The leather appearance adds a stylish touch . The material is thick and strong, so it will be able to handle the wear and tear of your restaurant.
Securit Acrylic Holder With Wooden Frame
The Securit acrylic holder with a wooden frame combines the best of two designs, using a similar durable and protective wooden frame as Securit tabletop blackboards, which provides protection against rough handling and indicating that each menu holder is designed for extensive use.
These menu holders are thus ideal for a wide range of restaurants, pubs,and cafes that want to show their menus on tables.
Olympia PVC Menu Cover Burgundy
The Olympia burgundy PVC menu holder combines functionality with classic style.
Even though it's easy to clean and won't scratch, the marbled and colorful design will really stand out on your menu.
The gold scrolling writing pairs well with our beautiful gold cord (E227), while the two inside slide pockets allows for an easy update two sheets of information.
Stainless Steel Menu Holder
The stainless steel table menu holder is a staple for cafes, pubs, and restaurants who desire to offer different menus at each dining table.
Because of its triangular shape, this menu grip can easily hold many sheets of laminated paper or card. It is Ideal for use with other stainless steel tabletop accessories like Olympia's stainless steel table numbers (U046).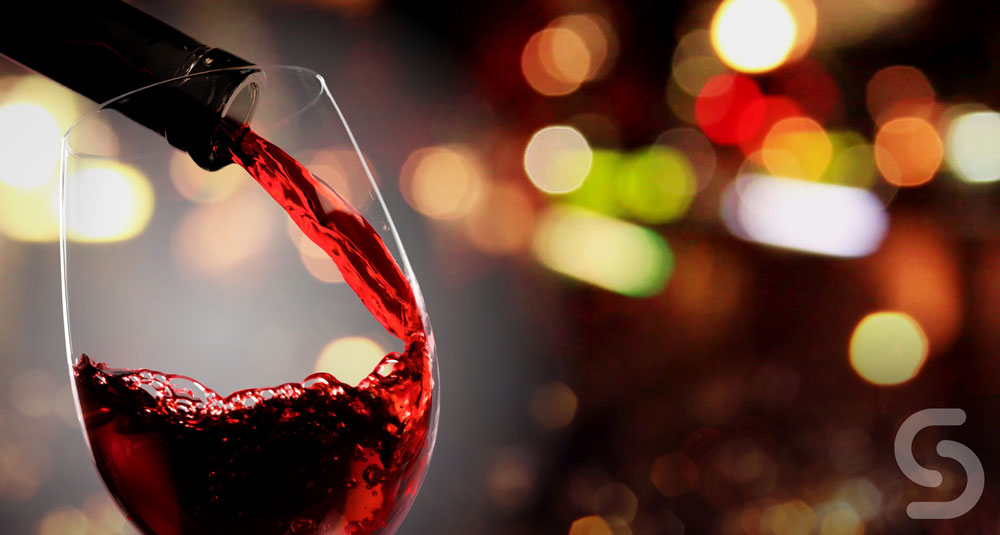 Why you should get your menu covers from Smart Hospitality Supplies
We have been in the business for a long time. So we have seen it all and know what works, what doesn't, and why.
We are not just another company that makes a few covers; we have a team of designers who work together to create menus that will stand out from the crowd.
You can be sure that when you order from us, you get a custom-made menu holders that perfectly reflects your restaurant's brand.
We use high-quality materials, so you're getting a lot of value for your money. We have an extensive range of products: Restaurant Menu covers, Acrylic menu holders, Wooden Menu holders, Menu inserts, Table menu holders, and more. Name the product; Smart Hospitality supplies got you covered.