Menu covers are a great way to promote your business. They're economical, easy to use, and look great on a table. The best part is that you can make a customise the menu covers they are suited towards your restaurant.
Menu covers can make all the difference in the success of your restaurant, but only you if get it right especially with the correct materials.
In this article, we will focus on the best materials for menu covers to help you improve your menu's overall appearance.
Materials for making menu covers.
Menu materials come in an extensive range of finishes, each with its benefits. Whether you choose metal, fabric or leather, it's crucial to consider the look and durability of your menu cover before buying it.
Menu Cover Textiles
Buckram Cloth or 'Buckram' is one of the strongest and is the best seller for Menu covers. This fabric has a coating that makes it easy to clean and comes in a wide range of colours. 
Hessian is like buckram, but it is made of jute fibres and does not have a coating. This material is good for the environment and comes in a small range of natural colours.
Coated Paper
Pellaq and Carbon-x are among the most eye-catching. Pellaq is a strong-coated paper that is textured to look like luxurious animal skin and comes in various vibrant colours. It's a popular material for a menu cover for those who have exotic or tropical style venue.
Metal
Almost all menu covers made of real metal have aluminium as its chief constituent material, which is well-known for its strength but gold, silver and copper could be used also .
Plastic menu covers
Menu covers made of plastic are very durable and hard to break. They also come in a wide range of colours. Plastic menus are great for busy modern restuarants because they are light, durable, and colourful.
Real Wooden Menu Holders
Most of the time, menus are made partially of wood. Still, wooden spines and corners are a great way to make your menus more rigid and strong.
Our real wood material is made from high-quality wood carefully crafted into a smooth, high-quality product. Real wood comes in various colours and works well for engraving.
Our digitally printed wooden menu covers are made from wood veneer calliper, which has a flat surface that is suitable for printing. This material is also ideal for logo customization and frets cutting.
Wood Effect & Wood Fabric Menu Holders
Acero is a synthetic wood that feels soft when you touch it. It looks almost the same as untreated wood because of its beautiful grain and pattern. This material comes in a wide variety of colours you can't find in wood.
The wood effect looks much like wood but comes in more traditional colours and has a smoother, more intricate finish.
PVC
PVC menu covers, such as the Olympia PVC collection, are inexpensive and have long been trusted by bars, cafes, and restaurants. The stamp seal edges of these menu covers make them water resistant, and while not as durable as leather, PVC menu covers may still withstand a lot of wear.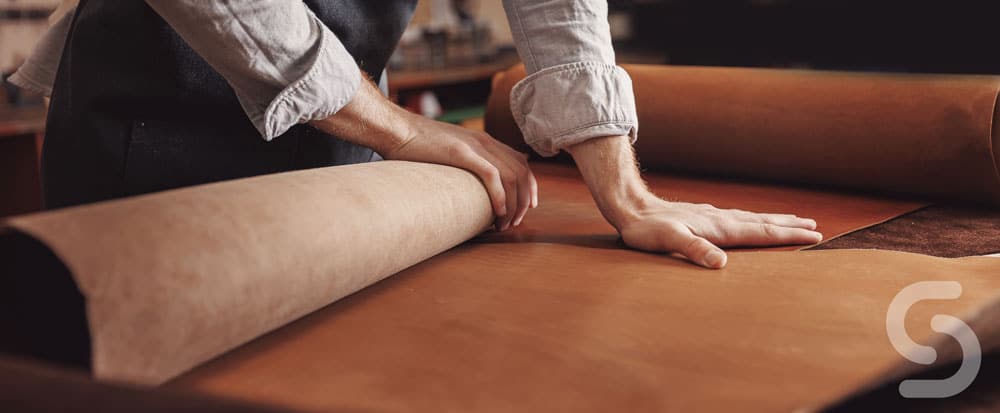 Real Leather Menu Covers
Nothing makes a bigger statement than real leather, no matter how fancy or rustic your style is. Genuine leather is a good choice because it lasts, looks good, and ages well to a rich patina over time.
They are available in Natural, grained, and saddle leathers in various weights, colours and finishes.
It is Ideal for menu holders, wine check presenters, books, beverages, hotel directories.
Our leather materials range from the best-grade genuine leather to the most natural looking faux leather.
Faux Leather
Menu covers made of faux leather are a popular alternative to those made of real leather. Synthetic leather menus are a traditional and high-quality way to give guests a delicious menu. They are durable, feel like genuine leather, and look nice. If you want the real thing, Vivella leather menu covers might be for you.
We have Elephant Grain & Stitched Hide. Elephant grain is a faux leather that looks like grainy leather. Elephant grain is rough, while the stitched hide is smooth. Both are made of the same material and come in traditional leather colours.
Alternative Paper Types used for Restaurant Menus
Cardstock
Cardstock is an excellent choice for menus. It's strong and stylish while being reasonably priced. A cardstock paper menu can be folded or unfolded and is durable. Due to its adaptability, cardstock is one of the most commonly used restaurant menu materials.
Linen Finish Paper
Linen finish paper has embossed, crosshatched lines going in both directions on the sheet's surface to make it look like linen cloth. This style of fancy paper is excellent for high-end restaurants that want to make a good impression on their guests.
Uncoated Paper
Uncoated paper is perfect for disposable menus, hold printed menus, and take-out menus because it is simple, cheap, and easy to work with. They are great for giving out so that customers can take a copy of the menu home and place their orders over the phone.
Waterproof Menus
Waterproof paper is strong and can stand up to almost anything. If your restaurant is suitable for families, use waterproof paper or paper that has been laminated. Even if drinks or food get spilt on them, these paper menus will stay in good shape.
Materials for Menu holders
Drinks menus, Dessert menus, and special offers leaflets look great when displayed in sturdy, high-quality menu card holders. The menu card holders are made of acrylic, aluminium, and PVC.
You can find counter displays with different base materials on tables and counters. The protective pockets of acrylic or PVC are at the bottom of each base.
The plastic inside is an excellent way to protect your prints. The clear plastic and the different base materials make for an attractive look.
You can use different feet with varying stands for the menu. The design is primarily based on whether the base is made of wood, aluminium, or plastic. The wood gives it a natural look, while the acrylic foot gives it a simple look. The display is apparent, so only the things you put on it will be seen.
A sleek aluminium based menu holders can complement any decor. Because of the possibility of printing, these models are recommended. This allows you to emphasise your advertising message or menu hacking options. You can also use this option to bring attention to services, your contact information, or special deals.
American menu covers
American menu covers are a modern type of menu cover that use all of the space to show what's on the menu. Instead of having a solid front, an American menu cover is apparent and is used to show off your pre printed menus. There are many configuration of these framed menu covers from a single panel american cover to a triple fold or 4-panel framed cover that can show up to 8 printed pages of menu.
American menu covers are a great way to save space and one of the least expensive ways to keep your self-printed menus from getting damaged when customers handle them.
Searching where to buy where your Material Menu Covers ?
At Smart Hospitality Supplies, we work with restaurants, clubs, hotels, bars, and other businesses in the hospitality industry.
Our products ranging from menu covers, menu holder, check presenters, acrylic menu holders, drink books, guest directories, wooden menu holders, bill presenters, menu inserts, wine list covers, table menu holders, and more, are made from the highest grade of materials.
For other ideas on what could work for your restaurant, check out our Menu Covers for Restaurants article. With over a decade of experience, we are ready to create something unique for your restaurant.