A comprehensive guide on menu covers to help you pick the right one for your tapas restaurant.
Spain is quite famous for its exotic locations. However, one thing tourists cannot stop raving about is its traditional dish – Tapas. Many people love it so much that they want to bring it to their hometown. If you want to open a tapas restaurant in your neighbourhood, you will have to make quite a few important decisions, such as picking out the rightmenu covers or menu holders.
Your restaurants menu cover plays an important role in shaping a customer's perspective of your restaurant. Therefore, you must choose it wisely. Read on to choose the right menu cover for your restaurant and make an excellent first impression!

History of Tapas
Rich cheeses, roasted vegetables, cured meats, and fresh seafood, all for just a few euros? Tapas is undoubtedly a food lover's dream. Tapas comes from the Spanish word "Tapar," which means "to cover". There are many stories about the origin of Tapas in Spain. While some believe that the first tapar was a slice of bread placed over a glass of wine to keep the flies away from it, others think that the dish emerged due to the custom of eating small snacks with drinks.
"Tapas", like many Spanish dishes, has evolved from its origins to include an international taste. The dish that was once served only in bars and taverns in Spain has now made placed on the menu cards of many fine restaurants worldwide.
Why are the British Obsessed with Tapas?
In recent years, Spain has gone through a severe financial crisis which prompted many of its citizens to move to other parts of the world, mainly the United Kingdom. Therefore, it comes as no surprise why suddenly Spanish dishes are becoming a part of every restaurant's menu in the United Kingdom.
Many traditional Spanish dishes like Paella, Patatas-Bravas, and Gazpacho have become popular in the United Kingdom. However, the Spanish dish – Tapas has become an absolute favourite of the British. Considering the huge popularity, many fine restaurants in the United Kingdom have come up with their own versions of the traditional Spanish dish Tapas.
Important Menu Folder Considerations for a Tapas Restaurant
Do you want to open a tapas restaurant? After choosing your restaurant's location, style, and theme, you need to make another important decision – choosing the menu cover for your restaurant. Many people might think that the menu cover is not worth paying attention to.
Only smart people realise the importance of a restaurant's most crucial selling tool. Having the right menu cover can boost sales and enhance the customer experience. However, if it is not presented well, it will do more bad than good. Here are a few things to consider before choosing the menu cover for your Tapas restaurant:
Choose a Menu Cover that Compliments Your Restaurant's Cuisine
In Spain, the food vibe is quite eclectic and relaxed. The fine restaurants in Spain always make sure to maintain that vibe while offering a great dining experience to their customers. If you are planning to open a Tapas restaurant, you must keep the menu cover simple to compliment Spanish cuisine's vibe. An example of this would be to have olive green leather menu cover with a foil debossed logo or raw saddle hide leather wine list in a rustic brown colour with an elastic cord fixing.
While designing your restaurant menu covers, you must pay attention to minor details such as menu cover size, material, artwork style, whether to have a soft flexible leather or a hard back cover but make sure not to overdo anything. The Tapas restaurant's menu cover does not have to be complicated otherwise the image of the venue will be spoilt!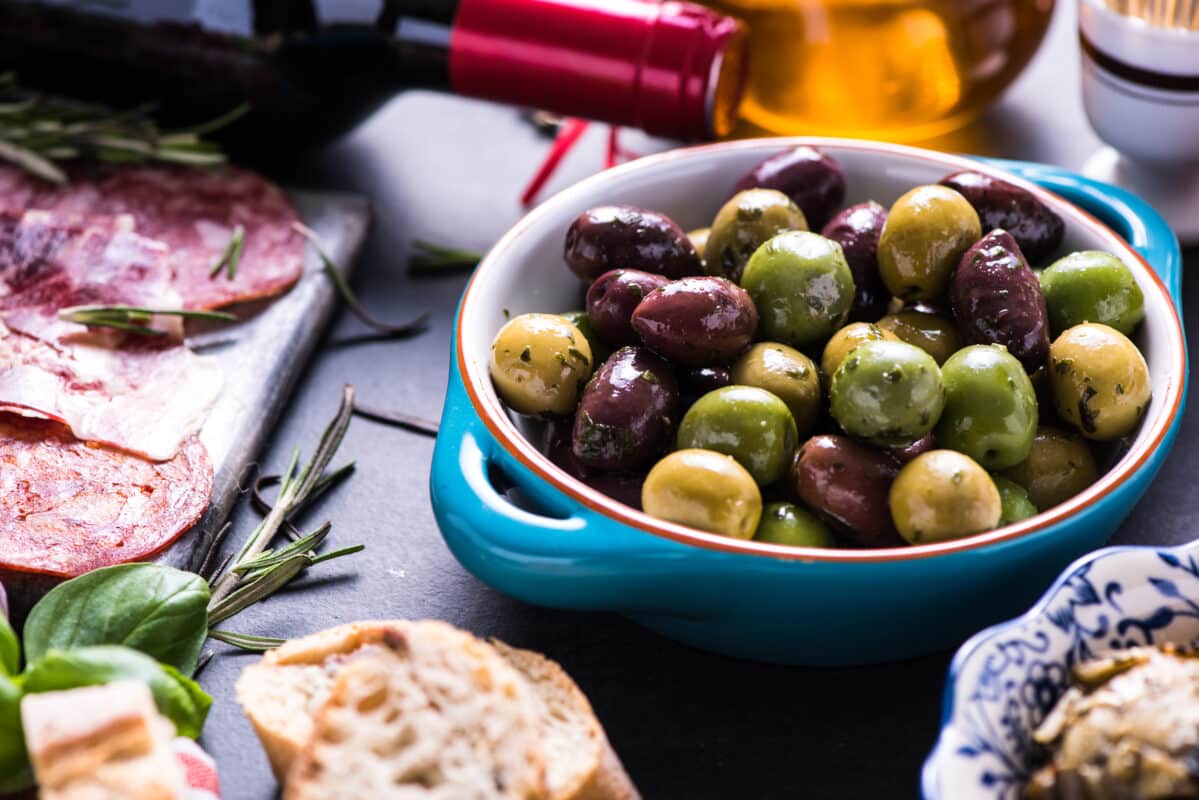 Choose the Material for Menu Covers Wisely
Nowadays, people are stuck with their busy work lives. Whenever they head out to a restaurant, they want great food as well as a great dining experience. However, now you must be wondering how to rock both. By paying attention to the details. It is quite impossible that anything of cheap quality in your attention gets missed by the customer's eye.
Therefore, when choosing the menu cover or menu holder for your restaurant, make sure to prioritise quality. The higher the quality, the better the first impression of your restaurant. It is the menu cover that will express the overall personality of your restaurant to your valued customers.
Also, restaurant menu covers cannot be changed regularly. Therefore, make sure to choose the material that can withstand daily wear and tear as they will be handled by many people regularly. Menu covers are made of various materials, including plastic, vinyl, wood, and leather.
However, if you want to choose the best menu cover for your restaurant in terms of quality, you must go for a real leather menu cover. Leather menu covers will not only set a strong first impression of your restaurant, but they will also withstand years of activity.
Decide on a Color Scheme that Reflects Your Restaurant Theme
Once you have finalised the highest quality material for your menu cover, the next you have to start thinking about is graphic design. Choose a colour scheme that compliments your restaurant theme perfectly.
Many people might not know, but with the right colour scheme for your restaurant's menu cover, you can trigger their appetite and make them order more. While selecting colour scheme for your restaurant's menu cover, make sure to go for the brightest colours, especially reds and blues. By doing so, you will be able to trigger your customers' hunger with a smartly chosen colour scheme for your restaurant's menu covers, resulting in higher profits.
Choose a Modern Menu Printing Technique
Restaurant owners invest too much time in menu card design that they often forget about menu cover design. However, it is the menu cover that the customer sees first and forms an impression of your restaurant.
Therefore, your restaurant's menu cover must have the following:
Prominent logo of the restaurant
A design style that matches the restaurant's theme
To make your restaurant's logo prominent on the menu cover, you must choose a modern logo printing technique like foil stamp, silkscreen, deboss, build deboss, or UV print. Choosing the best printing technique and decorative style will generate positive vibes as well as get the restaurant branding done right.
Choose the Appropriate Menu Cover Size
In general, the most common sizes for menu covers used by restaurants or cafes are A4 and A5. A5 menu covers are lightweight and portable, making them perfect for carrying in aprons. However, with an A5 menu cover, you will not get too much room for details.
If you are offering an extensive menu at your restaurant and want dishes to be explained, you will definitely have to invest in an A4 menu cover. With A4 sized menu cover, you will have plenty of space to display many items with detailed explanations and visuals.


Why Smart Hospitality Supplies is the Excellent Choice for Your Menu Cover Needs?
Are you looking for premium quality restaurant menu covers? Look no more. Smart Hospitality Supplies is a reliable brand known for selling genuine leather as well as vinyl menu covers to cafe, bar, or restaurant owners. We have a wide range of menu covers in many colours and materials.
With our leather menu covers, you will be able to deliver the best dining experience to your customers at your Tapas restaurant. Also, we understand the marketing and presentation need quite well. Therefore, we can help you personalise any menu cover in any style you want.
Contact us to get a fast delivery of a personalised menu cover for your restaurant. Also, don't forget to explore our the rest of the website for our other supplies. From Menu Covers for French Restaurants to tableware, kitchenware, furniture, and catering appliances, we have it all. Visit our website or drop us a message and we can help to find the best products for your new business.