Filter by Brand
Filter by price
YOU MAY ALSO LIKE…
Ramekins and sauce pots are the ideal way of serving up sauces, dips and small desserts. The vast array of sizes in this list can allow you to use them in any way you want. From gravy boats to tiny sauce pots, these ramekins have a multitude of possible uses. Using a ramekin to serve sauces makes for a tidier table but also allows you to ensure that your sauces are always fresh and stored at an optimum temperature. For more ways of serving your sauces, why not try our sauce bottles?
SKU:DM162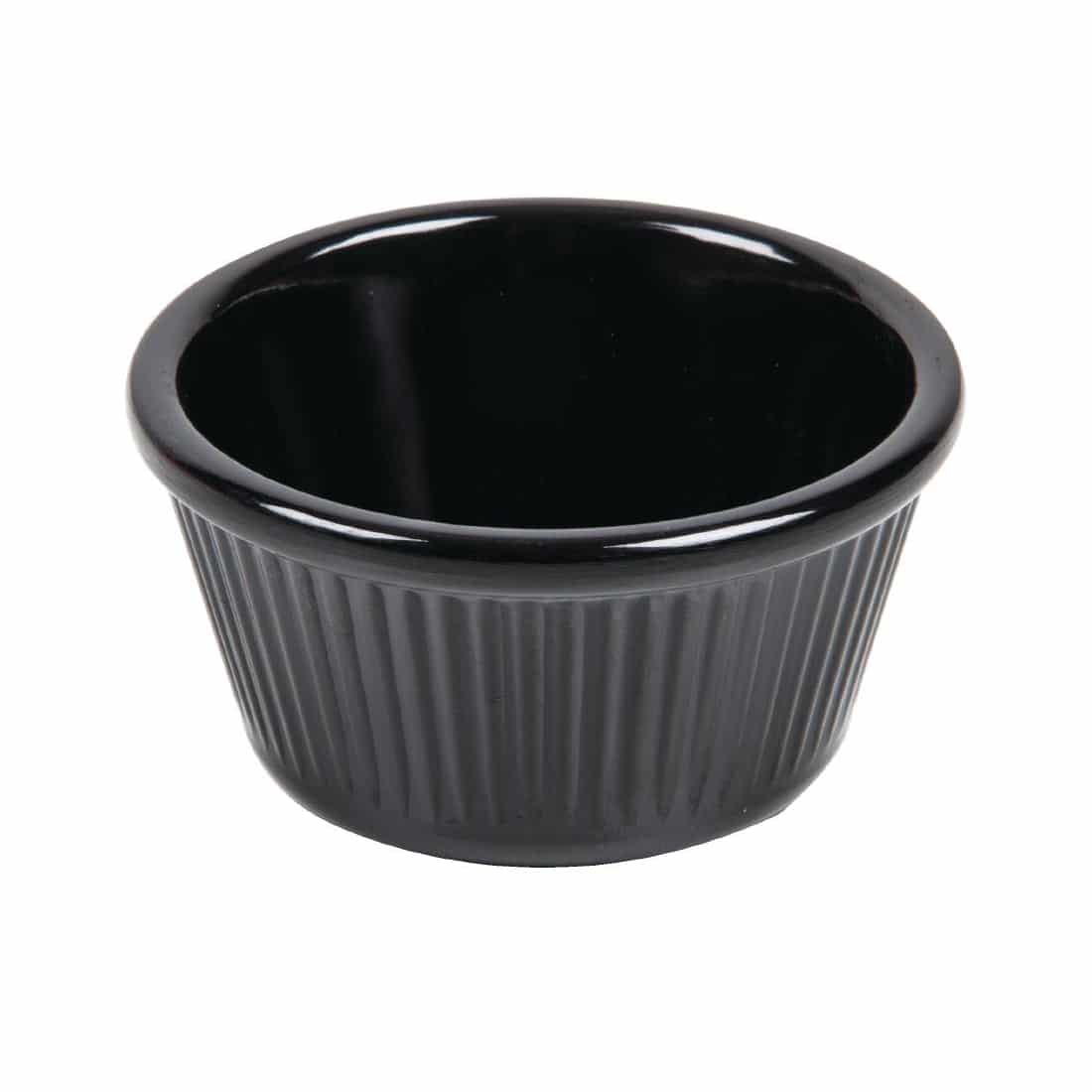 £

26.99 ex VAT
57mm/ 2 1/4″. 28ml. Black. Pack quantity: 12.
57mm/ 2 1/4". 28ml. Black. Pack quantity: 12.
Ramekins
Ramekins are used for small desserts like soufflés and for serving sauces. Their small size makes them versatile and allows you to make for a tidy service solution. They can be placed on plates to ensure that the sauce or dessert is kept neatly to the shape that you want it to, rather than spreading out over the plate.
Sauce Pots
The sauce pots within this range come in a plethora of styles and sizes, allowing for maximum versatility. Made from different materials, you can choose a melamine pot for something that will be extremely hard to break, a standard crockery dip pot to fit in with your current range of crockery, or a paper disposable dip pot for takeaways.