Filter by Brand
Filter by price

Wine Glasses are an essential part of any bar and restaurant set up. Many restaurants rely on these glasses to be present on the table when the guests are seated. This is because they have a grandioso look and can turn in to a very profitable item. With a huge amount of styles available in this collection, you can create the impression you are looking for whilst ensuring that the integrity of your wines are maintained by the excelent craftmanship that has gone in to creating these glasses. For glasses for different beverages, our Glassware section has you covered.
SKU:GF733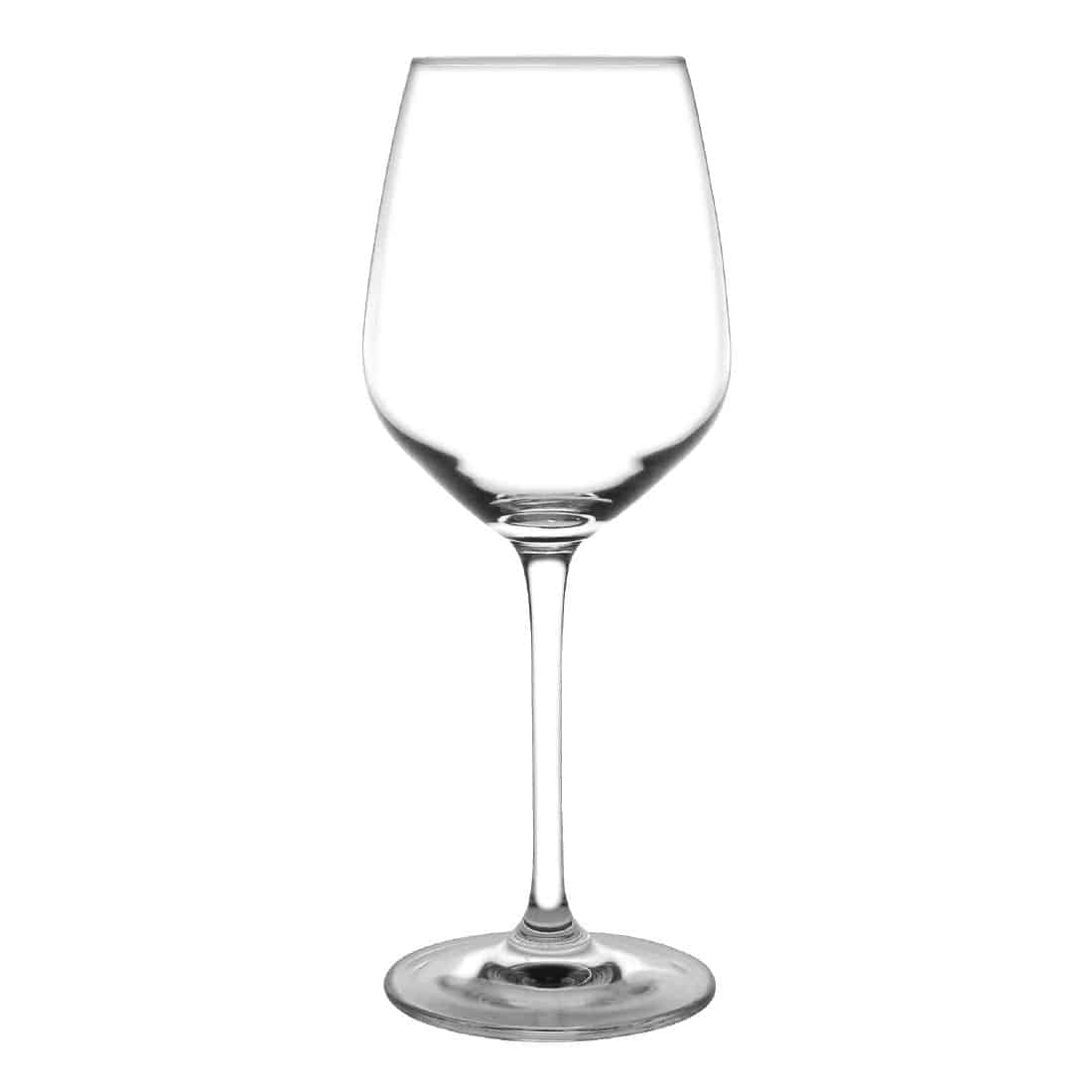 £

23.99 ex VAT
365ml / 12.75oz. Pack quantity: 6. Recommended serving size: 250ml
365ml / 12.75oz. Pack quantity: 6. Recommended serving size: 250ml
Wine Glasses
Wine glasses are designed to ensure that the user is getting the full experience from the wine. The large bowl with a tapered rim ensures that the aromas of each wine are allowed to collect within the bowl and then be directed straight to the consumers nose. These smells play a huge role in the overall experience for the customer.
The tall stem not only makes the glasses look great but has a central role in the tasting experience. The stem of the wine glass gives the customer a way of holding the glass without warming up the wine or getting finger prints all over the bowl. This ensures that the look is maintained and the flavour of the wine isn't compromised by keeping it at its recommended temperature.