Booking.com has recently announced the launch of BookingSuite, which is a new website that allows accommodation providers to grow their business using distribution expertise and next-generation technology.
Booking.com is one of the largest hotel booking sites in the world and it partners with more than 600,000 accommodation providers all across the globe to help travellers find a place to stay that fits their budget. Now that BookingSuite has launched, Booking.com will be offering their expertise to accommodation providers in order to help them grow their brands.
Advantages of Using BookingSuite
BookingSuite is a cloud-based software solution that can be used by any accommodation provider around the world. It is designed to increase organic bookings and offer hotel owners an easy to navigate and sophisticated web presence. Also, since the booking website will be in the cloud it is not dependent on any particular hardware or software. If there is a computer failure, bookings for the hotel are not affected and business can resume as usual by logging in with another computer.
The content management system of BookingSuite is very easy to use and anyone can update it, even if you have very little experience with creating website content. Any hotel owner will be able to put together a stylish and easy to navigate website with beautiful photos and interactive maps showing points of interest. The websites designed by BookingSuite meet or exceed all of the Google recommendations for organic search rankings.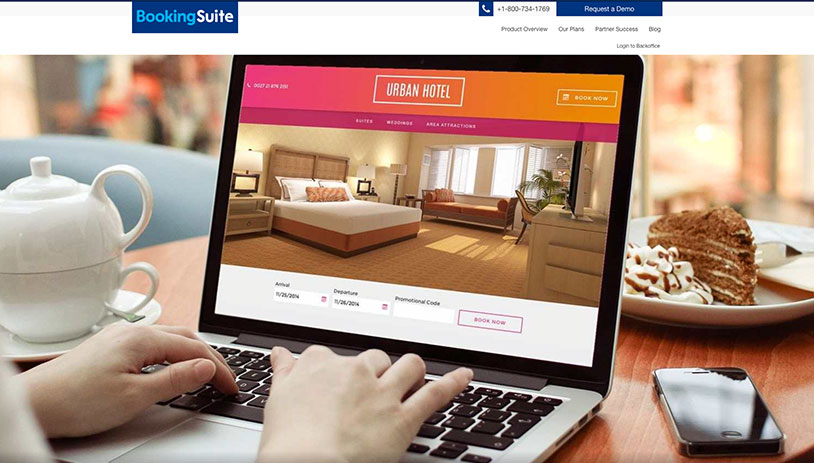 BookingSuite keeps all systems working together in a streamlined way, thanks to the integration of several leading technology providers. Partners will be able to update the product at no extra cost, keeping up to date with fast-moving technology. Essentially, BookingSuite creates free websites for small hotels. In exchange for producing these websites at no charge, the hotel will pay a commission of 10% to Booking.com for all reservations made through the site. This is a better rate for hotel owners than online travel agents, which have commissions that could run as high as 25%. Also, there is even an analytics feature that will show important data about how guests find and experience the website, so that hotel owners can learn more about booking behaviour.
Director of BookingSuite Rob Ransom says that these property websites represent a giant leap forward for the hotel booking industry. Accommodation providers from all over the world will be able to enjoy the benefits of a high quality online presence, without a great financial risk or major technical and operational requirements. According to Ransom, "BookingSuite eliminates time and resources wasted with traditional website development and management, enabling partners to benefit immediately from a strong online presence."
So far BookingSuite already has partnerships with around 2,800 lodging owners ranging from apartments in Croatia to guesthouses in Spain. Another 3,600 owners have signed up for the product. BookingSuite will give Booking.com an advantage over its competitors when it comes to generating income, as it will be able to generate commissions from bookings at the many thousands of small hotels all over the world.
Webdirect Booking
The newest product from BookingSuite, WebDirect, is designed for those who are looking for an elegant web presence with minimal effort and very little financial risk. It is a risk free style of booking because customers will only pay when a reservation is made through the booking engine and that results in a stay by guests. There are no other fees or charges for the service.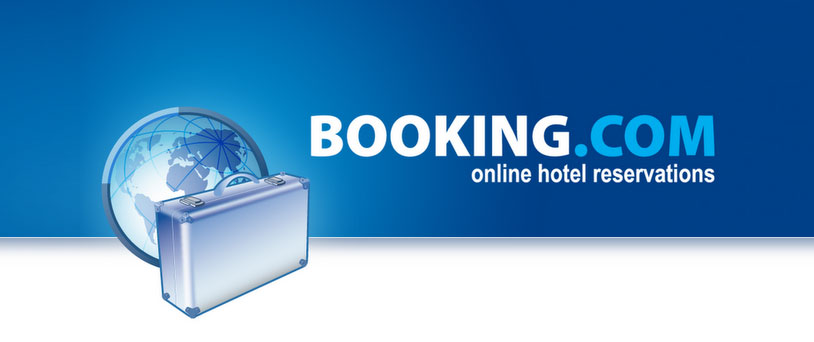 Those who use WebDirect will benefit immediately from its advanced information architecture, which is engineered with data-driven designs and a rich user experience. The design of the booking websites is responsive, so it will perform well across all mobile devices. A WebDirect website is simple and it contains the necessary pages for converting visitors into customers. Guests will have a completely seamless booking experience. Also, it is very easy for hotel owners to update their website via the simple content management system.
If you run a hotel you probably have a very busy schedule, so you don't have a lot of time for putting together a Hotel Website Design or managing online bookings. By running BookingSuite through Booking.com, you will be able to create a booking system that is seamless and easy but does not require a lot of complicated maintenance.