Understanding the range of glassware you need for your bar and the reasons behind it, is some of the most important knowledge your bar staff can have. Recognising how the shapes of glasses can have an effect on intensity of flavours, and why larger surface areas are particularly suited to certain spirits, can ensure that your bartenders are giving your customers the best experience possible, every time. This is a guide to our glassware offering, and why you might require these different types of glasses.
Highballs & Tumblers
Highballs and tumbler glasses are some of the most commonly used glasses in the hospitality industry and even further afield. These straight sided glasses have such large a range of styles and sizes in this glass type, which is one of the main reasons that it lends itself to so many different types of drinks. Our range will allow you to serve anything from the most elaborate cocktails to soft drinks.
Gin Glasses
Gin glasses feature a large bowl which is great for adding your favoured mixer to your gin of choice. The size of these glasses also means that you can fit plenty of ice and condiments in! These stemmed glasses work well for many types of cocktails due to their elegant look and large size. With gin being such a popular drink, we have extended our range to ensure that you can supply even the most enthusiastic gin connoisseur with a quality drink.
Brandy Glasses
Brandy and cognac glasses are specially designed to direct the unique aromas of the brandy towards the drinkers nose. This intensifies the flavours, in turn giving the consumer a more pleasant experience. A brandy glass is a staple of the bar and it is expected by visitors that a bar should have this type of glass to hand.
Whiskey & Old Fashioned Glasses
An old fashioned glass or whiskey glass is a short and wide version of a tumbler. Because whiskey is such a strong drink, the aromas don't need to be directed toward the nose as much, hence the straight sided glasses being used. The large surface area of these glasses means that the drink get warmed up by the drinkers hand, which brings out the flavours in these types of drinks. Old fashioned glasses are also great for use as a rum glass for this exact purpose. Our range of whiskey glasses is extensive with a huge selection of classic looks to more contemporary styles.
Shot Glasses
Smart's range of shot glasses includes slammers, bombers and plastic shot glasses. Whatever type of establishment you are running, we have a shot glass that will suit your needs. From style led designs to extremely tough shot glasses, this selection has it all.
Martini Glasses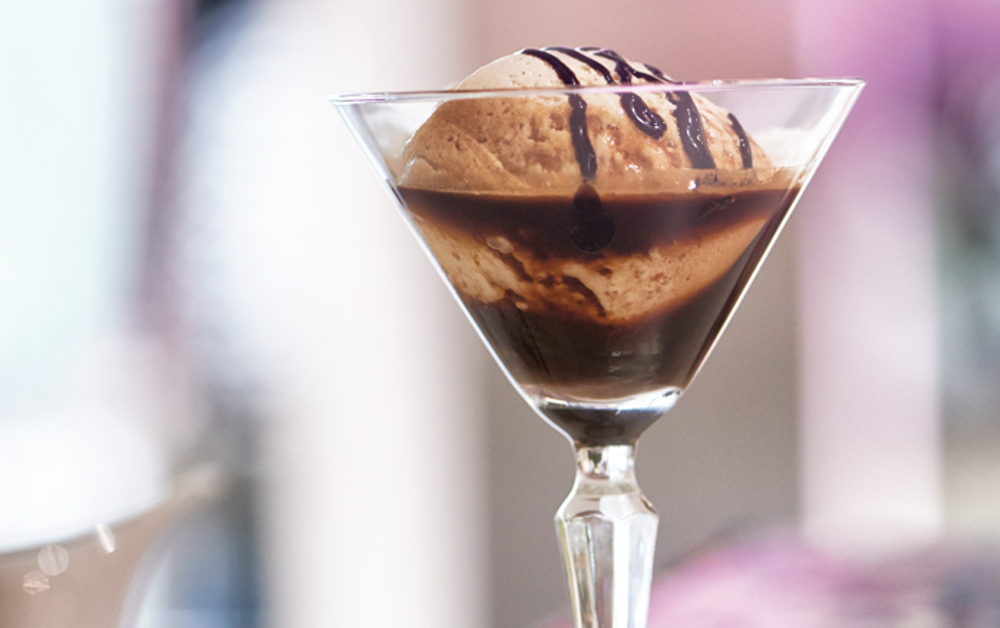 Martini glasses are one of the most recognisable pieces in a barware collection, not just because of James Bond, but because they have an unmistakeable design. The cone shaped glass is so iconic that it has been adapted for use in many cocktails, including the infamous espresso martini. The beauty of these glasses is that they help form an incredible looking drink with room for plenty of condiments to go on top!
Cocktail Glasses
Smart's range of cocktail glasses is extensive, but we have refined it in to a list of items that we think would be best suited to any bar serving cocktails. From hurricane glasses to goblets, and margarita glasses to rocks glasses, you can make your brand new cocktail recipe take on a character of its own and become a thing of beauty within the correct glassware.
Novelty Drinkware
Mason jars and pineapple cups, bartenders are using an array of different vessels to instil some increased interest in their creations. Our novelty glassware offers everything that you could need to create some exciting and fresh looks for your drinks.
Dessert Glassware
Dessert glasses bring another dimension to your food. Showcase the layers and colours of your desserts in tall sundae glasses. The different styles that we have in our collection makes it easy for you to decide whether you want to create a fun presentation or a stylish and modern look.
Hot Drinks Glassware
Latte glasses allow you to show the definition in the different layers of your lattes and other hot drinks for a stunning look. Similarly, Irish coffee glasses are perfect for showing the intense contrast in cream and coffee in Ireland's favourite drink.
Polycarbonate Drinkware
Polycarbonate drinkware is practically indestructible. Used in many schools, hospitals and retirement homes, these are an ideal solution for any establishment looking to provide a risk free solution to drinkware. Polycarbonate drinkware comes in clear variations which look just like glass, or you can choose more colourful versions – an option which you are rarely able to find in glassware!
Disposable Cups
Our disposable cups have a wider range of sustainable varieties than ever! From compostable plastic cups to paper cups, there is a sustainable version for you. The purchase of disposable items can be extremely costly, so Smart Hospitality Supplies offer price matching to ensure that you are getting the very best prices around.
To see information about wine glasses, beer glasses, champagen glasses and more, see out extended glassware blog.