Whether you're setting up a guest room for an Airbnb or for a luxury hotel, you will need to consider all of these essentials to make your guest feel at home.
Presentation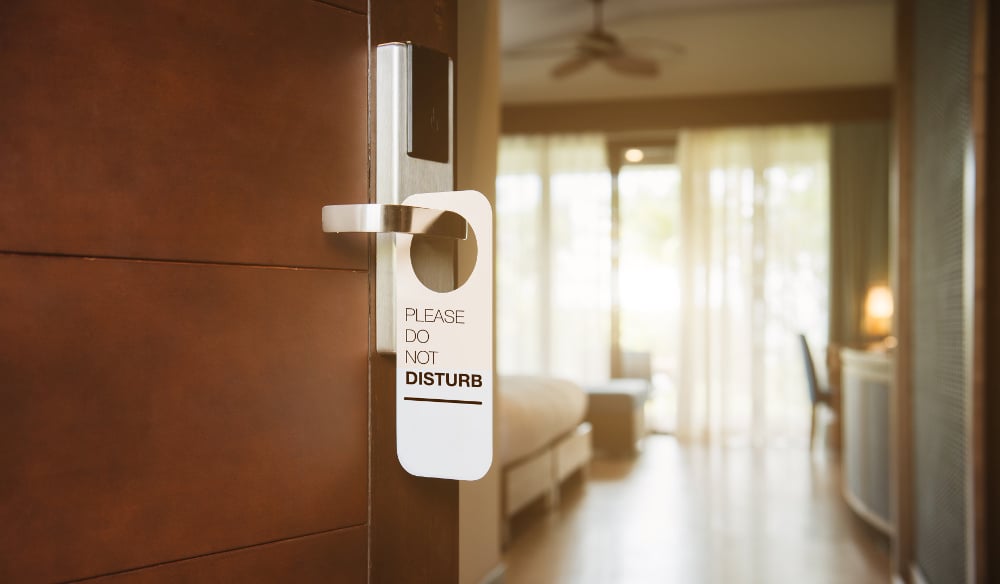 Presentation equipment are the introduction and personal touch that can add that little bit extra to your guests' experience. These can also add much needed branding to your venue, meaning that your assets are much less likely to be lost and the image of your guest room is of the highest standard.
Guest Info Folder
Key Fobs
Desk Blotters
Door Hangers
Door Numbers
Hotel signage
Tidiness
Ensuring that your guests have what they need to keep the room tidy will not only make their stay more pleasant, but will mean that your cleaners' time will be used more efficiently. These items can keep the room uncluttered and can even display your branding for a unique touch.
Hotel Bins
Bin Bags
Tissue Boxes
Tissues
Toiletries
The necessities which must never run out of stock: these consumables are essential for the cleanliness of your bathrooms and customer hygiene.
Air Fresheners
Toilet Roll
Hand Soap
Disinfectant
Complimentary Toiletries
Guest Room Beverages
Offering your guests the ability to make their own drinks is a touch that has become standard practice. Go a step further by displaying a cafetiere for the real coffee experience.
Tumblers
Cups and saucers
Cafetiere
Coffee Spoons
Sugar Dispensers
Toast Rack
Teapot
Vacuum Jug