There's a big difference between your typical ordinary restaurant and one that offers a luxury experience. They both offer diners a place to sit and food to eat, but that's where the similarities end. The luxurious restaurant offers a very different experience than the average restaurant and it's all in the little details. Luxury restaurants truly strive to go above and beyond the ordinary to make the experience special for their guests.
This is the reason why luxurious restaurants are able to charge more for their food – they offer a lot more. It might be intangible things such as service, atmosphere and trust – but those are things that luxury restaurant-goers are more than happy to pay for when they are done well.
Luxury Restaurant Special Touches
Here are some of the ways that high end restaurants give that little extra to their guests in order to make a memorable impression.
Making sure that guests have something to eat as soon as they sit down at the table. Even if it is only a small basket of bread and olive oil, this is a nice gesture for those who enter the restaurant already hungry.
When a utensil is used in a course, it should be taken away and a new one brought for the next course. Waiters should not take a dirty fork off a plate and place it back on the table.
The Menu Design should be elegant and beautiful, reflecting the overall image of the restaurant. Perhaps it is even in a stylish menu cover, making it appear more luxurious.
A high end restaurant will be discreet and subtle. Celebrities should feel comfortable dining there, because the staff will know how not to make a big deal about their presence.
Is the restaurant able to accommodate special requests? Whether you have a food allergy or you simply require a drink prepared in a different way, a good quality restaurant will consider your requests – in reason – and ensure that they are accommodated.
Pacing is very important. The diners should not be rushed through their meal but they also shouldn't be waiting too long between courses either.
The décor of a luxurious restaurant will be elegant and subtle – with attention paid to all of the fine details such as the feeling of the table cloth, the tone of the lighting, the colours of the wallpaper and the pictures on the wall. All should come together to create sophisticated atmosphere.
The presentation of the food is another small detail that will make a big difference in a luxurious restaurant. High end restaurants present their food beautifully, making each dish a beautiful work of art.
Wi-Fi is also important in this day and age – even in the most luxurious restaurant. The world is changing and Wi-Fi is becoming an essential for all businesses around the world to have – so a luxury restaurant should allow guests to login and update their status as they are waiting for their appetizers.
Another one of the small touches that really make a big difference is a smile. All wait staff should be pleasant and friendly, never sullen and snarky. They will have mastered the art of making a subtle and humorous quip, while avoiding any jokes that could be offensive.
Invisible, But Always There
When it comes to service in a high end restaurant, it is important for the wait staff to be always available to help the customers – yet never in an intrusive way. If your wine glass needs refilling or your plate needs taking away, the staff should be adept enough to spot it but subtle enough to serve you without intruding on your conversation or disrupting the atmosphere.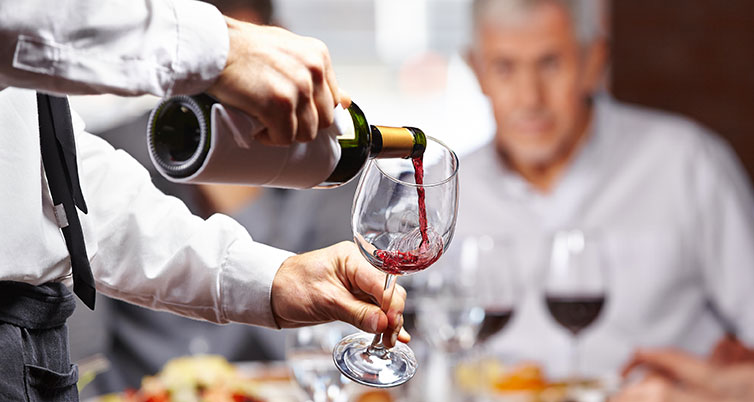 The staff in high end restaurants are trained in this and they have perfected this art of being invisibly there. In fact, you might even look over and see that your glass has been filled without you even noticing – they are that good.
From superb décor to beautifully designed Restaurant Menu Covers, to impeccable service and well-timed meals, – these are just a few of the special touches that really make a high end restaurant stand out from the rest. If you can work toward achieving this level of excellence in your restaurant, you will be able to really impress your customers and ensure that their dining experience is memorable.