The menu is the single most profitable piece of any food and drink business…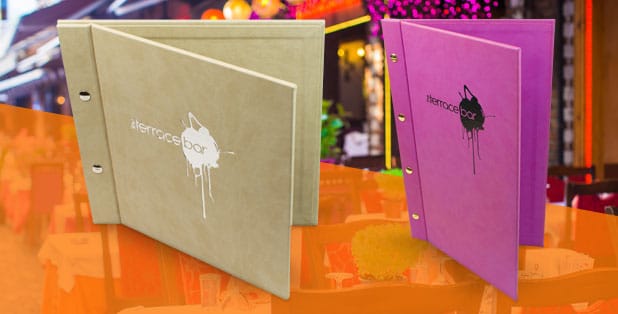 One of the biggest mistakes our hospitality marketing consultants continue to see is restaurants not thinking strategically about their menu model. In the cold light of day, a menu represents so much about your venue and is ultimately the face of your business. Whether your customers are looking at your menu on a mobile phone, standing at a counter, or sitting at a table; they will make judgements based on what you have to offer and how you present those offerings. With this in mind, SMG would like to suggest several simple tips to help ensure you optimise your menu effectively, and for profitability.
Out with the old:
So many restaurants have lengthy and tiresome menus. You'll often find that a good 35% of your menu is pretty much redundant, which not only overwhelms your diners but is also costing you extra to inventory the ingredients. In this business, less really is more, so don't be afraid to 'slice and dice' your menu from time to time; it will keep your dishes relevant and in tune with what your target market wants.
Understanding profit: staying in control of your costs:
The act of trimming your menu will require you to rank the popularity of your menu items. Once you know which dishes are 'the favourites', then can you can evaluate the profitability of each option and assess your costs against your sale prices.
When calculating your costs, you need to analyse the raw ingredient prices, the portion sizes, the labour required to create and serve the dishes, utility bills, as well as the actual food quality. By having a sound grasp on the true reality of your costs (per menu item), can you then price your dishes fairly to your customers and ensure you also actually make a profit. The number of establishments that sell their menu items at a loss (not even breakeven) is quite astonishing! Menu prices are the backbone of your sales, so it's important to set them carefully while considering a number of different factors.
Competitive Sale Prices…
In the same respect, your sale prices need to be competitive and resonate with your demographic of 'diners/winers'. If your guests don't feel that what you serve is worth the price then they won't be coming back, or recommending you to others. The best way to tackle this rather sensitive issue is to assess the gross profit on your individual offerings and determine how each item contributes to your menu as a whole.
Furthermore, if you simply cannot increase your profitability anymore, i.e. by properly calculating costs, eliminating items that don't sell or are too costly, then it might be that you actually need to increase the sale price (if the dish is popular and warrants it). Our experience seems to be that many restaurants don't assess the profitability of their menu often enough. As soon as you know one item is not returning what it should because the sale price is too low, you should amend this at the time as the customer will be more accepting, if they notice. If you leave it so long that you are forced into a situation where you have to increase all your prices across-the-board, you can certainly expect your diners to not be best pleased, especially the locals who should be the backbone of your business.
The design and layout of your menu are equally as important as what's on it: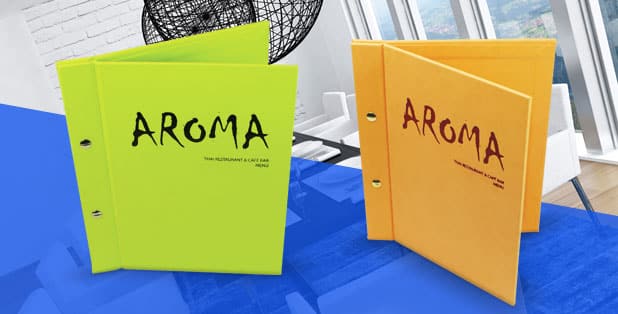 According to a Gallup poll, diners spend an average of 109 seconds looking at a food or extensive drinks menu. With this in mind, it's important that you impress from the outset. You should first approach this by paying careful attention to what your menu looks like. It should be nicely designed and presented in a professional way; perhaps in a quality, Personalised Menu Covers. Designing your menu is the perfect marketing opportunity for your business as it is ultimately an extension of your brand …every element should be consistently represented to increase awareness.
Design to one side, the actual layout and ordering of your menu can also increase your profitability chances. Considering the 109 seconds customer decision benchmark again, you should take advantage of such short attention spans by listing your more profitable items first. You could also direct customers' attention to a specific part of your menu by utilising different fonts and graphics to make those options really stand out. This works for any format of menu; whether that be a Printed Menus on the table, a takeaway menu or an exterior wall mounted menu.
Our hospitality marketing consultants can help you:
Smart Hospitality hope that by following some of these simple steps, you'll be able to assess your business model strategically and realise that your menu is perhaps your most effective tool to increase your profit margins as a whole. If you require further advice and information, or would like to employ our services to help look at these aspects of your menu in more detail for you, then simply Contact Us with our dedicated and experienced hospitality marketing team.