Opening your menu cover is a big moment as it's the first insight your diners will get into the quality of your establishment and, of course, your food. If you want to be different in the way that you do this; we have options that will give your menu cover the wow-factor.
Gatefold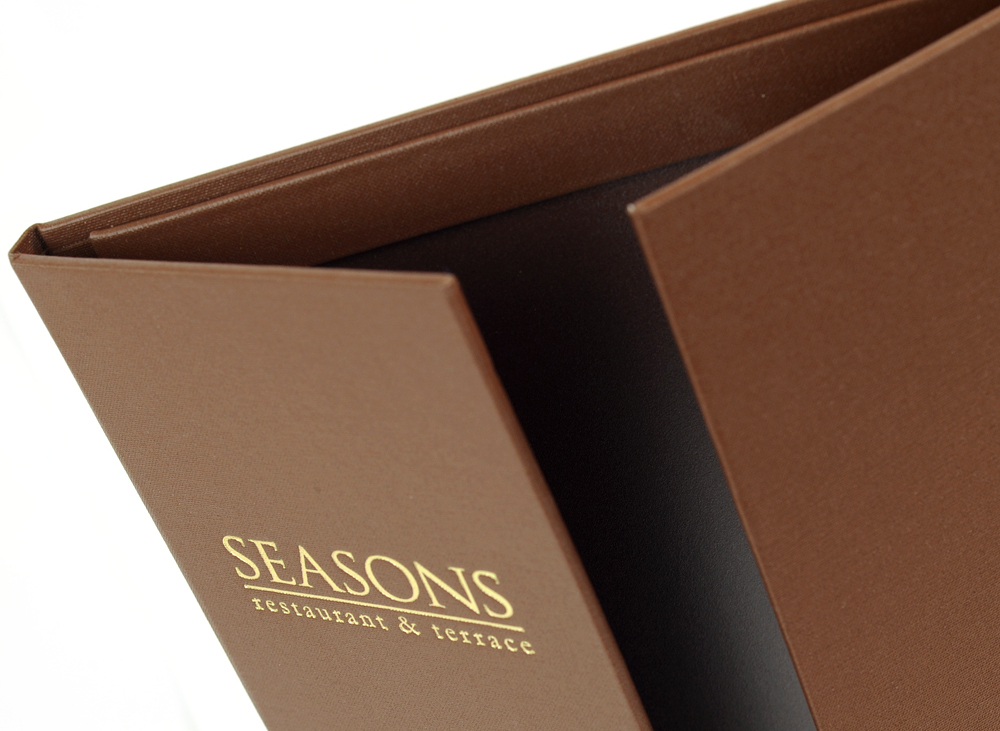 Our gate fold menu covers open up from the middle of the cover and close in like double doors. Opening this way exudes a confidence and a professionalism whilst being stylish and fresh. These elegant menus are available in the majority of our covering materials, from buckram to bonded leather. Logos can be placed over the doors which creates a 3D effect when opening the cover up. If you're looking for a minimalist style that is logical and easy to use then the gatefold menu covers are for you.
Scala Concertina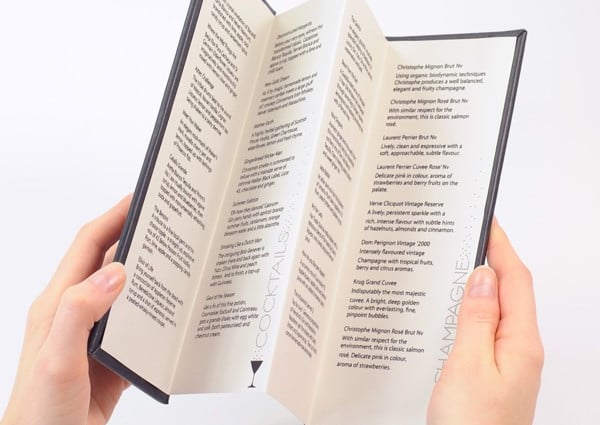 The Scala Menus are unlike any of our other opening options in that it opens up like a concertina. Using a rip-resistant plastic card to create the inner concertina and two panels to house the concertina when closed ensures that this menu cover style will last in a restaurant environment. Choose any of our covering materials for the outer panels and add your logo for a truly unique menu cover.
We always work with our clients to get them the exact product that they've imagined. With previous clients we've created covers that close up on themselves and open like a tri-fold. So whatever you have in mind, discuss it with our customer service team and they will be happy to work with you in creating the perfect menu cover for your venue. Make sure your first impressions are lasting ones.