Are you ready for the Burns Night feast? It wouldn't be complete without a good Whisky and Scottish verse! But for those of you who want to offer something a bit different to satisfy all tastes we've put together three of our favourite Scotch based cocktails and mixers.
Mamie Taylor
The Mamie Taylor – an old time favourite and with a name like this, it's hard not to include Mamie Taylor in your Burns Night celebrations. It includes fresh fruit and spices for a distinguished taste loved all around the world. You can use ginger ale if you are after a sweeter version of this cocktail, but we think that this ginger beer version from The Kitchn is the perfect addition to spice up your Burns Night.
1/2 ounce lime juice
2 ounces blended Scotch
4 to 6 ounces ginger beer
Lime wedge
Squeeze half a lime in to a tall glass filled with then add Scotch. Top up the glass with ginger beer and garnish with a lime wedge.
Rusty Nail
It seems apt to include a drink that will burn on Burns Night. That's why we have to include the Rusty Nail. Consisting of just Scotch and, the Scotch based liqueur, Drambuie, this is certainly one for the Scotch lovers among us. So don't worry if you're not good with making cocktails and mixers. This one couldn't be easier.
The more Drambuie, the sweeter it is going to be. A "sweet" spot for most people seems to be a 3:1 ratio of Scotch to Drambuie respectively. We'd recommend starting off with this and tinkering to your preferences.
Bobby Burns
The Bobby Burns is the clear choice for a Burns Night tipple. If you're going to have one drink this Wednesday, it would be rude if it wasn't in Robert Burns own name! This recipe from Drinks Mixer is simple but hits the spot.
1 1/2 oz sweet vermouth
1 1/2 oz Scotchy whisky
1 1/4 tsp Benedictine Herbal Lequer
1 twist lemon peel
Stir vermouth, scotch and benedictine with ice and strain in to a cocktail glass. Add the twist of lemon peel and enjoy.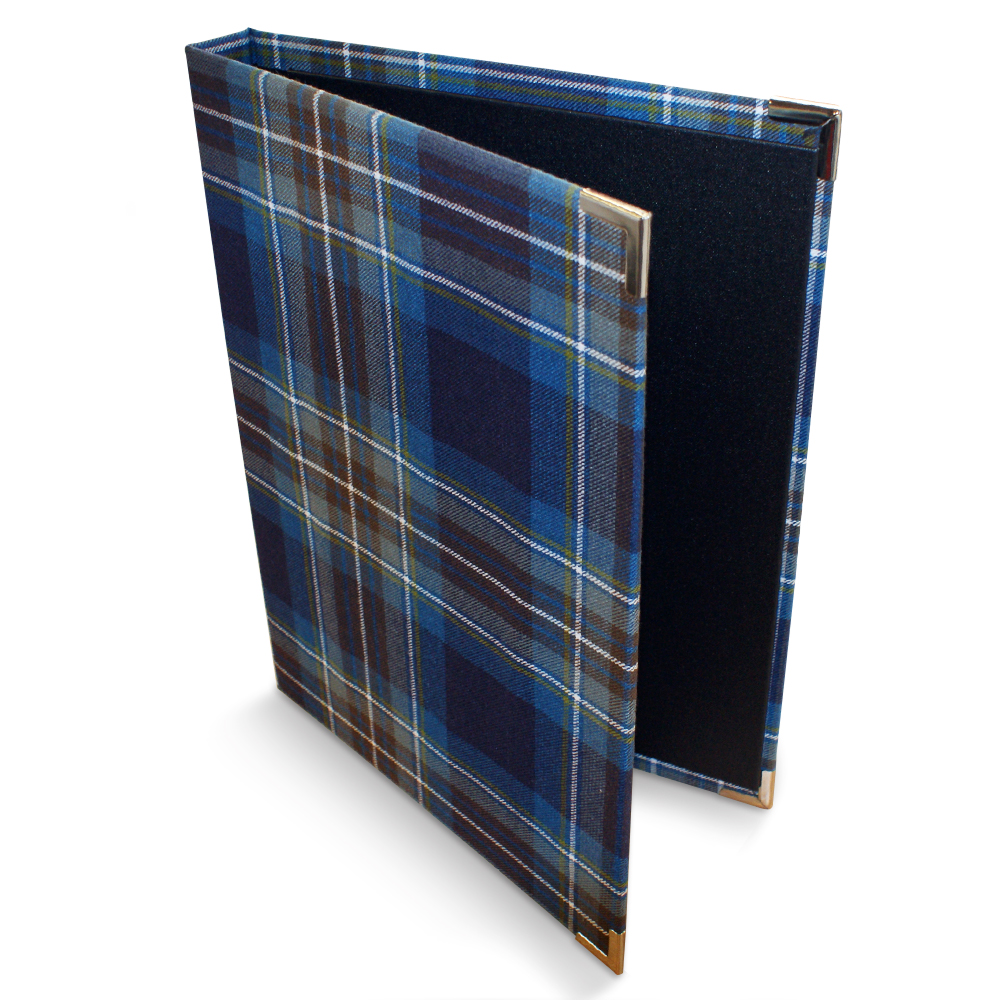 It wouldn't be doing these delicious drinks any justice if they weren't in an appealing display. Why not put your own mark on these Tartan Guest Room Folders and make them in to drinks menus?