If you're on the lookout for high quality, traditional menu covers at an affordable price then what are your options? Here's an insight in to Smart Hospitality Supplies budget range.
Giving our customers the range to be able to pick a menu cover style that suits their branding but is also within their budget is something that we work on every day. We have a huge and varied range of materials that we can produce in combination with any of our fixings. Every order is tailor made to your exact requirements.
Stitched Hide
One of the most popular menu covers in our range; the Stitched Hide Menu Cover is classy, yet durable. A great idea if you are looking for a smooth leather feel without paying real leather prices! These elegant menu covers have a baseball style stitch running around the edge. Available in a range of colours and looks fantastic with a de-bossed or foiled logo.
Elephant Grain
Another simulated leather, the Elephant Grain Menu Covers have a deep grain which oozes a thick, high quality character. Available in similar colours to the saddle hide but with the latest addition of a stunning slate grey colour which, almost has a marble finish to it.
Duo Plastic Menus
One that has an American feel to it, the Duo Plastic Menu Covers are extremely simple and versatile. The covers are made from a 440 micron rigid PVC with edges made in either nylon, buckram or leatherette. Protected with small metal corners, these are an efficient way of holding your menu inserts without the worry of them getting worn.
Menu Boards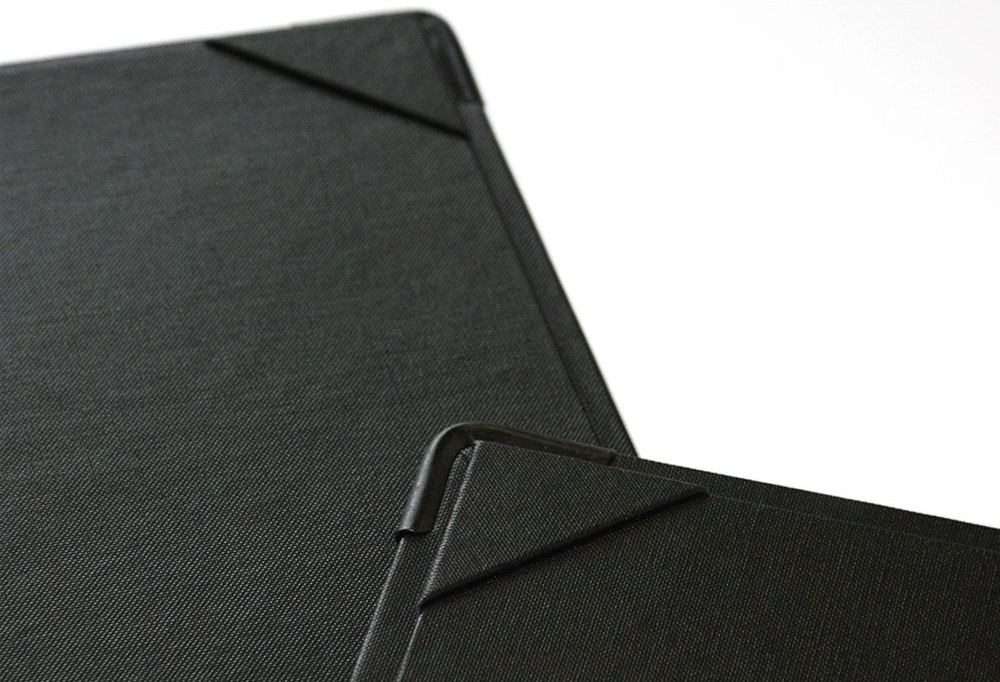 A menu board may be a cheaper alternative to a menu cover. Using just one board cuts the cost significantly and will give you a wider range of material options within your budget range. Take your pick of fixing mechanisms with clips, ring binders, corner retainers and more, all available with the majority of our materials.
Free fonts
At Smart Hospitality Supplies we try and help our customers get as much out of their budget as possible. Some of our standard text is available for free so that you can personalise your menus with no extra cost.
Whatever you are looking for in hospitality supplies, our sales team will be delighted to show you what the possibilities may be for you. So give us a call on 01743 465301.