The menu board is one of the first things you see when you enter a bar, restaurant, or cafe. It is an important aspect of any bar's identity because it represents the drinks that they serve to their customers.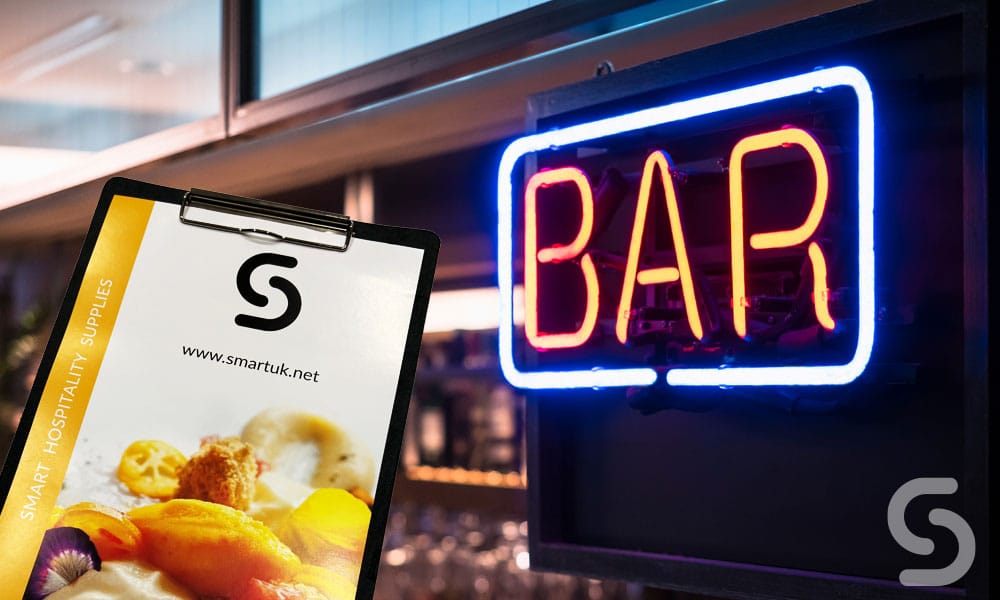 Your choice of menu boards largely depends on the bar and its atmosphere.
Menu boards come in a range of shapes, sizes, and styles. There are numerous alternatives available when designing a menu board for your bar ranging from flashy LED display signs to more traditional wooden chalkboards or peg letter boards. In this post, we will look at several types of menu boards for bars, their benefits, and how to construct the ideal one for your business.
What Are Menu Boards?
A menu board is a sign that lists the drinks and meals that are offered in a bar. They're also popular in restaurants and cafés and are often used to advertise offers, convey prices, and assist customers in making educated ordering decisions.
Most menu boards are composed of tough materials such as chalkboard or glass to withstand the rigors of a busy bar atmosphere. Many establishments also employ digital menu boards, which have the advantage of allowing prices and specials to be changed quickly and easily.
What Menu Boards are used?
There are many different ideas for menu board design. In this segment, we will explore some of the more popular ones.
Digital Menu Boards
A digital menu board is a very popular and modern way of displaying price information and the special orders in many businesses. There are many advantages of using a digital menu board. First, it is easy to change what is on the menu displays electronically and update prices in real time. Additionally, you can use menu boards to engage your customers and keep them happy even if they have to wait.
Chalkboard Menu Boards
Chalkboard menu boards remain a classic way of displaying information and engaging your customers with funny, sassy, creative and insightful displays. They also add a bit of a vintage feel to your establishment. They are also cheap to maintain and is very easy to alter the messages on them. Configurations and sizes can also add interest into your menu. Try putting them landscape or apply images to them.
Peg Letter Menu Boards
Peg letter boards, like chalkboards, are inexpensive and simple to make. They provide an alternative sign option as well as an extremely efficient way of quickly sharing words and images. Decal or printed menu boards cannot compete in terms of flexibility. Not to mention, chalk makes us nostalgic, and nostalgia makes us happy – reminding us of the good old days.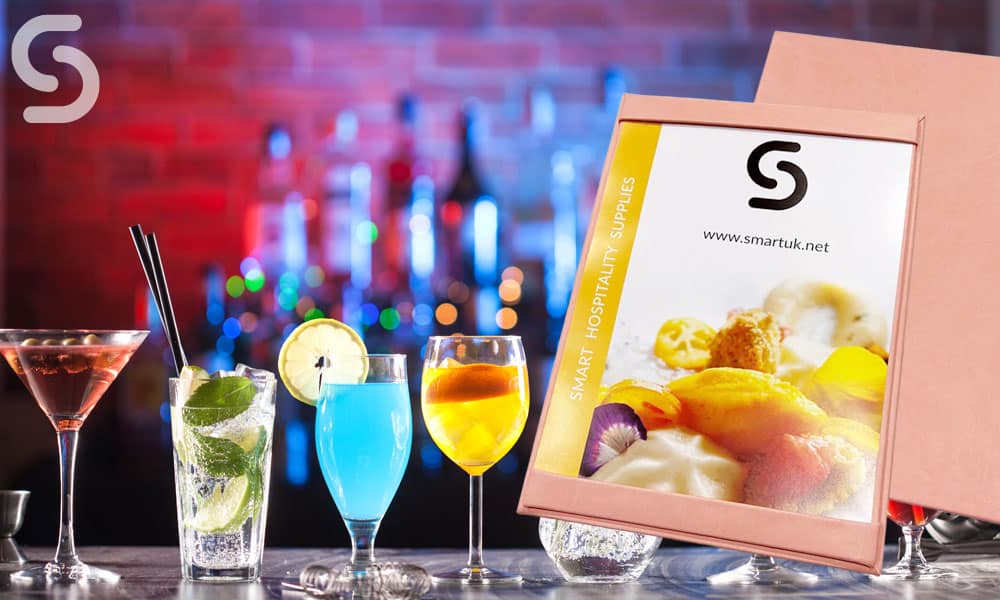 What to consider when you purchase Menu Boards for your venue.
Whether you're designing a peg letter board, a chalkboard menu board, or a digital menu board, the legibility of what's on display is paramount. Your customers should be able to read your display easily, and the information should be understandable. Furthermore, there are some other factors to take into account. As a starting point, consider the following advice:
When creating menu boards, use a legible font. Sans-serif fonts like Arial and Helvetica, which can be read from a distance, are good choices for your menu board displays. This is especially important if you're using a digital menu board .
You should keep the content of your menu boards brief, your customers shouldn't be subjected to an excessive amount of information. Focus on highlighting just a few essential points.
Ensure you choose a board that can be updated. Menu items change all the time, so make sure your board reflects those changes. This will keep customers coming back to see what's new.
Finally, you should use graphic,xs and images and piques nterest. A well-designed menu boards can be eye-catching and enticing to customers, and consequently, can increase the likelihood that they will make a purchase.
Following these tips will help your select an eye-catching menu board.
Layout and Organisation of Items on your Menu Boards
Menu boards should be simple to read and logically organised for your customers. Depending on the type of bar or cafss you have, the arrangement of your items will vary, but to get you started, consider these general suggestions:
Sort menu items into categories such as cocktails, beer, wine, etc.
Put the most well-liked products at the top of the menu board list.
Draw attention to menu items by utilising appealing visuals.
Ensure that all text, including prices, is legible.
Techniques for Upselling and Promotions using Menu Boards
Here are some pointers you can use to make sure your menu boards are successfully upselling and promoting items:
First, and as a reminder, make use of visuals to call attention to items on your menu boards quickly. This can be achieved by adding images of the drinks and dishes or by emphasising the tastiest (or most popular) in strong colors.
To immediately inform customers of the new menu items, you can also use labels like "house special" or "featured item." To emphasise some of these labels and make them stand out from the others, don't forget to use different colors and fonts.
Another excellent strategy for promoting goods is to group them on different boards into categories like cocktails, beers, wines, etc., so that consumers can quickly and easily find what they're looking for.
Lastly, be sure to list prices next to each item on your menu boards to avoid any confusion when it comes time to bill.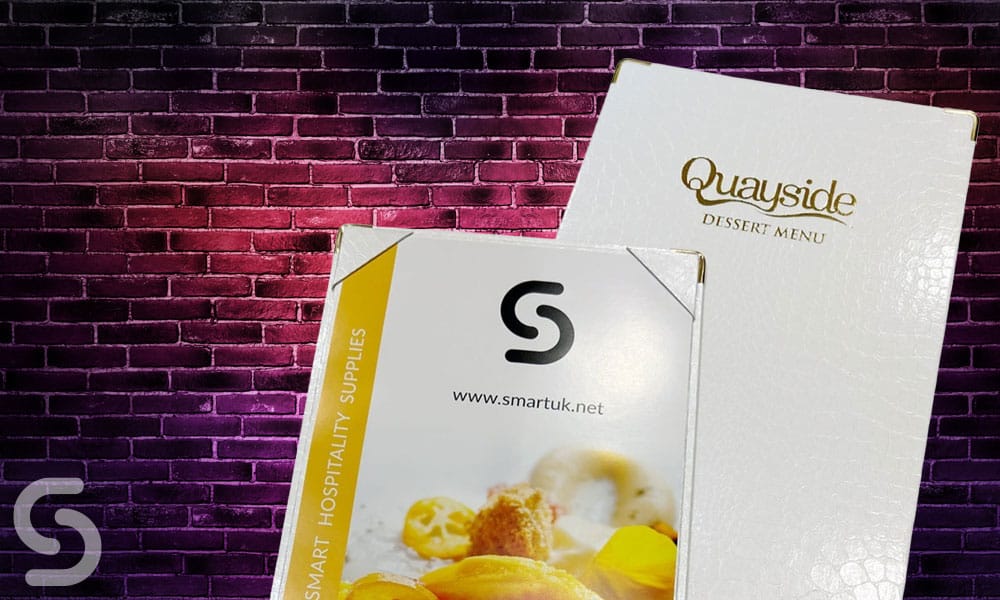 Conclusion
Menu boards are a great way to increase profits and efficiency at your establishment. But you can't stick to to what you know about it you need a professional to help you out.
At Smart Hospitality Supplies we offer high quality bespoke items at affordable prices such as menu displays & menu boards for pubs, a cafe, a shop, hotels and restaurants in the UK.
Our products are available in different shapes, colours and sizes so you can make your choice. They could be portrait or landscape and are manufactured with state of the art equipments. So our menu boards are durable and aesthetically pleasing.