It's frustrating going into a bar or cafe only to find out that they don't have the drink you want to order after waiting in a long queue. At that moment, you'd feel the adrenaline within you.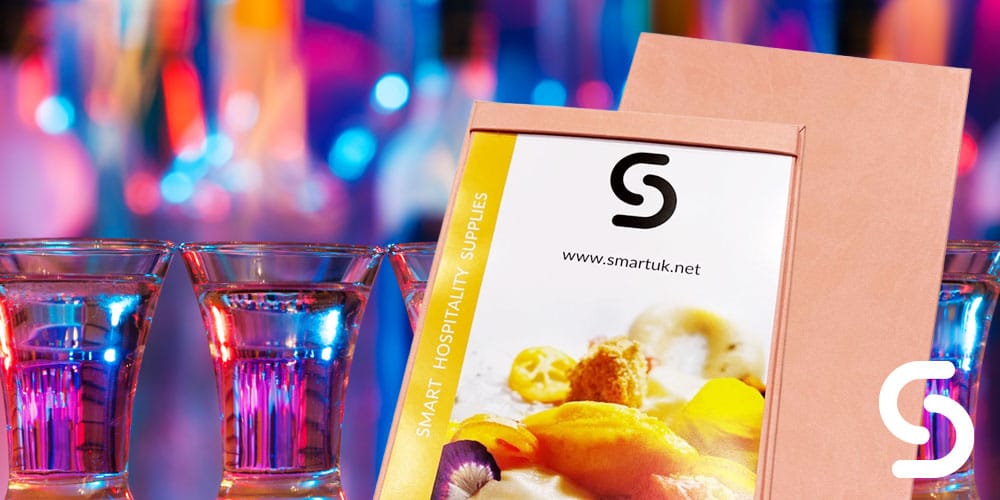 It shouldn't have happened if there was a drink menu board. With drink menu boards, customers can see all the varieties of drinks available and save themselves from the stress of ordering drinks that are not in stock.
The drink menu board may range from a basic standard menu board offering the typical everyday alcoholic drink, such as a collection of spirits with mixers, beers, and soft drinks, together with a limited range of cocktails, through to a very comprehensive menu board offering a good choice in all areas. The format and content of the menu board will be determined by the style of operation and customers that the establishment wishes to attract.
If you run a bar or cafe, you ensure you get the menu board because it ensures that your customers feel homely and consequently, drinks on offer will sell better.
Suitable Menu Boards for your Drinks Menu
Chalkboard Menu Boards with Menu Holders
These adjustable light wooden menu holders are ideal for restaurants, cafés, and bars that want to effortlessly change their table numbers or names while also safely storing their menus upright in an upright position.
The Chalkboard Menu Boards also have a holder for the menus. The chalkboard menu board in stock are attractive, and they serve a dual use as a place to keep menus and as a chalkboard for advertising and promotions.
Digitally Printed Wooden Menu Boards
Digitally Printed Wooden Menu Boards offer a stylish yet classic finish. We offer a range of finishes, from a natural wood to a dark/black stain. The boards provide a warm and inviting atmosphere while delivering a rustic feel. Made from a wood veneer, these menu boards are perfect for cafes and bars.
A logo can also be applied to these via an engraving or an exact colour digital print.
Material Covered Menu Boards
Alternatively, you can also have a material covered menu board. These can be personalised with a logo in a range of foils, are available in over 60 colours (Material dependant) and can have a number of fixing options applied (Corner Mounts or Parallel Bars). This style of menu board will allow you to stand out as it shows your customer you take pride in how your menu is presented.
Click here more on Menu Board Artwork and how you can personalise your menu boards
Hanging Chalkboard Menu Board
Hanging Chalkboard Menu Boards are a versatile and economical way to display menu items and specials in restaurants and cafes.
They come in different sizes and can be hung on a wall, making it easy to create a dynamic and eye-catching display. Hanging Chalkboard Menu Boards are a cost-effective solution that will add a touch of charm and creativity to any food-serving establishment.
How to maximise your drink menu boards
As a stakeholder in the hospitality niche, you should learn ways to make the most of the opportunity the menu board creates. We are here to help! Below are some ideas to spice up your drink menu board and make it more appealing to customers.
Dedicate your drink menu board to drinks only.
Ensure your drink menu boards are dedicated to displaying only drinks and not mixed with food. Because drinks frequently have a more significant profit margin in a bar, keeping them separate from the food emphasises their value. For instance, promoting high-margin beverages on table tents can generate interest in them before the server presents the menus to your guests.
Use Images
Images speak a thousand words. Sales of your best-margin drinks may increase if you display full-colour pictures of them. Your customers might have to read, but they should have to gaze.
Your customers will judge a drink's worth based on its appearance when there is a picture. If a drink has a premium appearance, the cost may be justified by the appearance alone. You can use royalty-free images, but if you want something more professional, we can help.
Properly Display Your Price and Items
Consider putting more expensive products at the top of the menu board if your menu is straightforward and includes drink names, descriptions, and prices. In addition to the fact that the first few things on a menu are frequently the most popular, putting pricey drinks first lowers the perceived cost of later items.
Also, avoid listing prices in a column. This promotes comparison shopping. Customers will ask for the price after reading the description if you simply add it at the end of the paragraph without using any punctuation.
Make use of the Right Colours.
The colour you choose for your drink menu board could leave a lasting impression on your customers.
White colour may appear pure and tidy but can appear uninteresting. When carefully incorporated into a mixture of other hues, this works best. Brown is frequently used in restaurants and bars instead of black since it is a more attractive colou,r and has the same descriptive words as black.
Green symbolises eco-friendliness and nutritious foods, yet it may also be unpleasant. Cool colours like blue and purple can be unappealing if misused. Cooler tones don't tend to increase appetite as much, but depending on the style and the context.
Write Catchy Descriptions
Let flavours and ingredients serve as a guide when crafting your descriptions, and be thorough enough to pique your clients' curiosity.
Before they look at the price, your consumers should be drooling over the menu item before them. Take the time to do it perfectly because this is your moment to showcase the worth of the product.
Write longer descriptions for drinks with more significant profit margins. Longer descriptions stand out against shorter ones in design, calling attention to these things. This not only makes them easier to sell by giving more justifications for purchasing them but also helps them sell more effectively.
Where to purchase Menu Boards for Drinks?
It is important to remember that buying menu boards is not just a transaction between you and the store; it's an investment in your brand: hence you have to purchase it from the best hands.
Our menu boards, cocktail menu board and accessories are made from the highest quality materials and will last for many years. They are available in varying print, colours and wood finishes and are built to withstand the test of time and make your business stand out from the crowd.
We could also personalise your boards with logo design, fixing options such as corner mounts and corner protectors. When you purchase our menu boards, we ensure they arrive with everything you need to get started. So give us details or an example, and we'd supply what you want!