No matter what style you are going for, we have a salt & pepper set to fit in with it. From concrete salt and pepper shakers to wooden salt and pepper grinders, there is no shortage of options here. Salt & pepper are the condiments most seen on your restaurant tables, so choose carefully, you need a shaker that creates the best impression for you. You may find matching oil & vinegar bottles in our selection.
SKU:P044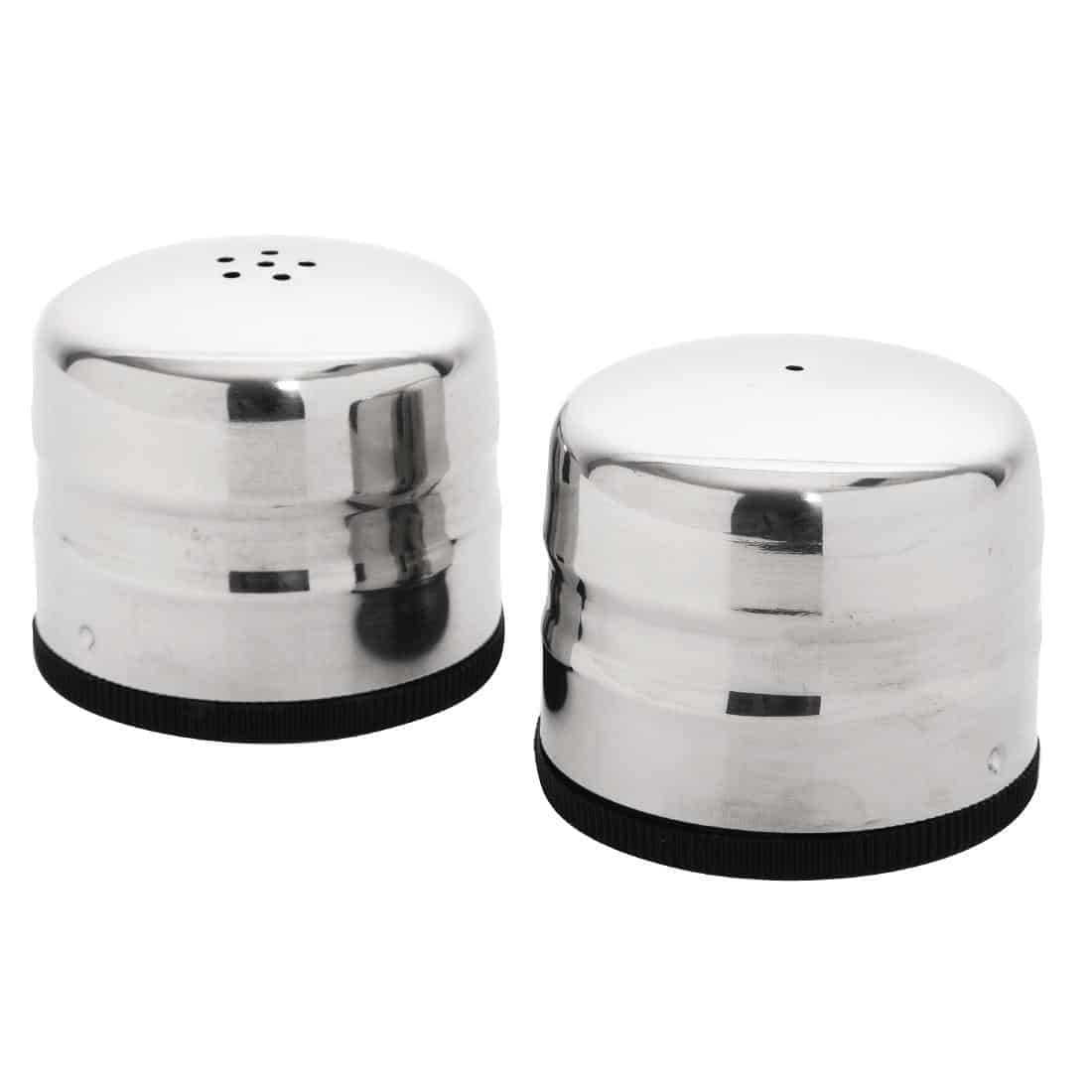 £

3.99 ex VAT
60(H)x 70(Ø)mm.
60(H)x 70(Ø)mm.
Salt & Pepper Shakers
Salt and pepper shakers form the centrepiece of every table, so ensure that you've got the right ones! Salt & Pepper grinders provide a rustic twist on this tabletop essential and has a feeling of being less processed. We have a range of glass shakers, wooden grinders, concrete grinders and copper grinders. A huge range in which you will surely find something to match your requirements.
A grinder is one that must be turned to grind the contents. This adds a rustic feel to your table and adds the satisfaction of having to work to get the condiment out. However, if you are using already granulated salt and pepper then you will need a shaker rather than a grinder.