Chef Trousers – Providing comfort for cooks
The proper attire can make all the difference when working in a professional kitchen.
That's why chef trousers are a must-have for any chef. Designed to provide comfort, durability, and security, chef trousers are a smart choice for chefs who want to look and feel their best while working in the kitchen.
SKU:B989-XXL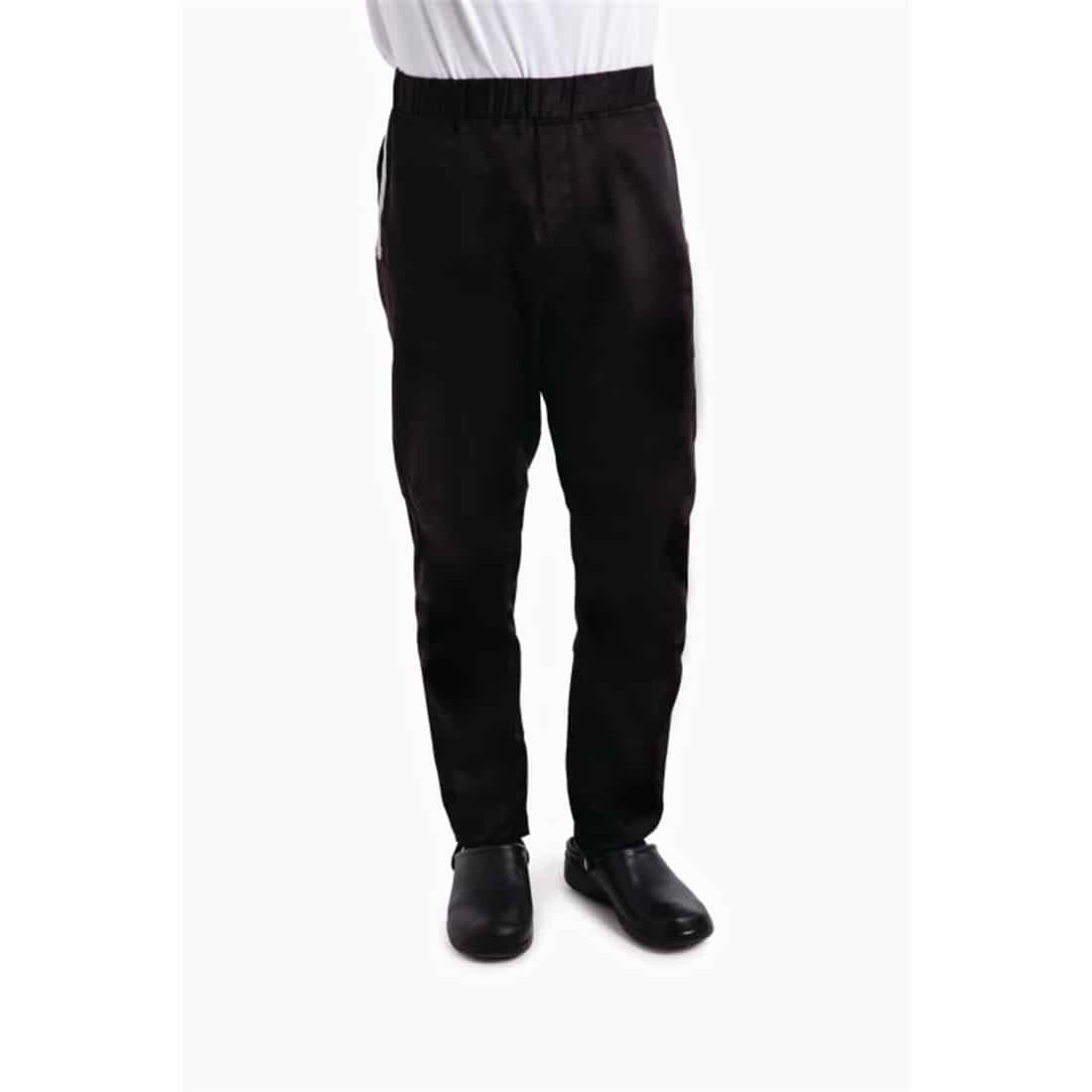 £

19.99 ex VAT
XXL. Waist size: 46″-48″
XXL. Waist size: 46"-48"
What material are chefs' pants made of?

Cotton is the most common, but trousers should be made from high-quality materials that can withstand the wear and tear of a busy kitchen.

They should also be comfortable, allowing the chef to focus on their work without being distracted by uncomfortable clothing.
Why do chefs wear checked trousers?

One of the most popular styles of Chef trousers is checked. Checked slacks are a popular style of chef pants that offer both style and functionality—a versatile choice for any chef's uniform.

Cooks trousers also come in various styles and colours, allowing chefs to choose the perfect pair to suit their preferences.
Buy Chef Trousers At Smart Hospitality Supplies

You will find and order the best Chef Pants from our vast stock selection with safe and secure payment on our website.

We also offer a small selection of other items designed for use in a kitchen. Whether you need a new comfortable chef jacket or a pair of kitchen shoes, we have everything you need to ensure you're fully equipped to do your assignment.