Old Fashioned Glasses in a number of different styles to suit all tastes and preferences. The versatility of these whiskey glasses means that you'll never be short of uses for them and you'll never look back when you have purchased a set. The quality is present in the thickness and weight of the whiskey glass used. Our Glassware collection covers a huge variety of glasses for any type of beverage.
SKU:GL141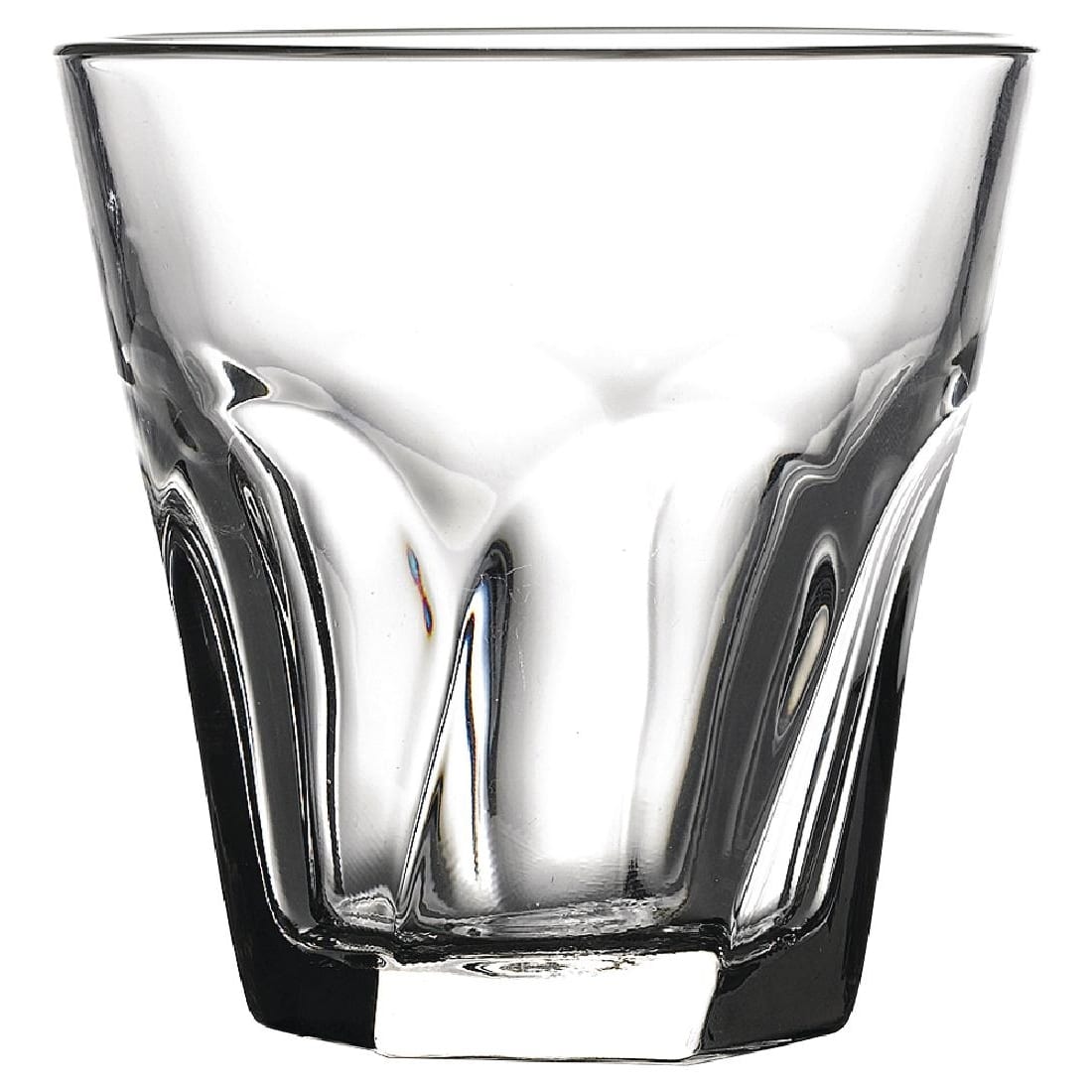 Availability:
Discontinued
9oz/ 260ml. Pack quantity: 12
9oz/ 260ml. Pack quantity: 12
Old Fashioned Glasses
Old Fashioned Glasses are primarily used for Whisky drinks but they can be surprisingly well suited to a number of different beverages. The large volume of a lowball glass means that it can contain a lot of ice or mixers - this is one of the reasons that it is often referred to as a "Rocks Glass". Due to its thick base and grand appeal, this glass even looks great when there is only a small amount of whisky in it.
Because of this versatility the Old Fashioned and Double Old Fashioned Glasses can be used with a range of cocktails and rum drinks. They might be short, but the boldness of these glasses means that colours can really be shown. Because there is a minimised amount of surface area, it means that your drinks are more likely to stay cool for longer.