Pint Glasses and Beer Glasses, A Celebration of Culture
For beer lovers around the world, the pint glass is a symbol of culture and tradition. From the cosy pubs of England to the lively European beer gardens of Germany, pint glasses are an essential part of the beer drinking experience, representing everything from local pride to national identity.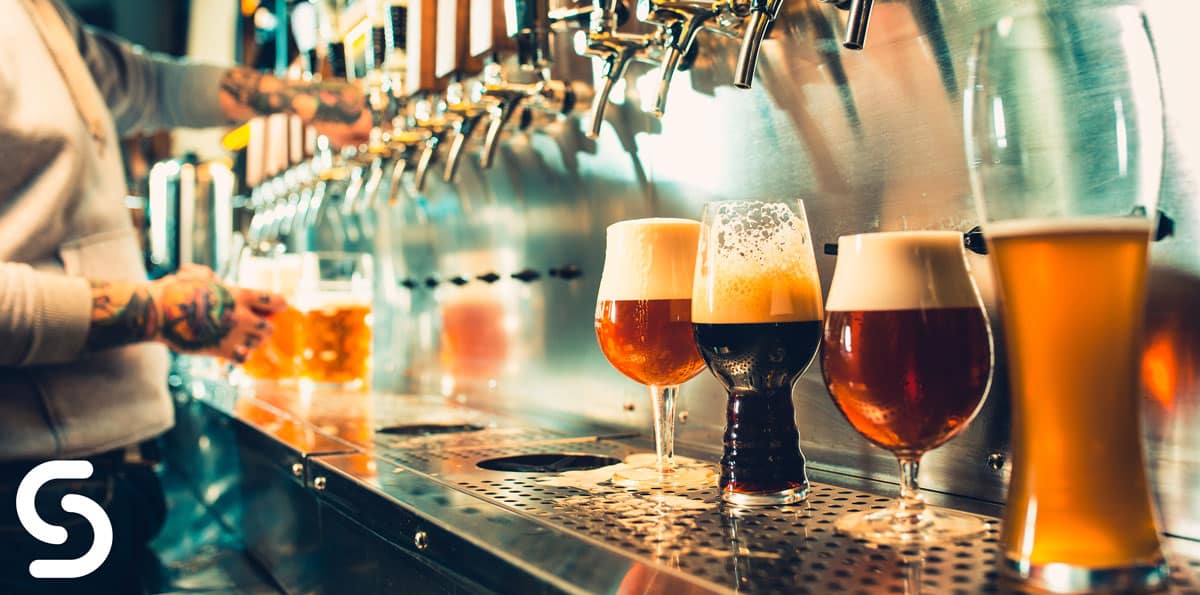 Let's explore the history and significance of pint glasses and beer glasses throughout various cultures and celebrate the unique styles and designs that make pint glasses and beer glasses so beloved by beer enthusiasts and connoisseurs around the world.
The Humble Pint Glass
First and foremost, the pint glass has a long and storied history in the world of beer. The first pint glasses were introduced in the 17th century in England, where beer was a staple of daily life and a key part of the country's cultural identity, the good old British pub! Through time, the pint glass became synonymous with the British pub scene, where patrons would meet after work to socialise, drink, unwind after a long day and relax with family and friends.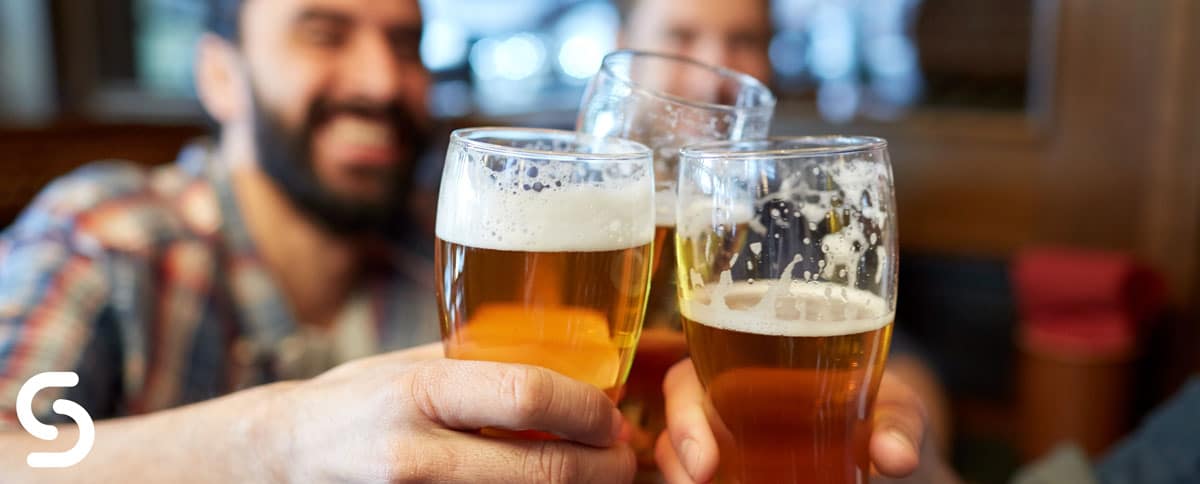 Nonic Pint Glasses
The traditional British pint glass is known as the nonic glass, which features a bulge near the top that provides extra grip and helps prevent beer from spilling out of the top of the glass.
The nonic glass is a staple of British pubs, even in todays more upmarket pub establishments. This type of pint glass is loved by beer drinkers around the world for its classic, no-frills design and sturdy construction.
The German Beer Stein
In addition to the nonic glass, there are many other types of pint glasses that are popular in different parts of the world. For example, in Germany, the stein glass is a common sight in beer gardens and festivals, featuring a thick, heavy drinking glass design that is perfect for holding large quantities of beer.
Tulip Beer Glasses
In Belgium, the tulip beer glass is a popular choice for serving complex, aromatic ales, with a wide bowl and flared top that allows for the full expression of the beer's flavours and aromas to shine through for the drinker to enjoy. For the stout lovers, here's a bit more information on the Science Behind Stout Beer Glasses!
Pint Glasses in Beer Culture
Aside from their practical uses, pint glasses also have a symbolic significance in beer culture. For many people, the pint glass represents not just a vessel for drinking beer, but a connection to their local community and traditions.

In England, for example, the pint glass is closely associated with the British pub scene, which has been a fixture of British social life for many centuries, and continues to play an important rol in society.
Similarly, in Germany, the beer glass is an essential part of the country's beer culture, with beer gardens and festivals drawing crowds of locals and tourists alike to enjoy fine German beers.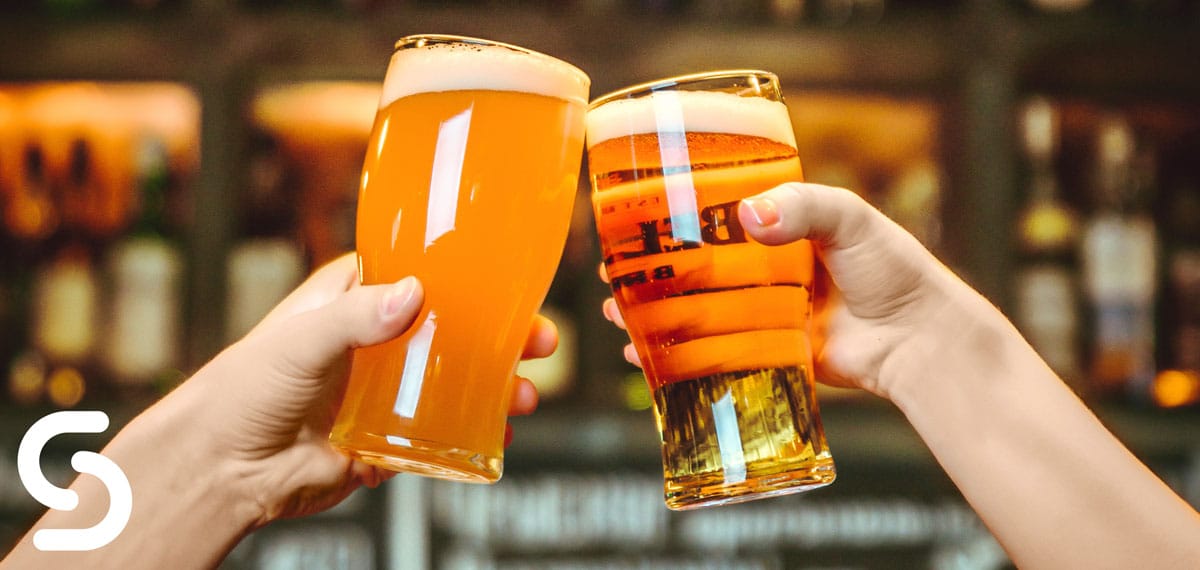 Pint Glass Style
Pint glasses can serve as a way to express individuality and personal style. Many beer enthusiasts collect pint glasses from their favourite pubs, brands, breweries, events, or destinations, displaying them proudly on shelves and in display cabinets in homes or offices.
Some pint glasses feature unique designs and logos that showcase a particular beer brand or brewery message, making them a popular choice for personal and corporate gifts, plus promotional items for businesses.
In recent years, pint glasses have also become a popular canvas for artists and designers, who use the glass in ways to express their creativity and showcase their work. From hand-painted designs to laser-etched logos, pint glasses have become a unique and innovative way for artists to connect with beer lovers and promote their craft on the beer glass itself!
The humble pint glass is a beloved symbol of the rich and diverse culture surrounding beer. Whether you're enjoying a pint of cold lager at a beer garden in Germany or a cask ale in a cosy pub in a city in England, the pint glass represents everything from local pride to personal style and serves as a testament to the enduring popularity and appeal of beer!
The pint glass is an essential part of beer culture, representing everything from tradition and community to individuality and creativity. Whether you prefer a classic nonic beer glass or a unique, customised pint glass design, the pint glass is a beloved symbol of the rich and diverse world of beer.

The next time you raise a pint glass, you are actually holding a rich cultural history of peoples love of beer