One of the busiest days of the year for restaurants is Valentine's Day. As couples swarm in to spend time with their loved ones, it is often a fraught and manic shift for many restaurant staff. However, the stories they get to tell afterwards are sometimes nothing short of comical gold.
Furthermore, for the singletons amongst us, Valentine's also offers the opportunity of a first date. Many first dates don't always go to plan and can end up being some of the most awkward times of many people's lives! Luckily for us, restaurant staff get to witness a huge amount of embarrassing stories that they can share with us. So instead of drowning you in mushiness, today, in the words of Cilla, we bring you "a lotta, lotta laughs."
Non-Starters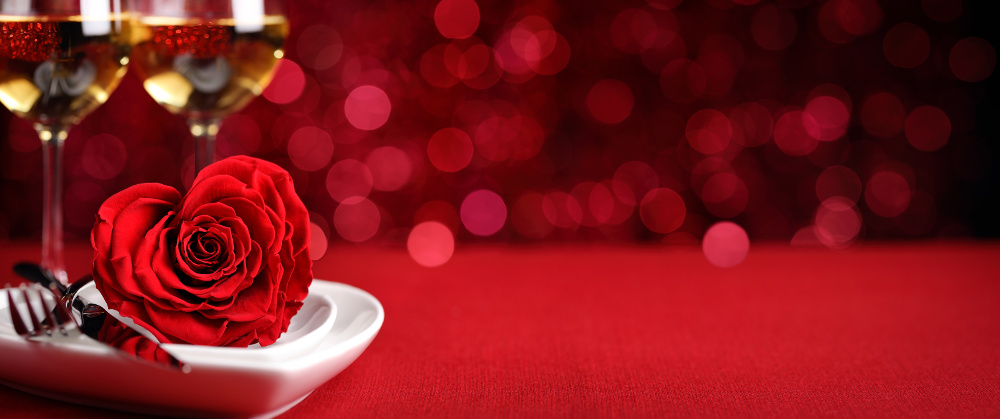 Before one couple had even had a chance to get their hands on the menu holder, a waiter in a Bournemouth Pizza Hut recognised a diner coming in for a Valentine's meal with their partner. He decided to break the ice by welcoming the diner with "funny seeing you here again with another girl." The female diner looked to her boyfriend and was appalled to find out that he had been to the restaurant with someone else. The waiter then passed the awkwardness on to one of his co-workers by seating the couple at a table that wasn't in his section.
Getting the Bill
Even when everything's gone smoothly throughout the whole meal; no staring at phones, no runaways, no arguments, it can still get awkward when presented with the bill. In Hannah's case, she handed them the bill presenter and the man asked his date "How should we split this?" A seemingly reasonable question. Until she started laughing. Her giggling soon stopped when he stated: "I'm serious". As she could feel tensions rising, Hannah skirted herself away awkwardly and hid away until they had gone.
The Big Question
After making a reservation for a special table and pre-ordering a dessert with 'Will you marry me?' written on it. It was clear that this diner had planned well. On the night, the staff member brings out the cake, manager in tow with two glasses of champagne, and co-workers cheering. The cheers died down as they realised that the lucky lady had rejected the proposal and the couple started in to a very serious discussion. If things weren't awkward enough, the couples friends arrived and joined the table, excited about their friends engagement. It quickly became clear that things hadn't gone to plan.
After a quiet and awkward few minutes at the table, the woman who had been proposed to left, leaving the reject and his friends to drown their sorrows. The nice guy even gave a 20 percent tip. So I guess it was happy ever after for this member of staff…