Menu covers are the ideal way to add some personalisation to your table whilst also protecting your menu inserts. Whilst the upfront costs of menu covers may be higher, the time and monetary savings of not needing to replace the menu card inserts makes them a valuable item for every restaurant and bar. Additionally, the design can add an increased sense of professionalism and enhance the interior design of the building.
So, what materials are available?
Wood and Wood effect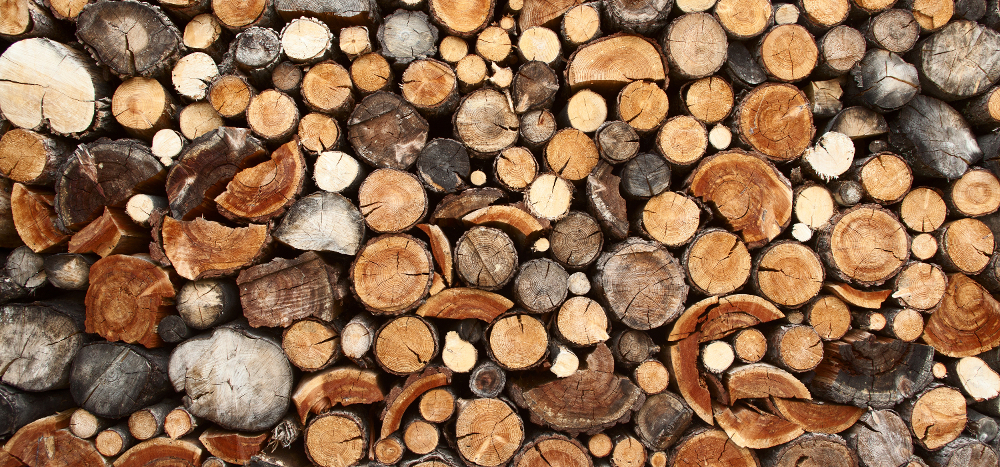 In real wooden menu covers we have two styles – Real Wood Menu Covers and Digitally Printed Wood Veneer Menu Covers. The main differences being that the Real Wood Menu Covers have a natural finish and a full wooden spine, whereas the Digitally Printed Wood Veneer Menu Covers have printed wood effect of your choice and a material spine.
Three Synthetic Wood Menu Covers are available in the Wood-Effect menu Covers, Forest Menu Covers and the Acero Menu Covers. Differences between them being that the Wood-Effect Menu Cover has a shallower grain and is smoother and harder to the touch, the Acero Menu Covers are softer to the touch, they also sport a deeper grain. The Forest Menu Covers have a similar soft feel to the Acero Menu covers but have a much deeper grain and come in a plain colour rather than the wood-like mottling that the Wood Effect and Acero Menu Covers have.
Metal and Metal effect
Our Metal Menu Covers are made with real metal, these can be brushed in different ways for different effects.
The Metal-X Menu Covers are a Metal-look menu cover and is available in 6 different textures and has a wide range of attractive metallic colours in its range.
We also offer a Carbon Fibre Effect Menu Cover which has the appearance of carbon fibre, providing a darker, industrial quality.
Buckram and Textiles
Buckram Menu Covers are our most popular menu covers due to their durability and great appearance. Buckram is a coated cotton which gives it the texture of fabric whilst being water resistant and hardened.
In Denim Menu Covers we offer a Real Denim and a Faux Denim material. Although the faux denim is extremely close to the Real Denim Material, it is slightly less textured and feel a bit more like a stretchy denim material than a traditional denim.
Our Hessian Menu Covers are made with a natural fibre and have an uncoated cotton look and feel. Providing more of an organic and rustic look than the buckram menu covers.
Leather and Leather effect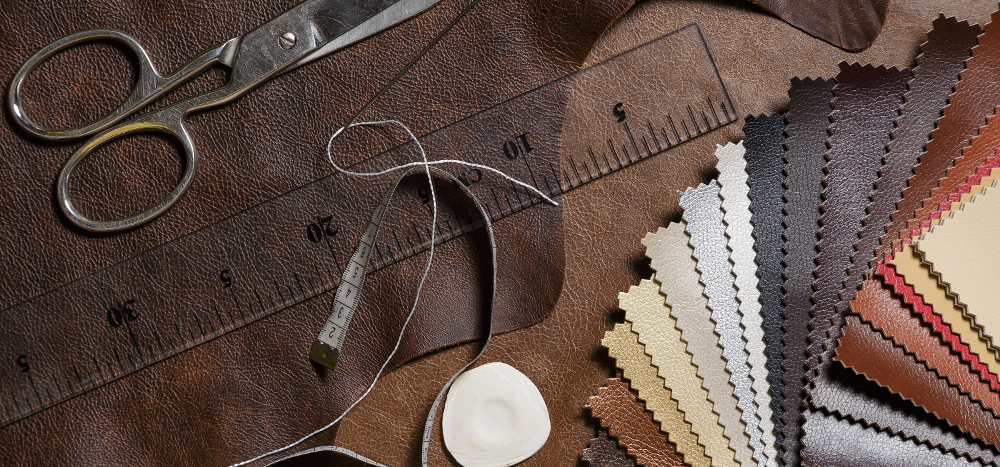 In 100% Genuine Leather Menu Covers we offer the Saddle Hide Menu Covers and Real Leather Menu Covers. Our saddle hide menu covers are one piece of saddle hide leather folded over for a simple and rustic look, whereas the Real Leather Menu Covers are leather wrapped over a hard board – this leather is available in many different grains and colours.
We also offer 85% genuine leather options in the Hydra, Bonded Leather and Mamba Menu Covers. These options are made with recycled leather fibres retrieved from tanneries and has the look feel and smell of real leather. The main difference between the Hydra and Bonded Leather is that Hydra has a smoother finish and Bonded Leather is available in a range of different grains. Mamba, on the other hand, has a snake-like grain and comes in a range of metallic colours.
Elephant Grain and Stitched Hide Menu Covers offer a synthetic, yet realistic alternative to the real leathers. Elephant Grain Menu Covers have a beautiful grain to them and stitched hide menu covers have a smooth and polished finish.
Our Classic Vivella Menu Covers may be mistaken for leather due to its feel to the touch, however it is a completely synthetic material. This is a smooth material that alters in colour when it is exposed to high heat, making it the perfect material to sport an embossed logo or pattern.
Animal Effect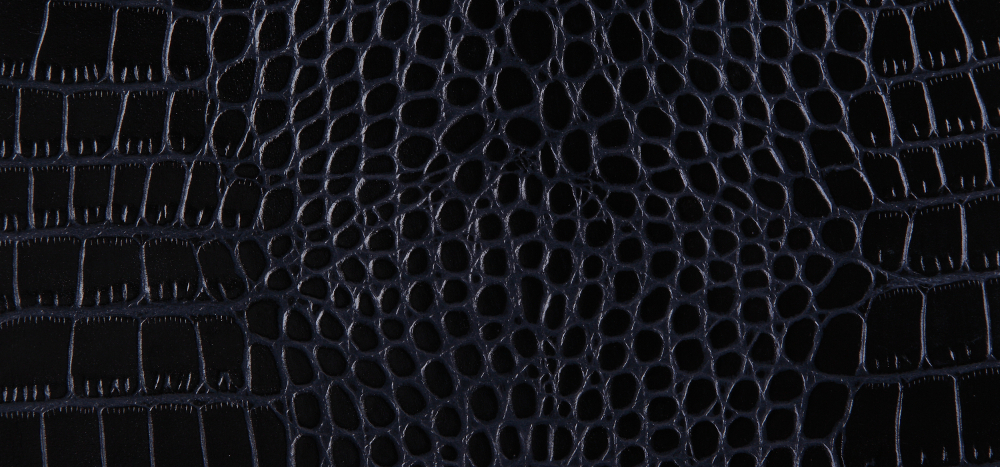 The Pellaq range of Menu Covers are a series of Animal effect textured materials based on exotic leathers and have a polished finish. This range includes Croco, Lizard, Iguana, Mallory, Bayou and Glean which are varieties with different grain patterns.
Similar to the feel of the Pellaq Menu Covers we also offer Ostrich Menu Covers which has a grain which replicates feathers. This material has an excellent tear strength and has been used to cover many stationery items.
Cork
Our Cork Menu Covers come in a range of different grains and provide the perfect way to add a rustic touch to your tabletop. The Cork Menu Covers look great with a quarter bound spine, meaning that the spine is layered with another material, usually buckram.
Other textures
Wicker and Weave Menu Covers are something hugely different on the market and are one of the most textured menu covers available. These menu covers have a hardened feel to them and come in a metallic grey colour.
By comparison, the Shadow Menu Covers are much less rustic and have a retro style with a modern matte twist. available in four different textures and a range of pastel colours, these are sure to brighten up your menu display.
Framed
Framed Menu Covers are the simplest form of our American style menu covers. A stylish clear plastic pocket framed with your choice of nylon or leatherette, and fitted with protective metal corners. These are a great way to protect your menu inserts without drawing any attention away from your print.
Using more than two sides is still possible in an American style with the Duo Plastic Menu Covers. Connecting Multiples of the Framed Menu Covers together in a booklet format or attached end-to-end for simple folding, the Duo Plastic Menu Covers offer a very simple solution to displaying your menus. The Framed Plastic and Due Framed Menu Covers don't allow for branding.