Take advantage of our limited edition stocked menu covers for a high quality product at a reduced price and within a reduced timescale. Particularly useful where there is a quickly approaching deadline!
One of the most common calls that we receive from our new clients is that they have been let down at the last minute and need to source some new menu covers for a quickly approaching deadline. Our limited edition stocked menu covers are an ideal solution for this situation as they are pre-made and can be organised in a very short amount of time. We also offer these items at discounted prices, so you can also save money whilst meeting your short deadline!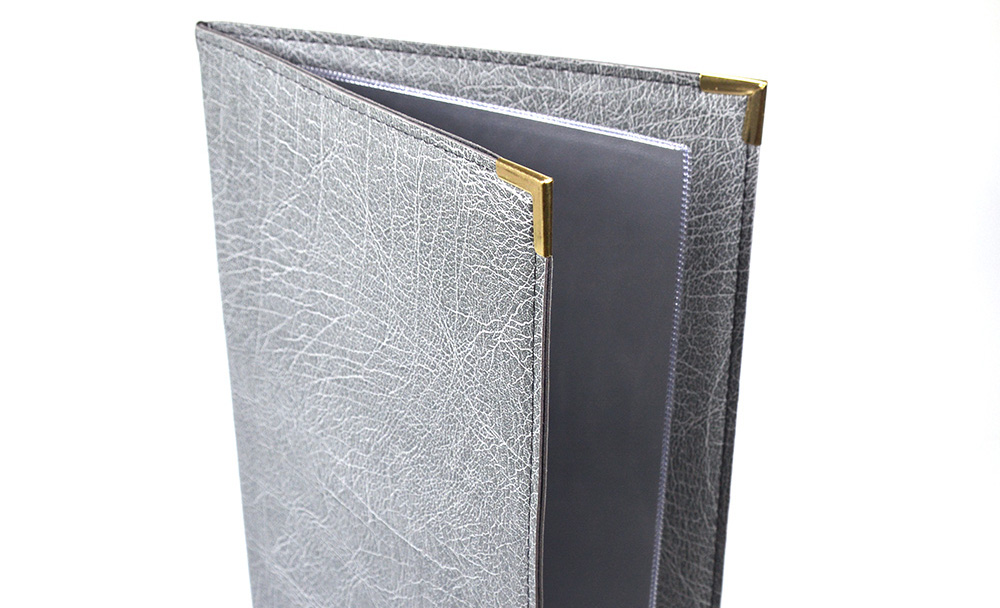 Whether it's our Framed Plastic Menu Covers in a deep burgundy or our Elephant Grained HIde Menu Covers in a pebble grey colour that we have in stock, it will be sure to maintain your professional image. Because these stocked covers were originally made as tests to create new products we may have something for you which is truly unique at a very affordable price.
To find out what we are stocking at the moment, give our friendly sales team a call on 01743 465301 and they will guide you through your options.