At Smart Hospitality Supplies we are inspired by many different aspects of nature to create an array of different effects with our products. Using materials to simulate animal hides for use on our menu covers, bill presenters, guest information folders, etc. is unique to the industry and has been used by the widest range of venues. We aren't talking 80's cheetah fur here!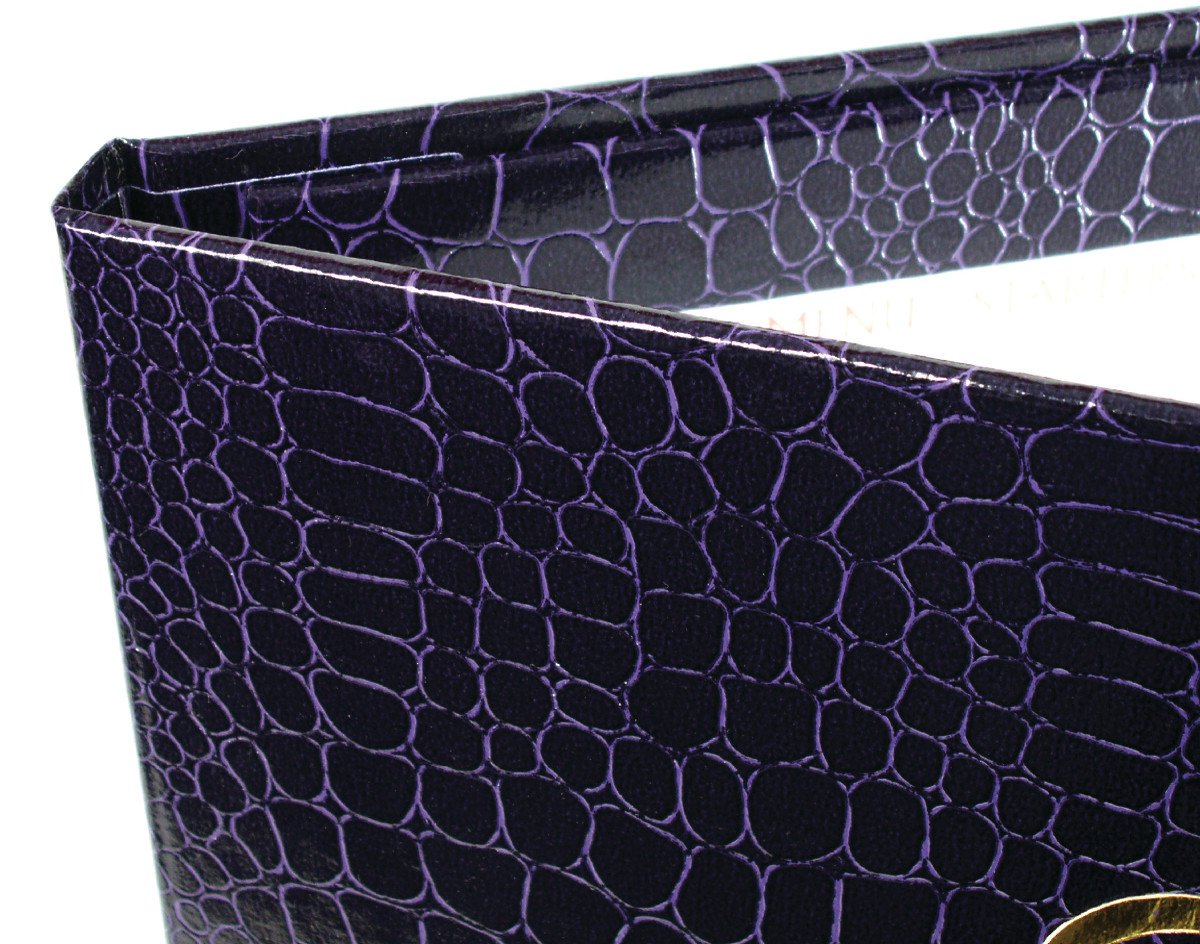 Our Pellaq range is one that is almost solely based on animal hide simulation. Within this range we have simulations of alligator, snake and crocodile skins in our Bayou, Python and Croco ranges as well as Glean, Lizard, Iguana and Mallory, all based on different animal hides. These have been used by many restaurants, island get-always and cocktail bars for striking visuals and to excite their customers' curiosity. These ranges have a high quality gloss finish with off-colour indents for an authentic look and feel. Available in an abundance of colours, you won't be stuck on finding exactly what you're looking for.
If you're looking for a less polished look with a genuine Leather feel then our Bonded leather range offers a host of leather effects, amongst which are the Mamba and Caiman bonded leathers. These are recycled leathers which are 85% genuine leather, bonded together to create the stunning alligator and snake leather-looks. The Mamba faux hide is made extra special as it is available in seven two-tone metallic colours, creating a unique and luxurious style.
If you're not feeling so reptilian then our elephant grain covering material creates a sophisticated look at an affordable price. Available in colours including earthy brown and mottled grey, this is a faux leather with a rustic and yet traditional look and feel.
Delve in to our wide range of choices of faux leathers and simulated hides to create the perfect covers for your venue. No matter what effect you are trying to create, give us a call on 01743 465301 and we will help with your exciting new venture.