A comprehensive guide on menu covers to help you pick the right one for the drink menu of your bar, cafe, or pub.
Creating a good bar or pub menu design is not a task that you can do while sipping your favourite cocktail or brandy. You might think of it as a fun and exciting process, but it requires a lot of effort and thought. While thinking about what wines, cocktails, champagnes, or beverages to offer, don't just stop there.
Not only the types of drinks that you are going to offer are important, but the presentation of your menu options is also quite crucial. It will help you set the tone for customers on what to expect. Therefore, you must choose menu covers that helps you entice and engage customers.
While it may seem like a simple task, many bars or pub owners do it wrong. If you want to get the right cover for your cafe, pub or bar, read this article to learn about the important considerations!
Why are Drinking Establishments Popular in Britain?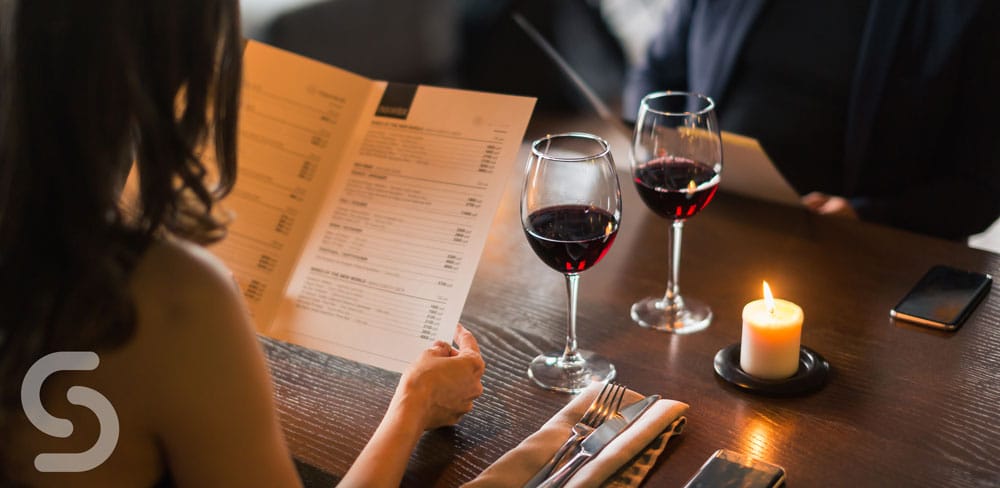 Before discussing the important considerations for menu holders or menu covers, it is important to understand the scope of your drinking establishment. In the past few years, pubs, bars, and cocktails stalls started to struggle against the trendy cafes and coffee shops and become less favourable. However, things have changed for the better now.
Recently, modern pubs and bars have grown in popularity and become people's favourite spots to hang out with friends. Therefore, if you are planning to open a pub, bar, or cafe in the UK, it is a great business idea.
However, to make it successful, you will need to focus on a lot of things instead of just your beverage or wine lists.
Important Menu Considerations for a Drinking Establishment
Are you planning to open a new pub or bar? You need to make quite a few important decisions from choosing any drinking establishment's location to theme, style and table menu holders to present your menu properly. Menu covers is a bar or pub's most crucial selling tool. If the right one is chosen for a business, it will help boost sales and enhance the customer experience.
On the other hand, a poor choice will give a negative impression of your bar or pub in customers 'minds. Now, you must be wondering how to make sure you choose the right menu inserts for your pub or bar. Here are a few things to consider before finalising any menu cover for your drinking establishment:
Menu Cover Style
In the past, there were only two to three menu cover options. However, things have changed for good. Now, you have tons of different options for wine and drink menu covers available including menu boards, table menu holders, coil menu covers and even LED menu covers.
Each of these styles can be customised to match your pub or bar's theme. Therefore, take some time and finalise which style you want for your new entrepreneurial venture.
Materials
It is important to understand that the menu cover of your bar or pub will have to undergo many accidental spills. Therefore, make sure to choose the material for your bar or pub's menu holders wisely. Like styles, the menu covers also come in different materials including acrylic, vinyl, plastic, wood effect, and leather.
Therefore, before finalising any decision, make sure to check whether the material will be able to withstand daily wear or tear. If you want your bar or pub's menu folders to serve you for years, you must go for leather ones opposed to wood effect as leather tends to work best against accidental spills.
Moreover, ease of cleaning should also be a major consideration as no one want to hang out and drink in a pub or bar with dusty and messy menu covers. If you want your menu covers to require less maintenance, you must go for vinyl or leather material.
Quality
Nowadays, people have hectic work routines. Therefore, when they head out to casually hang out with their friends they want great drinks as well as a great experience. If you think anything of cheap quality can get missed by the customer's eye, you are highly mistaken.
Your bar or pub's menu cover will be the first thing your customers will get to lay their eyes on. Therefore, make sure that it is worth looking at. When choosing your pub or restaurant menu covers, make sure to prioritize quality. The higher the quality, the better tone it will set for the customers.
Also, menus in pubs or bars are handled quite roughly. Therefore, choosing a menu holder that is well-made and of the highest quality is quite crucial. Otherwise, you will have to replace your drinking establishment's menu holders soon.
If you want your menu holders to be extra sturdy and durable, you can add metal corners to them.
Menu Cover Size
Do you know why most bars, pubs, or cocktail shops fail miserably despite offering great service? It happens because customers are unable to understand the drinks because of the unique and creative names used for them. Therefore, they end up ordering one that has ingredients they don't like.
Therefore, make sure to add a short description or list of ingredients below every cocktail or beverage. However, if you plan to do so, you will have to choose a large sized cover for your pub, bar or cocktail shop probably A4 sized. View our blog page here for more guidance A4 Menu Covers
Budget
The type and style of menu holder you choose will also be dependent upon how much you want to spend on the crucial detail of your pub or bar. While it might seem tempting to buy inexpensive or low-quality menu folders, you must keep in mind that you will have to replace them quite soon. Therefore, the wiser decision would be to spend a little more to avoid spending more on future replacements.
Changeability
Bars, pubs, or cafes have to constantly upgrade their menus to remain on top of the game. If they don't regularly update their beverages or wine lists, they will soon disappear from the market as the competition is highly stiff. Therefore, when choosing a menu holder for your drinking establishment, make sure to choose the one that allows you to change the menu inserts. The more popular choices would be either of the cord fixings (Concealed Elasticated Cord or Cord & Eyelet)
By doing so, you will not have to change your menu holders just for a few simple changes. If you visit out fixing option page, you will be able to view videos on how each fixing option works.
Why Smart Hospitality Supplies is the Excellent Choice for Your Menu Cover Needs?
Are you looking for premium-quality menu holders for your drinking establishment? Look no more. Smart Hospitality Supplies is a leading supplier and reliable brand known for selling genuine leather as well as wood effect menu covers to bar, pub, or restaurant owners. We have an extensive range of menu covers in many colours, styles and materials.
It is worth remembering that a menu cover makes a statement about your business. Therefore, we will help you set a great one. You can choose a menu cover in any material or style. Later, we can personalise it to match your bar or pub's theme.
Get in touch with us to get a fast delivery of a personalised menu cover for your drinking establishment. While you are on it, don't forget to explore our other restaurant products. We have everything from menu covers to bill presenters, tableware, kitchenware, furniture, and catering appliances. Visit our website to find the best products for your new business.