When it comes to promoting your restaurant, Logo Design and Branding are key. Many people will see your logo first and it will give them an idea of what your restaurant is like.
Your logo will be featured on all of your restaurant branding materials, from your business cards to your menu covers to your website to your signage. It will become a shorthand that will represent all you stand for and all you have to offer your customers. Human beings are very visually oriented and a good logo will attract attention, increasing your brand's visibility.
An effective restaurant logo should be easy to recognise at a glance and should immediately tell people what you do. It should have a design that fits the style and tone of your restaurant – for example a cheesy cartoon character logo doesn't fit for a luxury upscale restaurant. It should have a colour scheme that fits your restaurant décor and it should clearly contain your restaurant name.
Five Killer Restaurant Brands
Are you looking for some inspiration for your restaurant logo? Here are some examples of fantastic restaurant brands – from the fast food giants to the luxury dining establishments.
1. Burger King
It's not the most luxurious of restaurants, but it has an excellent logo. Take a look at the Burger King logo and you will see that it has red text with the restaurant's name between two yellow semi-circles. The shape and colour of the text along with the yellow semi-circles obviously evokes a burger with a juicy meat patty inside. It's simple yet very effective. When you see the logo, you are reminded of the restaurant's signature food and automatically start to crave it.
Think about the food that your restaurant specialises in. Is there a way to design text or simple shapes that will resemble this food in a subtle yet clever way?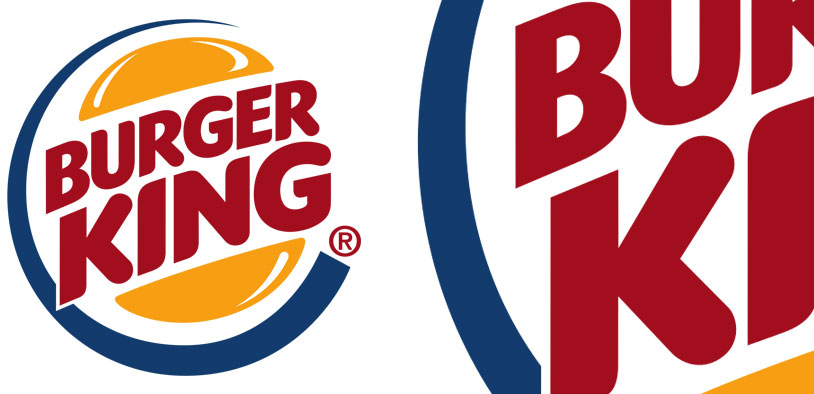 2. Barnyard Restaurant, London
This is one of the hippest restaurants in London at the moment and its design lives up to the name with distressed wood, corrugated iron walls and timber stools. The serving staff wear denim jeans and chequered shirts and the menu is filled with classic down home favourites like corn on the cob, roast suckling pig and apple and cloudberry crumble with clotted cream.
The logo features a retro-looking graphic of a rooster weather vane with yellow rays of sunshine in the background. It looks like something that you would see on a package of flour in a farm kitchen in the 1940s – making it perfect for the aesthetic of this restaurant.
3. Chipotle Mexican Grill
The logo for this Mexican restaurant features a stylised chili with spiralling lines inside, along with the name in white against a warm brick-red background. The colours that are chosen are perfect, they evoke feelings of warmth, spiciness and a hot climate. To see the impact that the colours make, try looking at the logo in black and white and see how much less appealing it becomes.
What colours could you use to make your logo more effective? Think about the colours that you use and the emotional impact they have.
4. The Fat Duck
This restaurant in Bray, Berkshire is one of Heston Blumenthal's creations, a man who is known as one of the best chefs in the world. The logo is really quite striking and visually clever. It features a fork, a spoon and a knife that have been altered slightly to have duck-like attributes. The tines of the fork turn into the webbed toes of a duck, the blade of the knife becomes a feather and the spoon becomes the duck's bill.
Think about how you could use this concept in your logo – could you combine two images to create something unique and creative?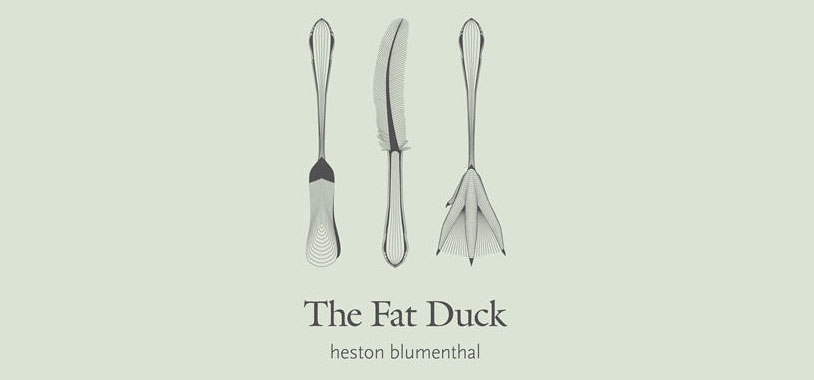 5. Lyle's
This incredibly popular London restaurant doesn't allow you to choose your meal, you simply receive seven small courses over two hours – chosen for you by talented chef James Lowe. Everything happens at a leisurely pace, so that you can sit back for the evening and enjoy the meal. The logo for Lyle's is incredibly simple – just the name of the restaurant itself in a bare-bones font on a white background. But what we can learn from this logo is that less is sometimes more. There's no need for complexity when you want to convey a down to earth dining experience that focuses on good quality food.
Take inspiration from these famous logos so that you can design the perfect logo for your restaurant!