Why traditional Chef Hats fall short
In the atmosphere of hot kitchens, standard chef hats often fail to serve their primary purpose—keeping chefs cool. While they add professionalism and elegance to a professional chef uniform, they tend to trap heat. Made from fabrics that do not encourage air circulation, these chef hats make it challenging to manage body temperature, and excessive sweating becomes an unavoidable issue.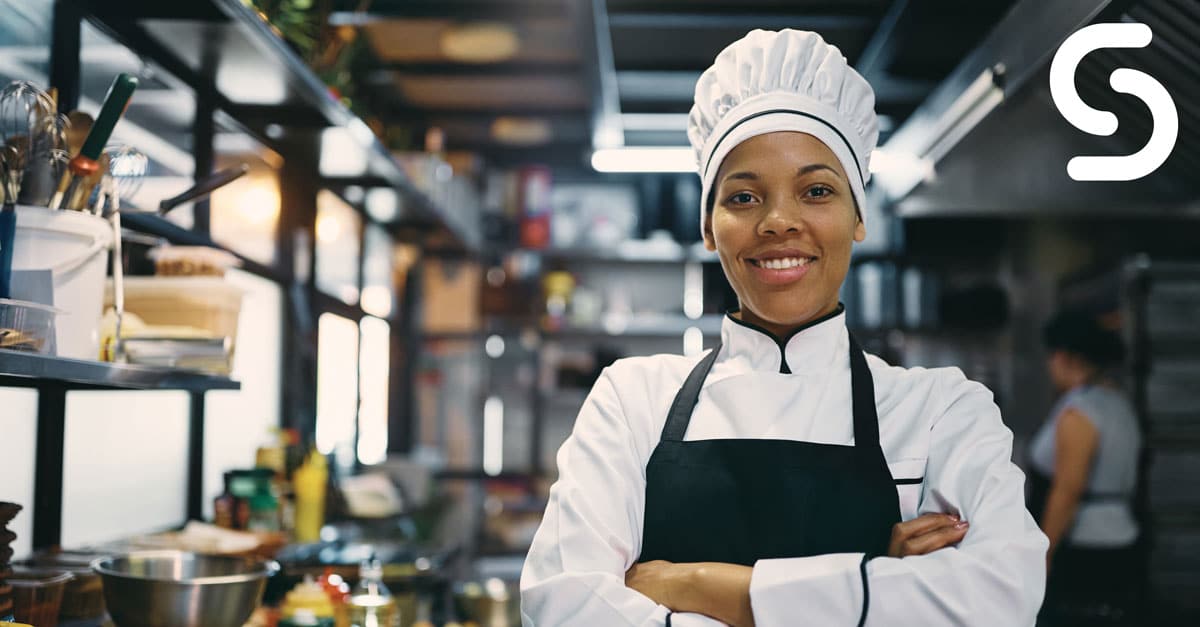 What makes a fabric breathable?
Breathable fabrics have air permeability, which refers to allowing air through. However, breathability depends on more than just this factor. Waterproof fabrics achieve Moisture Vapor Transfer (MVT) through physical and chemical processes. Physical MVT relies on microporous coatings or laminations with tiny pores that allow water vapour but not liquid water. Chemical MVT involves hydrophilic materials that facilitate moisture transfer through diffusion. The driving force behind this transfer is differential pressure, driven by differences in heat and humidity between the clothing system's interior and the outside environment. This pressure pushes moisture from the warm, moist interior towards the cold, dry exterior, with more significant discrepancies resulting in more substantial Differential Pressure.
The revolutionary anatomy of a breathable Chefs Hat
The high-quality fabrics and intelligent design make breathable chef hats a game-changer. Unlike classic chef hats, these modern marvels employ particular microfibre fabric to keep heads cool by wicking moisture away from the skin, allowing cool air to circulate and encouraging evaporation.
Here's a breakdown of the features that make these hats great.
Key Features of these types of hats
Cool vent top: This feature is a dedicated section of the hat made from vent fabric, designed to let in cool air while allowing excess heat to escape. The vented top is a technological advancement that keeps your head cool even during the most stressful kitchen scenarios.
Adjustable Velcro closure or elasticated panel: These hats come with either an adjustable Velcro closure or an elasticated panel, making it easy to fit any head size perfectly. This ensures a secure and comfortable fit, allowing you to focus on your culinary tasks without distractions.
Internal cotton towelling sweatband: This innovative feature adds an extra comfort layer. The inner cotton sweatband absorbs sweat and releases humidity, ensuring that chefs stay cool and fresh for extended periods.
Colour variants like Grey Trim, Red Trim, and Royal Blue: Breathable chef hats are functional and stylish. With various trim colours, chefs can personalise their look while maintaining a professional uniform.
Added benefits: More than just keeping cool
Cross-contamination: A breathable chef hat is tight enough to prevent hair from falling into the food, thus reducing the risk of contamination.
Various styles for individual preferences: Whether you prefer the modern look of skull caps or the more traditional aesthetic of forage headgear, there's a style for everyone.
One size fits most: Thanks to the adjustable buckle and elasticated features, these hats can fit almost everyone, ensuring no one is left out regarding comfort and functionality.
Why choose breathable over traditional?
Breathable chef hats have been primarily designed to solve the issues that plague conventional chef hats. They are made to keep chefs cool, absorb sweat, and release humidity, all while maintaining a presentable finish. They also offer the durability needed to endure the gruelling conditions of hot kitchens.
What are the different types of breathable Chef Hats?
Traditional style with a modern twist: Forage Hats
Forage hats are the classic chef hats that we all recognise. While they carry a conventional look, their current incarnations are far from outdated.
Material: Usually made with a blend of cotton and particular microfibre fabric.
Features: Cool vent fabric to encourage air circulation and an internal cotton towelling sweatband for absorbing sweat.
Best For: Chefs who want to maintain a traditional look while benefiting from modern, breathable features.
The functional favourite: Skull Cap
Skull caps are the go-to choice for many chefs due to their snug fit and minimalistic design.
Material: Lightweight polycotton with an internal cotton sweatband.
Features: Wicks moisture and encourages evaporation.
Best For: Chefs prefer a streamlined look without compromising on the cool and comfortable experience.
The universal choice: Chef Works Cap
The Chef Works cap offers a casual and modern approach to the chef hat.
Material: High-quality materials that offer durability.
Features: Adjustable buckle or Velcro closure ensures a secure and comfortable fitting, sized head ideally.
Best For Chefs looking for a contemporary look and Chef Works features for comfort and durability.
The all-rounder: Cool vent Chef Hat
Cool Vent Chef Hats are designed to keep chefs cool, no matter how hot the kitchen gets.
Material: Cool vent fabric that allows for excellent air circulation.
Features: Cool vent top for maximum breathability and an adjustable elasticated panel for the perfect fit.
Best For Those working in exceptionally hot kitchens require constant air circulation to regulate body temperature.
Stock up and stay cool
With cool vent tops, internal cotton towelling sweatbands, and various styles, breathable chef hats are essential for any professional kitchen. These hats are fashionable and crucial in maintaining a comfortable working environment.
So, if you want to stay calm and fresh in the kitchen, look no further than breathable chef hats. They are perfect for anyone professionally, combining style, comfort, and functionality. Keep your team calm and focused, ensuring the food remains the show's star even in the most heated moments.
To sum it up, breathable chef hats offer a holistic solution to chefs' issues in sweltering kitchen environments. This aligns with the concept of breathable chef jackets and pants, which are integral to the chef's uniform. Their high-quality materials, advanced features, and stylish designs promise to revolutionise chefs' thoughts about their uniforms.
Please read our blog all about the durable materials used in Chef Hats, ensuring long-lasting use.