The menu is the first thing a customer looks at when they enter your Cafe; therefore, you must ensure that it is conspicuous, creative and, most importantly, leaves a lasting effect on the visitor. But did you know the menu board can give all of these?
The Menu boards provide a quick overview of the available menu items while promoting your cafes quietly. They've become a fancy alternative to printed menus in establishments such as restaurants, cafes, pubs, and clubs because they are easy to update and helpful in upselling.
If you are still on the fence or stocked with using the paper or card menus, you'd want to read on as I've outlined the primary reasons why you should try the menu board.
Why your Cafe needs a Menu Board
There are several reasons why every Cafe needs a menu board, Their benefits range from boosting sales to increasing productivity as well as:
For better advertising
The menu boards let you dynamically market things such as happy hours, daily discounts, and speciality drinks with the use of menu boards.
It is possible for the sales of related items, such as sandwiches, candies, and other baked goods, to be increased by featuring these items in the promotional portion of the menu.
Ease of Updating
The menu boards make it simple for coffee shop, cafés and restaurants located in different areas to make changes to their menu and instantaneously deploy them to all their locations.
Reduce printing cost
Menu boards improve profitability while decreasing operating costs. You won't need to worry about constantly updating and printing new copies of your menu when you use a digital menu. This will benefit cafes that reprint menus on a monthly or seasonal basis.
Improved customer experience
Customers are more likely to become engaged when they see captivating graphics since they are higher chances that they'll reemain hooked to the display and forget that the clock is ticking.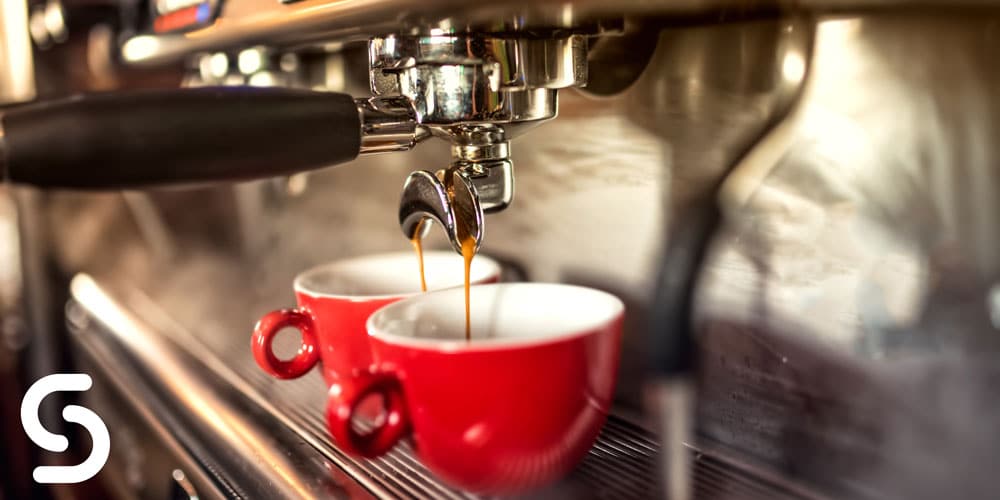 This helps to boost customer satisfaction by minimising the perceived wait time.
It's also possible that the visually appealing graphics and colours can attract customers, and even non-customers who weren't planning on buying can swing by for a cup of tea or coffee.
The Best Menu Board for Cafes
Die cut Printed Wooden Menu Boards.
Even if you've got excellent cuisine, there's room for improvement in the way your customers are treated while they're there.
The Die Cut Menu Boards are an excellent method to compliment your restaurant's overall decor while also showcasing the cafés unique personality.
The varieties and customisations exceed those seen on the traditional printed menu found in roadside diners.
If you print the menu on high-quality card paper and employ good printing techniques, your guests will enjoy the menu they hold in their hands just as much as they enjoy the meal on their plates.Also, if your want to personalise with your logos, our designers at Smart Hospitality Supplies can print or engrave your company logo or artwork onto the clipboards.
Stitched Hide Menu Boards
Stitched hide menu boards are high-quality, crafted displays for restaurants, cafes, bars and other food-serving establishments. Made from premium leather or suede material, they feature hand-stitched detailing and come in various colours and sizes.
The durable material makes them ideal for frequent handling and use, while the stylish design adds a touch of sophistication to any dining experience. They are long-lasting and simple to maintain; all you need to do is wipe them off with a moist cloth.
The Stitched hide menu boards offer functionality and style, making them a must-have for any food-serving establishment looking to enhance its branding and presentation.
Digital Wood Menu Boards
Because of the way they are made, you may customise the menu boards to match any colour scheme or wood grain. In addition to laser cutting, engraving, etching, and powder painting, we can digitally print whatever artwork you need for your menu boards.
Pellaq Menu Board
The Pellaq are made to look like they were crafted from luxurious Skivertex leather. They bring a new and exciting vibe to the table.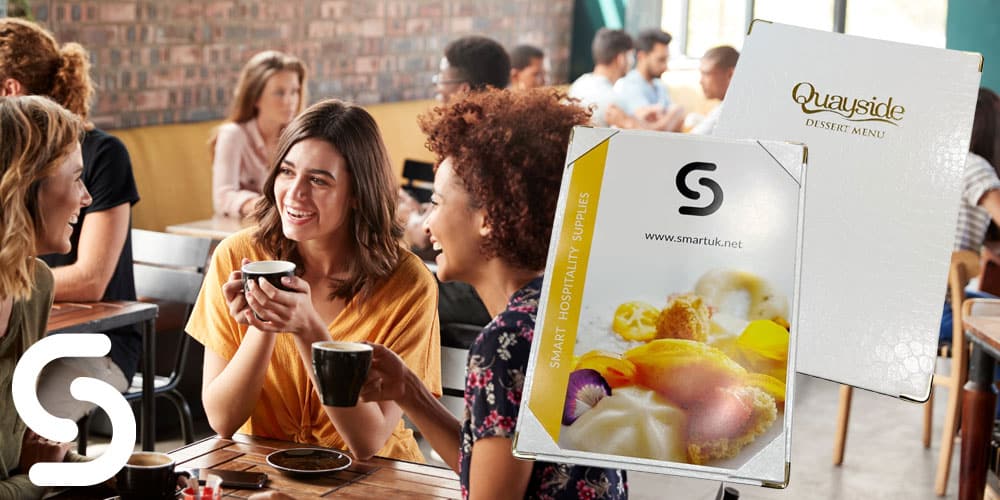 They're available in three styles: the picture frame, parallel bars and the corner menu board style, and come in a wide variety of colours and four different reptile designs. The pellaq Menu board, once purchased, can be delivered faster as it does not require customisation.
Buckram Menu Board
This stunning fabric is made of one hundred per cent cotton that has been acrylic-coated for added durability.
As a result, the menu cover is strong, long-lasting, and easy to clean. They come in many colours, including metallic ones, so that you can match them to your home's decor.
We could also help personalise your Buckram Menu Boards with your artwork and protect your menu can with either corner protectors or clear protective acetate sheets.
Other Menu Board Styles
These are just a small selection of menu board available. We offer a wide variety of other sizes, finishes and colours. From menu boards with a textured finish to chalkboard surface menu covers, you will be able to find what you are looking for.
Customising your Cafe Menu board displays with Smart Hospitality Supplies.
We are experts in all signage and branding needs, and we have aided many customers in the hospitality industry; we design, manufacture, and install menu boards that are instructive, exciting, and highly effective. We can give you a well-designed menu board that will also enhance the interior of your Cafe, no matter what the menu displays you strive for in your establishment.
Menu boards are essential in a cafe or restaurant where competition is intense. An attractive menu board can lead visitors to your Cafe and set you ahead of your competitors. We can customise your boards to match your personality and flair.
Also, we'll assist you in maximising the effectiveness of your menu board so that it not only attracts the attention of prospective customers but also holds their attention.
We recommend incorporating graphics, designs, humorous language, and personal messaging for the best outcome. We will assist you in making the decision that is in your best interest and that of the customers you are trying to attract. We can help with anything for small businesses, cafes, hotels, or a restaurant group; Smart Hospitality supplies have covered you.
For more inspiration, check out our previous article on Menu Boards for Bars