The leather menu cover is designed to play a crucial role in the game of first impressions.
It is the reason you'd see diners keep visiting upscale restaurants and even share their experiences on social media, but when they're in the bistros; nobody hears about it.
So,if you're own restaurant and you've looking way to increase your customers, you should start by getting the leather menu covers .
Why you should get Leather Menu Covers for your restaurants
Leather menus cover make your restaurant's menu look elegant and sophisticated. They can be an effective way to draw customers in a while also protecting your menus from damage.
They are an excellent investment for any venue looking to stand out from the competition and offer a luxurious dining experience.
Not only are the leather menu covers aesthetically pleasing, but they also serve as marketing tool. They are made from high-quality leather designed to last, offering excellent protection from wear and tear.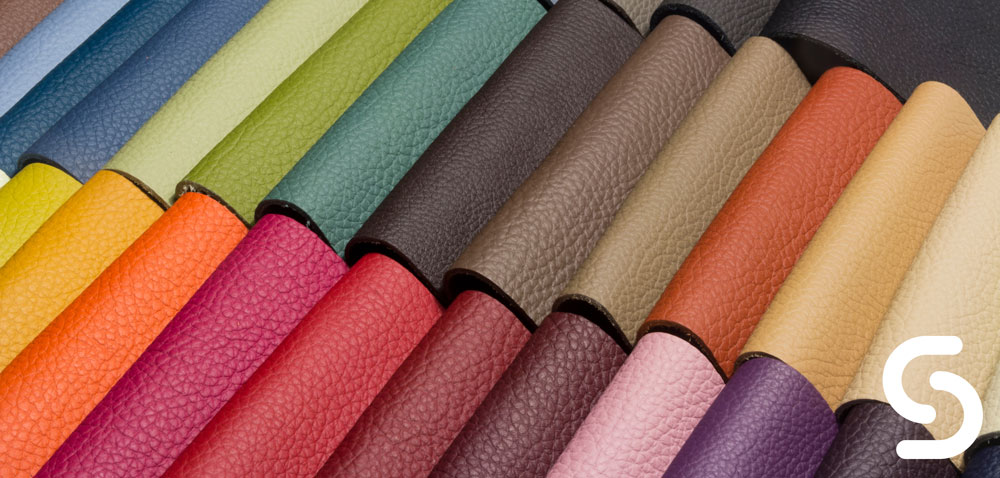 Materials used to make leather menu covers
Full grain leather
Full-grain leather is the highest quality type of leather and is the ideal choice for menu covers.
Full-grain leather is a durable material. It is also easy to clean and maintain, making it an excellent choice for restaurants that experience a lot of foot traffic. Full grain is often more expensive than other types of leather, but it is a worthwhile investment, given the added longevity.
Top grain leather
This kind of leather is known as the second best in the high-end group of leather menu covers. It looks thin and slim because the layers are separated.
Due to the excessive natural marks or flaws, the leather's surface is mechanically sanded. After the leather surface has been uniformly tanned, polished, and embossed, it is often given a pebble grain or natural grain texture.
Since this kind of leather is easy to find in stores, most people buy a top grain 8 leather menu cover as their first option.
Genuine leather
Leather menu covers made from real leather have the lowest quality standards. This kind of leather is made from scraps after high-end products are made. This leather is not as nice to look at and doesn't last as long as full grains leather.
Corrected grain leather
Although it is regarded as the poorest quality of leather, it can be repaired and restored by skilled leather craftsmen to improve its usefulness and aesthetics.
This leather pattern is finished with fake grains and dyes to make it look great. The sand-off process is used to fix any flaws in this model, the leather menu cover.
Types of Leather Menu Covers available at Smart Hospitality Supplies.
We offer a variety of leather menu covers that include:
Bonded leather & Hydra recycled leather menu covers
Elephant grain menu covers
Stitched hide menu covers
Recycled leather menu covers
Vivella leather menu covers
Benefits of Leather Menu Covers
There are many benefits using the leather menu covers. While these covers will likely cost more than a non-leather alternative, leather's quality and overall value make it a better alternative. Below are just a few of the many benefits of full hide menu covers.
Aesthetic Appeal
One of the most obvious reasons to opt for leather menu covers is the aesthetic appeal. While there are many other menu covers available, none can match its elegance.
They are an ideal way to enhance the overall appearance of your menu, and they can help draw in customers by enhancing the beauty of your menu.
Durability
Another significant benefit of leather menu covers is how durable they are. While many other types of menu covers are designed to be disposable, leather can be wiped clean and repeatedly used, extending its lifespan and making it a significant long-term investment. This durability offers excellent value and can help protect your menus from wear and tear over time.
Protection
Another benefit of leather menu covers is the protection they provide for your menu. Rather than simply adding aesthetic appeal, leather menu covers offer superior protection against dirt, spills, and other potential damage.
This can help extend the lifespan of your menus, which can be especially important in high-traffic restaurants where menus may be prone to wear more frequently.
Upscale Look
Leather menu covers offer an upscale look that can be a great way to impress customers and elevate your restaurant's overall status. Leather menu covers are often seen as a sign of quality and can help give your restaurant a more luxurious feel.

Tips for Choosing Quality Leather Menu Covers
When shopping for leather menu covers, it is crucial you purchase high-quality leather. While a cheaper menu cover may be less expensive upfront, it is unlikely to last as long as a quality leather cover.
Here are a few tips for choosing quality leather menu covers for your restaurant.
Consider Your Budget
Your budget is one of the first things to consider when shopping for leather menu covers. There are different menu covers available, so it is essential to consider your budget and find a balance between quality and cost. You don't want to overspend, but you also don't want to skimp on quality.
Examine the Materials
While the appearance of a restaurant or pub menu cover is essential, it is also important to consider the leather used to make the cover. The fabrics used make a big difference in the overall strength and longevity of the product.
Fixings
Depending on the hide you choose, choosing a fitting fixing option can also be key. If you are going for Shelly Real Leather for your menu cover, you don't want to be using PVC pockets for your inserts, you want to use a Grip Fix or Internal Screw Fixing to held the paper.
Analyse the Design

Another important consideration is the design. Menu covers are available in various shapes and sizes, so it is crucial to find the right fit for your menus. It's important to also consider the artwork application. Blind embossing a logo is popular on certain bonded leathers or saddle hides where foil blocking is usually preferred on our Vivella PU Leather.
We offer a large range of colours for foiling your logo or artwork onto your menu cover. If you are looking for inspiration on how to put your brand on your menu cover, let us know and we can create an example design on how the finalised holder could look.
Does your logo include more than multiple colours? Digitally printing is also another method we use for personalisation. Digitally Printed artwork allow us to get the fine details of your logo onto the cover.
Final thought
Smart hospitality supplies are the one-stop shop for your hotel bar and restaurant accessories. Whether you're searching for a leather hide menu cover, tabletop menu holders, or bill presenters, you'd find a high-quality product made from the best materials.

Our products are available in many colours, sizes and designs. We also have branding options where we make tailored menu covers for customers. So, if you desire Top-notch products, contact us.