A comprehensive guide on food menu covers to help you choose the right one for your pub.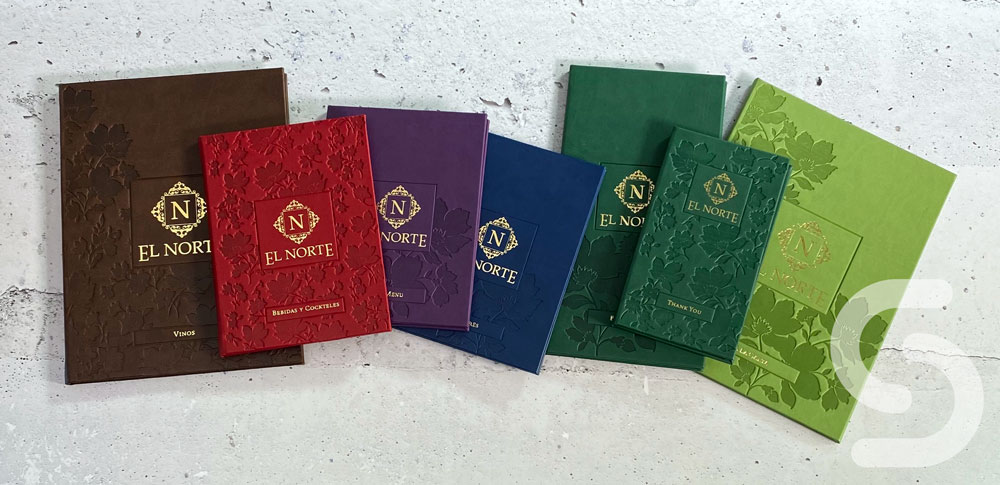 While some people visit pubs to entertain themselves in the company of their friends or family, others seek comfort and unwind after a long working day.
And even though the ambience of the pub plays a vital role in improving the customers' experience, the food is equally important.
So, if opening a pub is your greatest wish, and you're looking forward to its inauguration, presentation and food should be your primary concern.
Besides these, your website display, materials used in making the furniture of the pub, colours of the logo and inner sitting should also be on point.
One simple yet effective material that pub owners forget is focusing on menu holders. Call it menu holders or menu covers; displaying your pub's menu in a case is relatively better than handing them a piece of paper.
The table menu holders should have a perfect design and be made with top-tier materials like faux leather – just like restaurant menu covers.
This blog post focuses on how to design the best menu holder for your pub, why it is important, and the benefits it provides.
History of British Pubs
The British pub's history dates back to 2000 years ago when the Romans invaded Great Britain. The pub started as an Italian wine bar.
With the Roman army invasion came the Roman roads, towns, and pubs called tabernae in 43 A.D.
Such a shop rose in popularity that sold wine and multiplied in number to quench the troops' thirst. However, the British natives were responsible for brewing the ale.
Tabernae was later called a 'tavern'. Since then, these pubs have survived the tough times while including more items on their menu.
Are Menu Holders/Menu Covers Really THAT Important for Your Pub's Marketing?
Every little thing counts when it comes to the branding of your business services or products. Every aspect is vital, from settings, videos, light, checkout method, and dining experience to the quality of your menu pages and materials used to make the menu holders.
Your menu cover or menu holder, believe it or not, is responsible for generating sales and making a lasting impression. Just imagine handing over a piece of paper without a cover to your customers. What impression would it leave? A negative one! It shows you aren't serious enough about first impressions!
After showing customers to their table and allowing them the time to soak in the surroundings of the pub, you will hand them a Food Menu, Wine Lists or Drinks Menu.
Your menu should have your pub's branding colours and details of dishes while being inside menu inserts or menu covers. Experts say that menu covers, colours, and quality influence a customer to spend more. Selling to a customer is all about using the right tactics and psychological tricks.
Table menu covers will positively display your menu and highlight the seriousness of making your pub shine. Most commonly venue owners will leave Wine List covers on display.
Points to Consider to Have the Best Menus Holders
Choose Attractive Colours
Menus and their covers come in many colours. Create a table menu cover that covers the overall brand and pub's colours. Using the right colour for your menu covers will attract customers and entice them into buying more.
So, choose a colour that will forever remain stuck in the customer's mind.
Decide the Cover's Material
Just think of the right colour and material for your menus and their covers. Leather, wood, fabric, plastic, and PVC are some material options you can use to manufacture your menu covers.
Buckram cloth is a popular choice as it offers durability as well as cost effectiveness. A very highly demanded material for menu folders.
Leather is one of the most used options as it makes the menu look more elegant. You can choose wood or plastic if leather isn't your cup of tea.
While plastic is easy to clean, it will give off a cheaper look. The wood material is great but keeping it clean can be difficult, and it's more prone to damage.
Just think of the right colour and material for your menus and their covers. You can also opt for acrylic material if you have a high budget.
Choose the Right Size
Search for the right menu cover size. Commonly, A4 and A5 are used. Both of these can expand and offer extra inserts for your menu covers.
A5 covers are portable and lightweight, whereas A4 has more space to display the ingredients of each dish. It truly depends on what you want to show on your menus.
If you want to display detailed information, choose A4. If you want a handy menu, opt for A5.
Think about the fixing…
A final point to think about whilst deciding on how to style the menu cover is which fixing option works best for your type of venue. If you change the pub or restaurant menu on a regular basis, either of the cord fixings would work well. If you have a more permanent menu, fixings like the external screw fix or internal screw fix may be better suited. You can browse all the fixing options as well as view videos on how each fixing option works on out fixing option page.
Advantages of Using Menu Holders
Restaurants use menu covers and menu holders to display the menu. These menus may have attractive dish images and deals you want your customers to check out.
Like restaurants and restaurant menus, you can use menu covers and menu holders manufactured by a leading supplier that uses quality materials.
However, these menu covers and menu holders offer an extensive range of advantages, which include:
Reliable and Durable
Paper menu covers or menu folders are flimsy. They aren't an attractive display for the customers. Plus, without a logo, it doesn't raise or boost brand awareness.
Moreover, a paper menu cover or menu holder can easily get lost or torn apart. Your workers don't have enough time to keep printing out these menus or run back to their station and hold another printed menu.
So, using faux leather or leather material for your menu cover or menu holder will be a great choice. Faux leather is a sturdy menu holder that will protect the menu irrespective of external factors.
You can also go for wooden menu holders as they look attractive and can also withstand the test of time.
Boosts Brand Awareness
You can use your brand's logo and colours to customise your menu covers to reflect your brand. Menu covers raise brand awareness and increase customer retention and loyalty.
A collection of many sizes and styles of a menu cover will allow customers to choose from customised options and have the best pub experience.
Enhances First Impressions
A menu cover made of real leather with an attractive colour will create a great first impression. The professional look of these menu covers and their styles and colours will improve the opinion of buyers.
Cost Effective
As mentioned before, paper menus aren't an attractive display of the menu. They can get lost and frequently tear, making them a nuisance instead of a solution. A proper leather or wooden menu cover will be a cost-effective solution in the long run.
Why Choose Smart Hospitality Supplies for Your Pub's Menu Holders?
Smart Hospitality Supplies offer various colours and customisable options for your menus. Whether you want acrylic, leather, wooden, or any other material for your menus, we have all options available. From Menus for a Greek Restaurant or a small village pub, we will be able to guide you in the right direction.
Our print quality far exceeds others, making us the leading supplier in this market. We offer attractive colours for menus. Don't worry about pack quantity!
We offer bespoke solutions, including customised pack quantity, to our clients. Remember, menu holders also work as bill presenters.
Check out our large selection of menus and menu holders by leaving us a message. You'll never compromise on quality with Smart Hospitality Supplies.