Following the glorious National BBQ Week, take a look at our top 3 favourite barbeque recipes perfect for Summer 2016!
Filipino BBQ Pork Belly
Serves 6
What you'll need:
1.3kg Belly Pork Slices
180ml Soy Sauce
The Juice of 5 Limes
1 Tablespoon Garlic Powder
½ Tablespoon Ground Black Pepper
1 Tablespoon Sriracha Sauce/Hot Sauce
Method:
1. In a large bowl, mix together the Soy Sauce, Lime Juice, Garlic Powder, Ground Black Pepper and Sriracha.
2. Add the Belly Pork Slices to the bowl and cover with the freshly mixed sauce.
3. Cover the bowl with cling film and allow the Pork to marinade overnight, although you can marinade for the minimum of 1 hour. Keep them cool in the fridge.
4. When your coals are hot enough, add the slices of Belly Pork to the BBQ and cook on each side for a few minutes at a time, whilst basting with the left over marinade. Do this until the pork is cooked through and the skin is nice and crispy.
5. Serve with traditional Filipino Garlic Fried Rice and Steamed Veg. If you like this recipe, why not try it with Chicken, Prawns or even Tofu?
Jamie Oliver's 'Cajun Blackened Fish Steaks'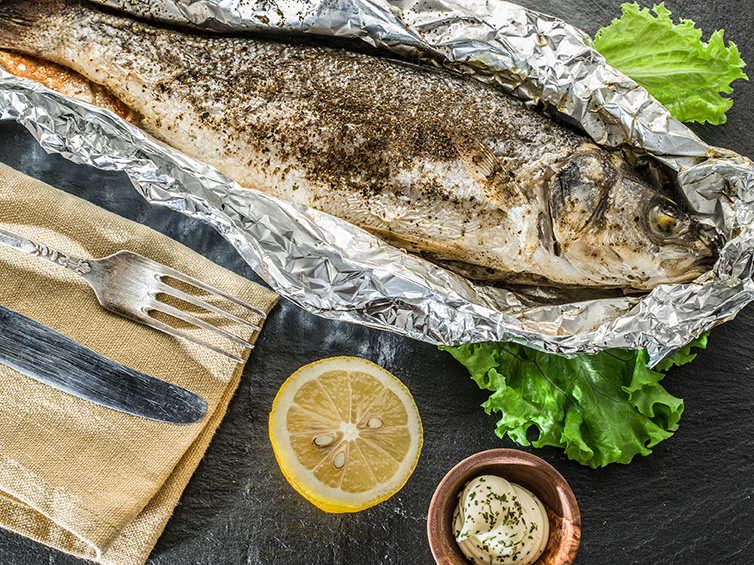 Serves 4
What you'll need:
4 x 200g white fish fillets approximately 2cm thick, such as Pollock or Sea Bass.
2 Lemons
10 sprigs of Fresh Thyme
4 sprigs of Fresh Oregano
2 Garlic Cloves
2 level teaspoons of Smoked Paprika
1 heaped teaspoon of Cayenne Pepper
1 level teaspoon of Sea Salt
1 level teaspoon of Ground Black Pepper
2 tablespoons of Olive Oil
Method:
1. Grind the fresh Herbs and Garlic in a pestle and mortar until you reach a coarse paste consistency.
2. Add the Spices, Salt, Pepper and Olive Oil with the juice of half a Lemon.
3. Lightly score your Fish in lines 2cm apart & using your fingers smear the rub over the whole fish and into the lines.
4. Barbeque your Fish skin side down and cook for 3-4 minutes on each side, until it is cooked through and the skin is crispy.
5. Slice the remaining 1 ½ Lemon in to wedges to squeeze over and serve with a crisp Salad, Boiled Potatoes and a cold glass of White Wine!
Overnight Marinated Artichokes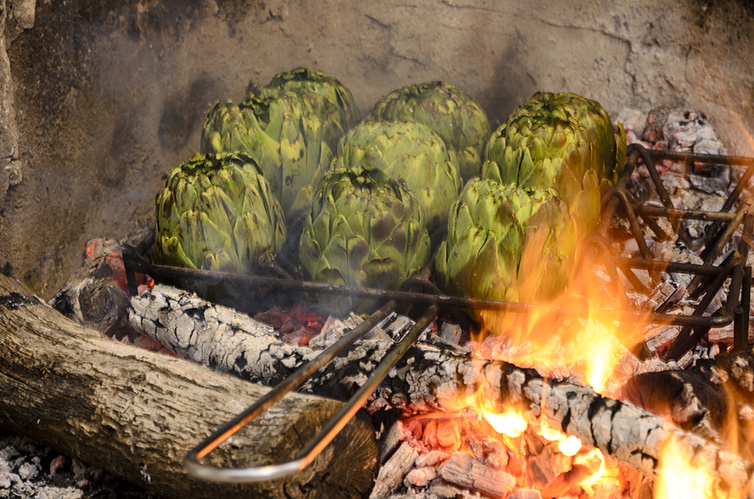 Serves 10
What you need:
5 Medium Fresh Green Globe Artichokes
120ml Olive Oil
120ml Balsamic Vinegar
3 Garlic Cloves
2 Level Tablespoons Fresh Rosemary
1 Lemon
Salt & Pepper to taste.
Method:
1. Cut the top 1/3 from Artichoke and trim the tips of each leaf.
2. Steam Artichokes in a steaming pan with 3 inches of water for 25-40 mines, until tender.
3. Cut the Artichokes lengthwise and scoop out the centre.
4. Chop the Garlic & Rosemary and mix with the Oil, Balsamic Vinegar, Lemon, Salt and Pepper in a large dish.
5. Place the Artichokes middle side down and marinade for up to 24 hours. Keep them cool in the fridge.
6. When you are ready to cook, place the Artichokes on the BBQ and cook for 5-7 minutes, using the left over marinade to baste both sides until they are a deep golden brown.
7. Serve alone or with Fresh Salad, Goats Cheese and Olives.
If you would like to purchase some Menu Covers & Boards for your tasty new recipes, why not take a look at our website?
Enjoy #NationalBBQWeek!