The Digital Marketing world changes quickly and it is important to stay on top of trends so that you can be competitive. Successful hotels will be the ones who are up to date with developments and who go the extra mile to please their guests. The average traveller is changing and their needs are evolving along with technology.
So what is happening in the world of digital marketing for hospitality businesses in 2015 and how can you stay ahead of the game? Let's take a look at some of the hottest digital marketing trends in the hospitality industry in 2015.
Making the Most of Mobile
According to information from Hospitalitynet.org, mobile booking is expected to reach $39.5 billion in 2015 and comprise 25% of the total online travel market. Now that the average traveller is much more likely to use mobile technology in their daily lives, there has never been a better chance for travel brands to invest in mobile marketing.
So how can you take advantage of this? Consider creating a custom app for your hotel so that guests can make a booking, plan an activity, make a restaurant reservation or order room service with a few simple taps. Also, make sure that your hotel is set up with universal charging docks and fast Wi-Fi.
The Need for Responsive Web Design
Not only are your customers more likely than before to interact with you on a mobile app, they are also more likely to be visiting your hotel website via mobile. This is why it is very important to have a Responsive Hotel Website so that the website performs well on a small screen.
Responsive design can be very clever – the website will adapt to whichever size of screen it is being viewed on so that it is as user friendly as possible. There are website design experts who can help you to design a responsive website that you will love and that will be very easy for your customers to use.
The Power of Social Media
Social media is changing the way that travel brands market to their guests, so if you aren't interacting with your guests on social media you are missing out on a great marketing opportunity. Social media platforms are not just for sending out promotional materials, they can be used to engage in conversation with your guests, establish a brand identity and build loyalty. If you don't have fully completed and active social media accounts set up for your hotel brand, you might be missing out.
Tapping into Video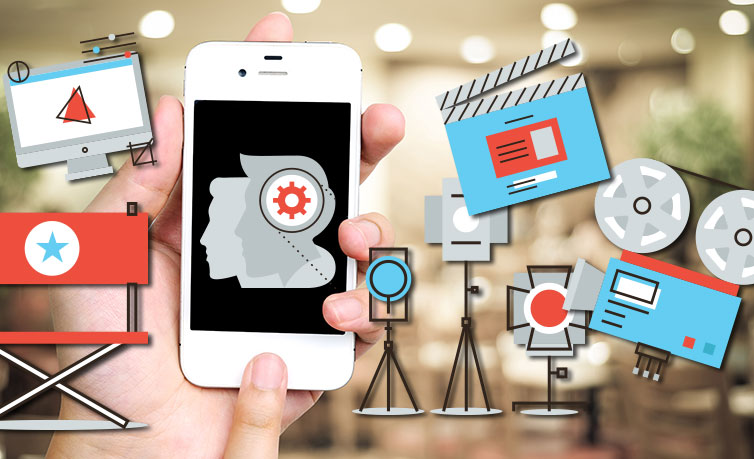 Another one of the major trends in digital marketing for hospitality in 2015 is the use of video. People are far more likely to remember something that they saw rather than something they read and videos of your hotel can be a very impactful way to highlight what you have to offer. Visual media such as video can be very effective for marketing hotels, as the scenic local, stylish rooms and beautiful surroundings are pleasing to the eye. Video tours of your property can be very useful and they can be used on Facebook, Tumblr, Vine, YouTube and many other platforms.
Top Notch Content
When it comes to hospitality marketing, content is still king and it is a very powerful tool for marketing your hotel. If you can provide a fresh, high quality stream of interesting, smart, unique, relevant and entertaining content you will target your audience, increase your followers, establish your brand and engage your potential guests. If you aren't sure where to start when it comes to creating high quality content you could consider hiring a freelance writer or a content marketing company to offer you the steady stream of quality content that you are looking for.
From mobile apps to videos and everything in between, these are just a few of the important trends in digital marketing in the hospitality business in 2015. Staying on top of these trends means that you will be able to effectively market your hotel and that you will stand out from the rest. If you aren't sure where to start, a good quality Digital Marketing Agency will be able to offer you valuable insight into promoting your hotel.