The importance of specialised attire in the food service industry cannot be overstated. While the classic chef's coat and hat have traditionally garnered the most attention, another piece of the uniform—professional chef shoes is critical in defining a chef's look. These valuable items and fashion statements indicate a chef's professionalism and dedication to their craft. Let's look more in-depth at how professional chef shoes contribute to a chef's overall aesthetic and, consequently, their image.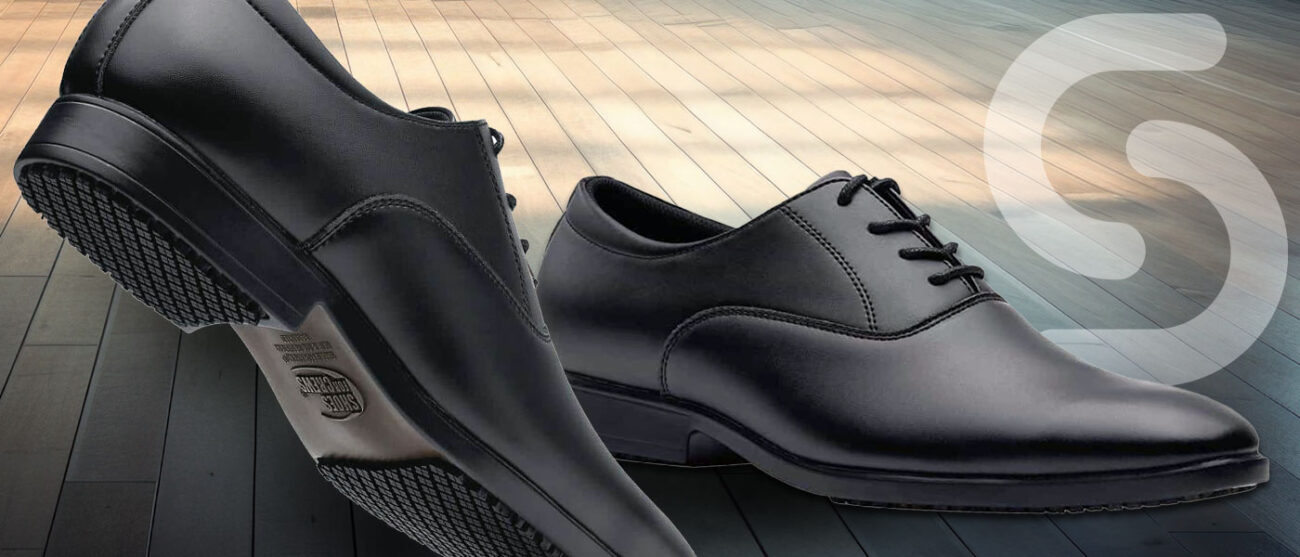 The visual aspect of smart Chef Footwear
Seamless integration into the overall look
High-quality shoes have the power to integrate seamlessly with a chef's culinary uniform. Whether you are wearing traditional whites or a chef's coat of another hue, the right pair of shoes can enhance the outfit's visual appeal. A couple of sleek, black leather shoes complementing a tailored chef's coat, the cohesion adds an unmistakable touch of professionalism.
Style variants for distinctive appearances
With many styles available—from clogs and lace-ups to slip-on shoes—there's a style to match every chef's personality. For instance, leather clogs offer a classic yet sophisticated look, while modern slip-on might appeal to the younger, trendier chef. This versatility allows for a personalised touch, so you're not just a chef in uniform but a chef with style.
Beyond aesthetics: A symbol of maturity and responsibility
Investment in one's craft
Choosing high-quality chef's shoes reflects a chef's commitment to their profession. This decision is not just about style; it's a recognition of the job's demands and a willingness to meet them head-on. Durable, high-quality materials have a longer lifespan and may better complement the overall professional appearance.
The non-verbal communication
Non-verbal cues play a significant role in forming first impressions, and footwear is no exception. A polished pair of high-quality chef shoes can communicate your meticulous nature, hint at your skill level, and even set customer expectations. This is particularly relevant in upscale dining establishments and open kitchens where patrons can see the chefs.
Quality as a reflection of skill level
High-quality chef shoes are often made from durable materials that withstand the challenges of a busy kitchen—be it greasy floors or hot and humid environments. When chefs choose quality shoes, it may be perceived as a reflection of their skill level. For instance, you wouldn't trust a chef whose coat is stained or tattered; footwear is an often-underestimated indicator of a chef's dedication to excellence.
Confidence booster
Feeling comfortable and looking good in what you wear naturally boosts your confidence. When you know you look the part, you're likely to act it too. Confidence in appearance often translates into confidence in performance, which can only bode well for any chef.
The hidden aesthetics of comfort: How professional Chef Shoes offer crucial support for feet
While visual appeal is undoubtedly essential, the aesthetic of comfort of how an attire feels also plays a critical role.
Orthopaedic benefits: More than just a trend
It's not just a buzzword; orthopaedic support is crucial, particularly in a profession where chefs spend long hours standing and walking around a busy kitchen. High-quality shoes often have features like arch support, which is invaluable for those with flat feet or who experience frequent foot injuries. Proper arch support helps relieve foot pain, ensuring the chef can focus on cooking rather than discomfort, which invariably translates into better performance and a more composed appearance.
Memory foam: The underrated aesthetic of comfort
While it might not be immediately visible, the comfort provided by memory foam insoles cannot be understated. The foam adjusts to the shape of your feet, offering cushioning that can relieve pain and pressure. The ease and comfort that come with this feature add to a chef's texture and mobility, subtly contributing to a more confident and professional demeanour.
Slip-resistant soles: Safety as a style statement
Slip resistance in soles is one of the most practical features of professional chef shoes. They are crucial in preventing slips and falls on greasy or wet floors. But beyond the obvious safety benefits, being secure in your footing adds a layer of confidence to your movements and interactions, affecting your overall presentation and bearing in the kitchen.
Breathability: Keeping cool under pressure
Kitchens are often hot and humid environments. Shoes that offer good breathability ensure that chefs don't suffer from excessive sweat and discomfort. This comfort level aids in maintaining a composed, unruffled appearance often associated with expertise and professionalism.
The final word
The influence of professional chef shoes on a chef's appearance and overall image is multifaceted. It's not just about protecting feet or preventing slips; it's about creating a refined, professional look that communicates dedication, skill, and personality. As chefs spend long hours crafting culinary masterpieces, shouldn't their attire reflect the same level of commitment and artistry? When chosen thoughtfully, the right chef shoes can be the keystone in a chef's professional appearance, elevating their look and standing in the culinary world.